As modelers we take pride in our work, especially our layouts, whether they be a shelf layout, or a sprawling rail empire. One thing that we may not spend enough time doing, however, is taking care of said layout, especially cleaning it. We may run a track cleaning car around the mainline a few times every once in a while, but what about the rest of the layout? And how much is that track cleaning car actually doing? Keeping your layout clean and operational is one way to greatly improve your enjoyment of your layout and the hobby in general.
The following is a list of tried-and-true products and methods for cleaning your layout. While everyone has their preferred method, I think we can all agree that a clean layout is a happy layout.
Abrasive blocks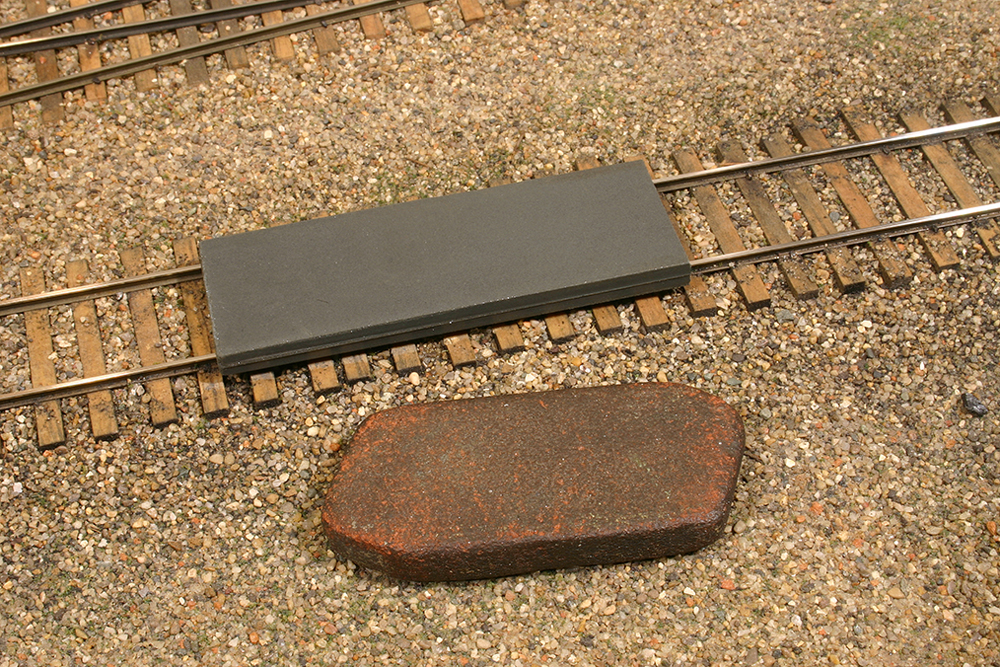 A clean layout starts with clean track. Dirty track is the culprit in almost every case of flickering lights and stalled locomotives. There are two methods for cleaning track. The first is with an abrasive block. Cratex (cratex.com) makes both the Bright Boy and extra-fine rubberized abrasive block. The extra-fine block won't scratch the rails while it's possible that the Bright Boy will. A strip of basswood is also an option for cleaning grime off the railhead.
Cleaning liquids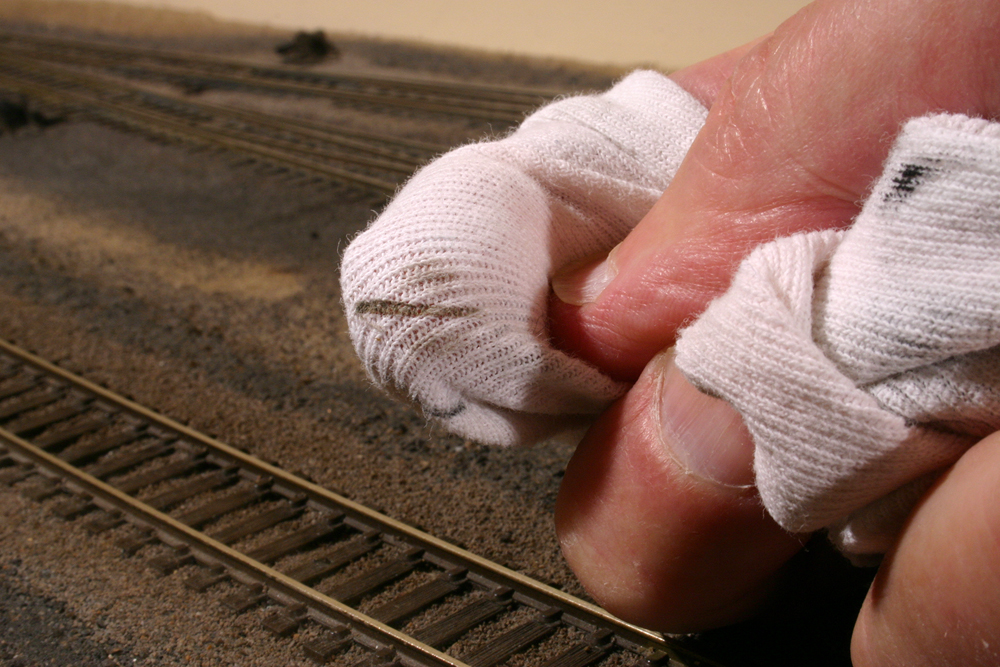 If abrasive blocks just won't cut it, cleaning solvents or light oil might do the trick. Wiping the rails with a small amount of mineral spirits on a white clean lint-free cloth is a good place to start. Other options are brake parts cleaner, electrical contact cleaner, and STP fuel injector and carburetor cleaner. Make sure that you are using these products in a well-ventilated room as their fumes can be harmful.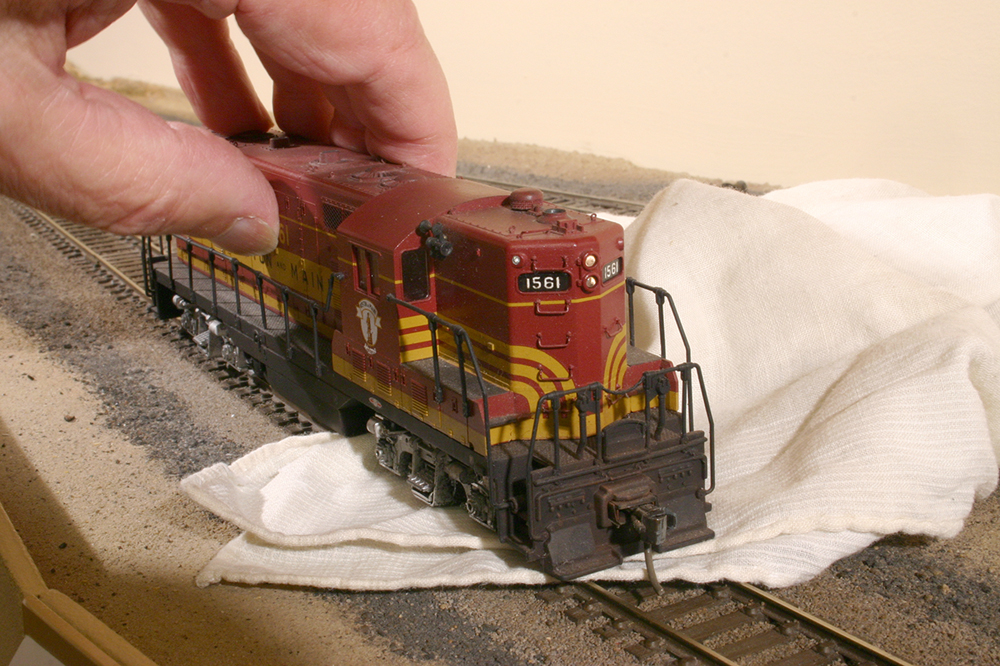 Locomotive and rolling stock wheels can also be cleaned with mineral spirits or electrical contact cleaner. This method is simple. Just keep one truck on the rails to pick up power, while cleaning the other truck with a cloth and your preferred cleaning liquid. Repeat for the other truck.
Dealing with dust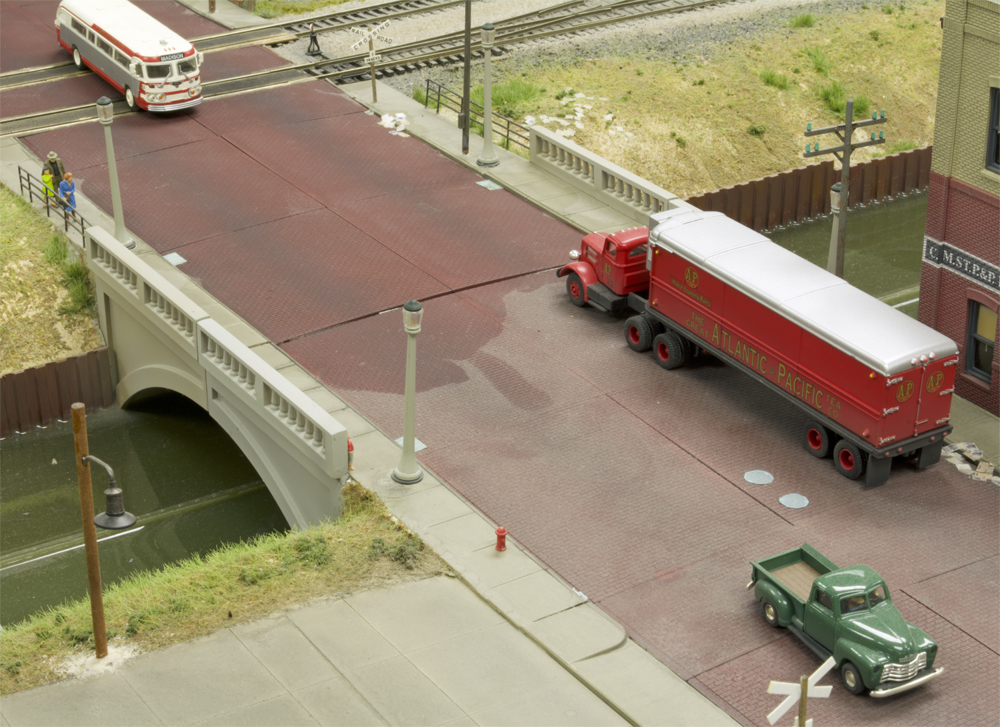 Woodland Scenics' Dust Dabber (CW4539) is a safe and reusable product that is tailormade for removing dust from layouts. The slimy consistency of the Dust Dabber material allows it to grab dust from cracks and crevices within the layout. Woodland Scenics states that the product is safe with all of their water products and may work on other surfaces. The MR staff has used it on other surfaces, and it has worked as advertised. It is important to note that this should be kept away from wheels, moving parts, and turnouts.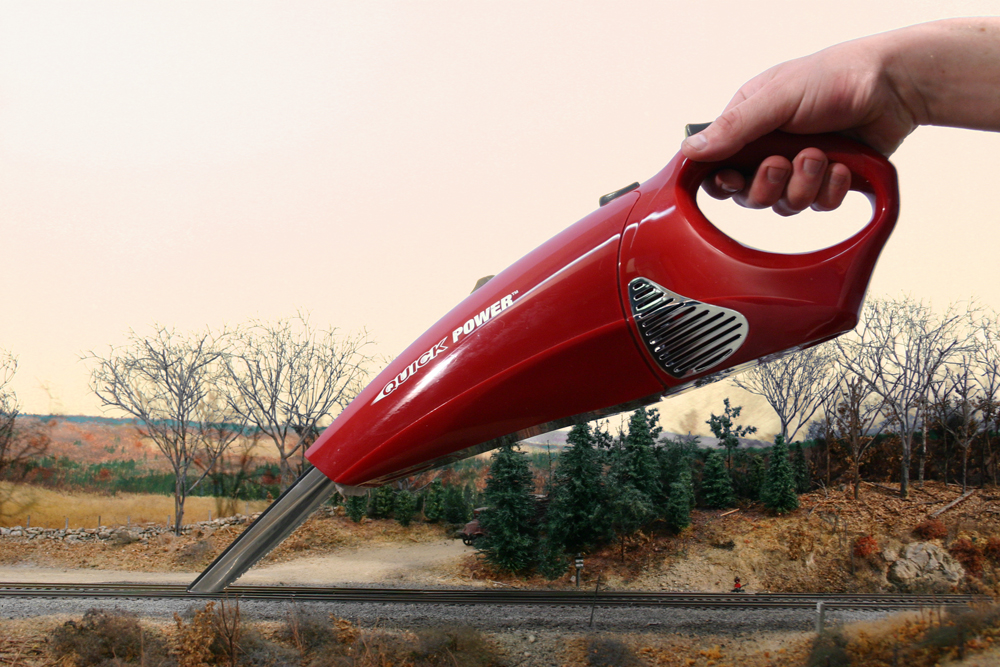 Even your layout is in a finished room, dust is a problem that most have to deal with. If the Dust Dabber isn't your preferred method, vacuuming can take care of dust in seconds. It's also safe to use around wheels, turnouts, and other moving parts. Be warned, though. Anything that's light and not secured to your layout will also be going with the dust into the vacuum. If the dust is in a hard to get to spot, a canned air duster can move the dust out in the open.
What cleaning methods do you use on your layout? Do you have any that aren't listed? Comment below!