Managing the installation of a Tortoise switch machine on my layout's two-inch thick foam baseboard has been challenging.
I tried the hook-and-loop fastener solution explained in the October 2005 Model Railroader but didn't like the wobble or the actuating wire's long reach through the foam board. After some experimentation, I've developed the mounting method that's shown in the illustration.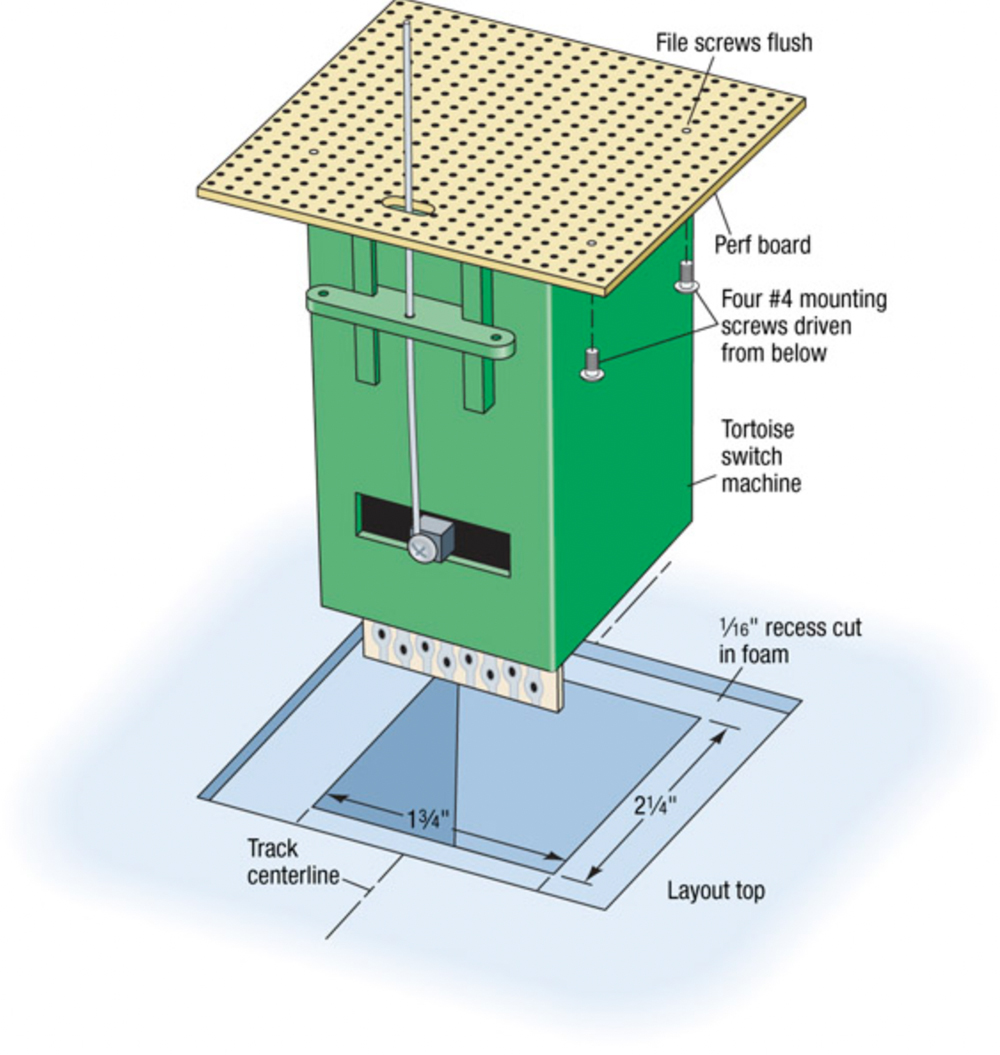 I mount my Tortoise machines on 2½" squares of perfboard, a tough insulation material that's punched with a .10″ grid of holes spaced for integrated circuit components. RadioShack sells perfboard for use in breadboarding electronic circuits.
I center each switch machine on the perfboard and mount it with four no. 4-40 round-head machine screws. Then I drill a ¼" hole through the perfboard to clear the actuating rod.
Next, I cut a 1¾" x 2¼" rectangular hole through the foam table-top so the hole is centered under the track centerline and the actua-ting rod's motion is unimpeded under the switch points. I drop the machine into the hole, mark the perimeter of the perfboard, and cut a shallow recess 1/16″ into the foam board so the perfboard is level with the top surface.
Finally, I use white glue to secure the perfboard to the foam. The roadbed goes over the motor, and ballast hides the perf-board edges. Once the glue hardens, I have a solid installation with a short actuating rod. It works beautifully.
To see an installation of a tortoise switch machine, watch Model Railroader Editor Eric White's Tortoise Switch Machine topside installation.