It's getting cooler in the northern latitudes, and for many of us, it will soon be time to put away the garden implements and head back to the basement.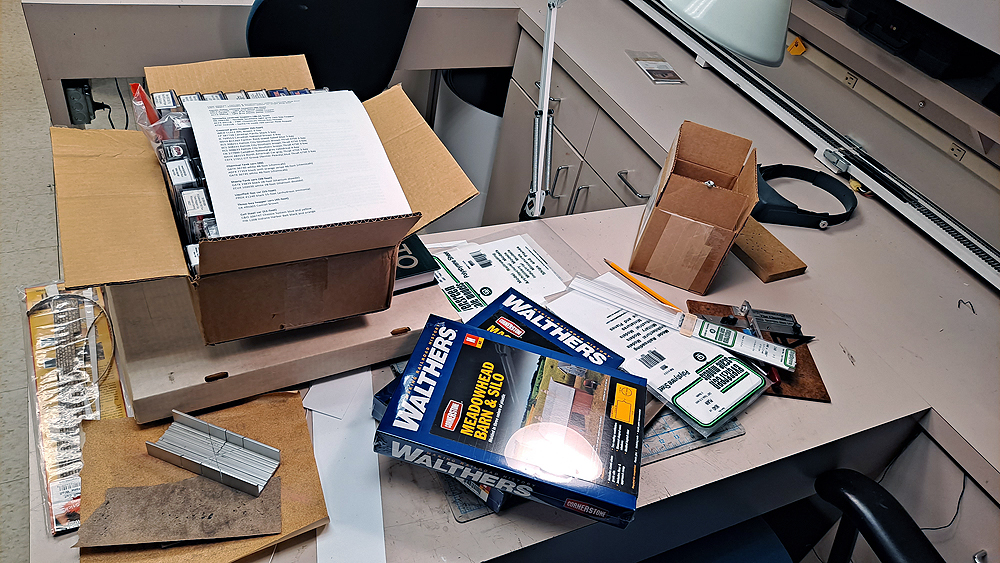 If you're like me and you've been letting indoor projects pile up as outdoor opportunities entice you away, you might need to spend a little time getting back into the swing of things. I always have multiple projects in varying states of completion. But summer is when the modeling workbench gets piled with all manner of things, leaving only a small space to do whatever quick fix needs the attention of a hobby knife or small screwdriver. That means the first thing to do is get organized.
Putting half-finished projects back into their boxes helps me to get a sense of where I was, and what needs to be done next. Sometimes, there was a problem that stalled the project; other times it was just another shiny object.
If there was a problem, now's the time to figure out a solution. Maybe a new detail part? Maybe a bottle of paint that was out of stock at the hobby shop? Going through your stalled projects and doing a bit of triage can help you organize which ones get attention first and which can wait.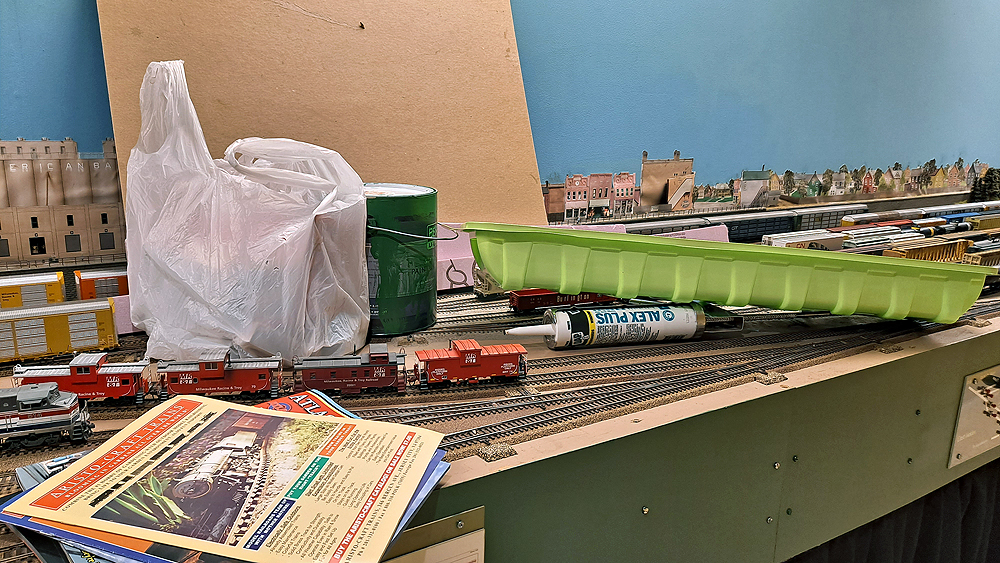 Layout projects also tend to stall over summer. A good way to get back to working on the layout is to run some trains. It's a low effort, high reward sort of thing as all you have to do is clear off whatever someone put onto the layout and see how far a train will go. You may need to do some cleaning, and we have tips for how to do that here.
Once you have your trains running, it might spark some of the projects you had in mind. (Of course, the cleanup might have sparked that as well, just like cleaning the workbench.) While you're cleaning your layout and workbench, take some time to clear up and organize your layout/hobby room. You might find that bottle of paint you needed, or the supplies for an unstarted project that seemed interesting back in the spring but got put off because the gutters needed cleaning.
Before you get too far into reviving your projects, take an inventory of the consumable materials you use. How are you stocked for glue? Sanding sticks? Plaster and foliage for scenery? It might make sense to pick up a few of these things before the holidays roll around and you're thinking of what to buy for others rather than yourself. Check your paint and glue stocks to see if they're still usable. Opened cyanoacrylate adhesive (CA) can soak water from the air and harden over the summer, and paint that was nearly empty likewise doesn't respond well to oxidation.
And of course, early fall still has a few warm days left for most of us. It's a good time to do those messy outdoor tasks that involve spray paint or spray adhesives. Plus, if you harvest natural materials for scenery, as it cools off and plants begin to dry up, it's a great time to get out and collect those future trees.
Spend a little time in preparation, and you'll find your back to the basement time goes much smoother this winter!