Weathering N scale locomotives: Our Canadian Canyon N scale layout just wasn't complete without locomotives and rolling stock to bring it to life. Running through rugged mountain terrain, the bright red Canadian Pacific road units quickly accumulate a layer of grime. Road dust on the trucks, fuel tank, side frames, and pilots; soot around the exhaust stack and on the roof; and rusty brown couplers were the order of the day for our Kato ES44AC. But before I dug into the big-picture stuff, I focused on the details.
I applied Vallejo Model Washes to the radiator grills and truck sideframes. Spot color on the raised pilot details, the headlight and ditchlight housings, and the fuel tank gave this six-axle road unit some "wow" factor. Compare the weathered CP no. 8705 below to straight-from-the-box ES44AC no. 8706 to the right of it. All of this was done without an airbrush, making this project easily accessible. Watch as these details are in episode 31 of Cody's Workshop.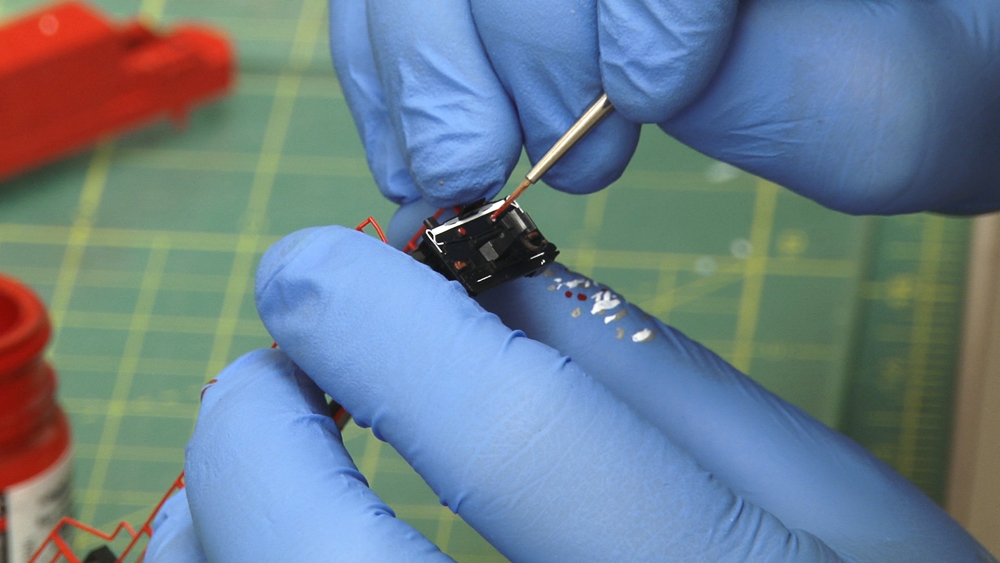 I painted the details on the rear pilot with Model Master and Pactra paints. Adding color to the spare knuckles, uncoupling levers, m.u. receptacle covers, and m.u. hose loops made a big difference.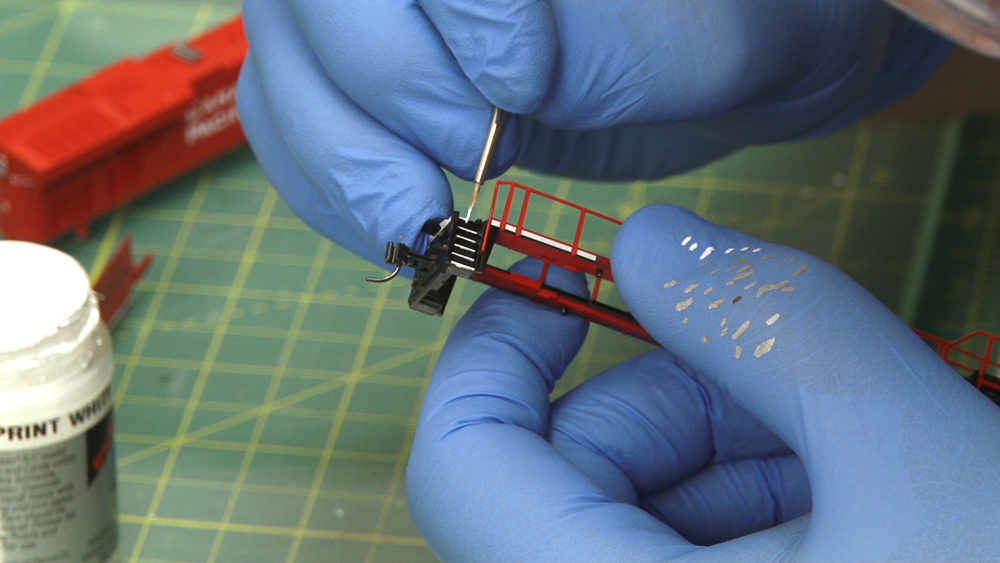 The step faces are white on the full-size diesel. I re-created that look on our model with Pactra Sprint White. After the paint had dried, I scraped the top and bottom edges with a no. 11 blade.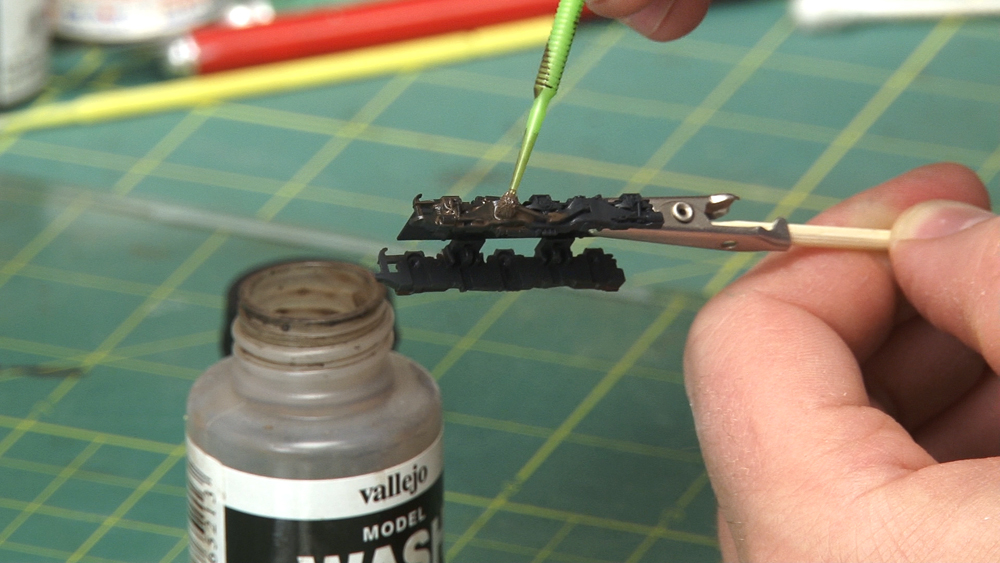 I sprayed the truck sideframes with Testor's Dullcote to give the castings a flat finish. ThenI applied Vallejo Oiled Earth (no. 76.521) and European Dust (no. 76.523) Model Washes.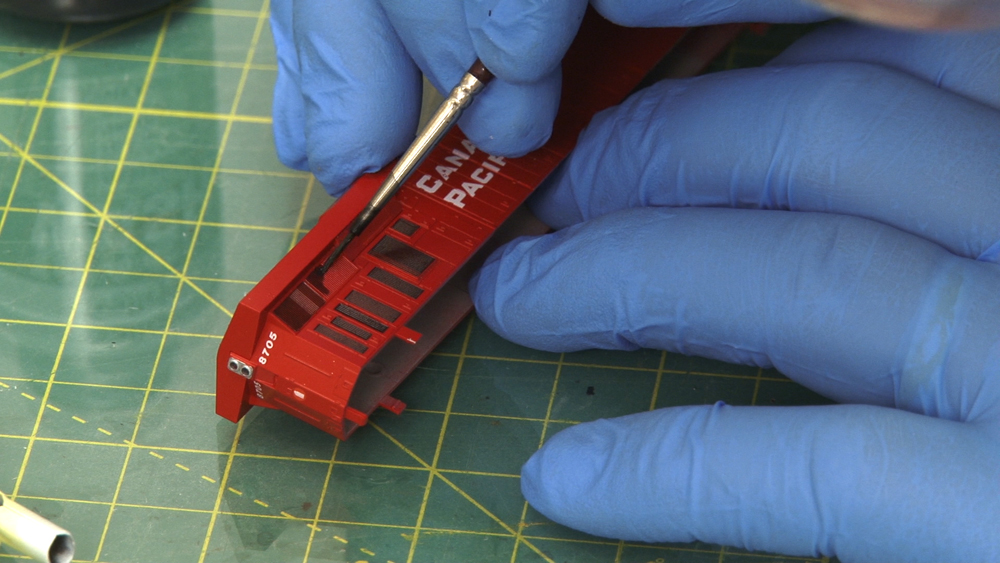 The radiator grills are finely molded. To give these details depth, I applied Vallejo Black Model Wash (no. 76.518). I used a damp cotton swab to remove wash that got on the grill frames.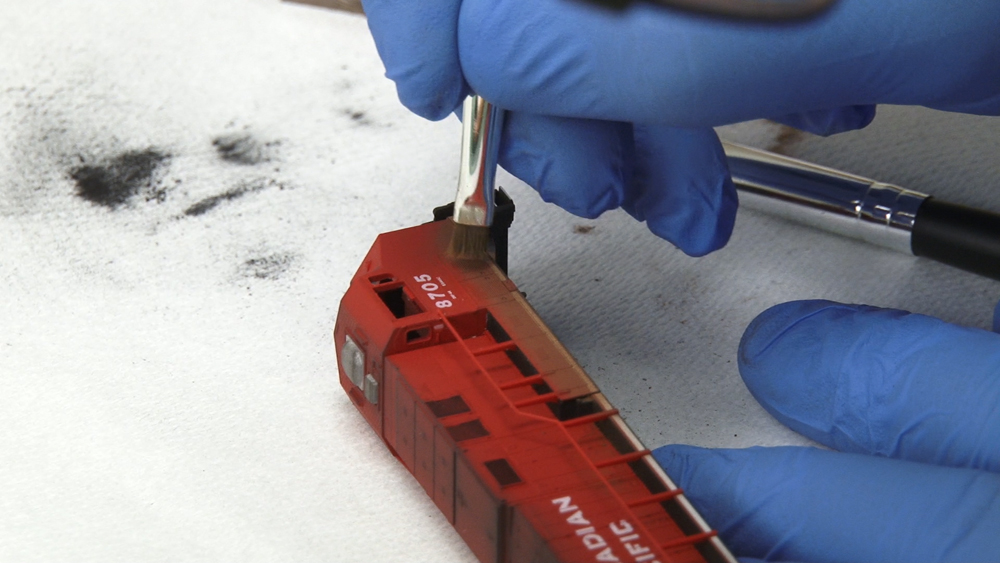 I also sprayed Dullcote on the shell, which gave it some tooth. After it dried, I used a paintbrush to apply Monroe Models Medium Earth weathering powder (no. 3103) to the sides and ends.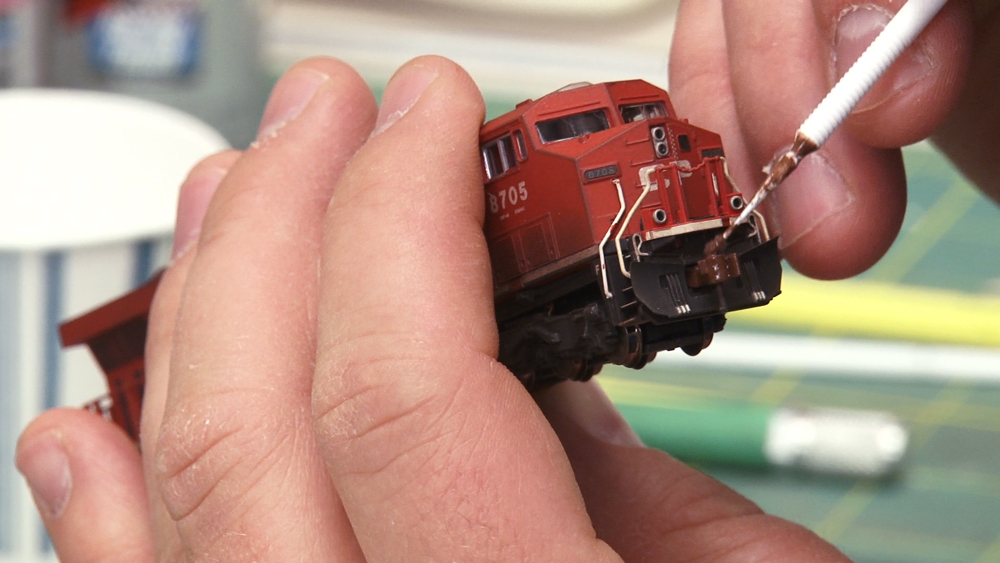 I weathered the couplers with Monroe Models Rusty Brown no. 975 weathering wash. You can also see how I painted the headlights, ditch lights, and tips of the m.u. hoses Testor's Flat Aluminum.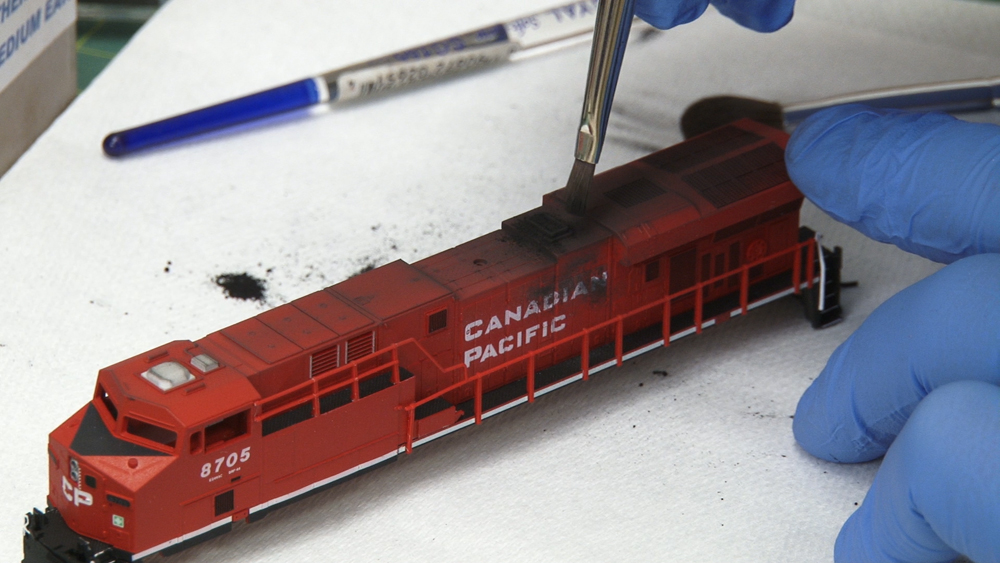 Monroe Models Grimy Black works well for simulating soot around the exhaust stack. I put it on thick closest to the stack. The effect looks heavy here, but I feathered it out with different brushes.