One of the first things that you must do when building a model train layout is decide which style of benchwork you will build for the layout.
Simple tables
A common starter style of model railroad benchwork is just a 4 x 8 sheet of plywood on a tabletop. My first layout was on a 4 x 8 sheet of 3/4" plywood on top of an old dining room table. To make a more permanent layout, or if you don't have an extra table laying around, you could create a simple grid and leg base for the plywood.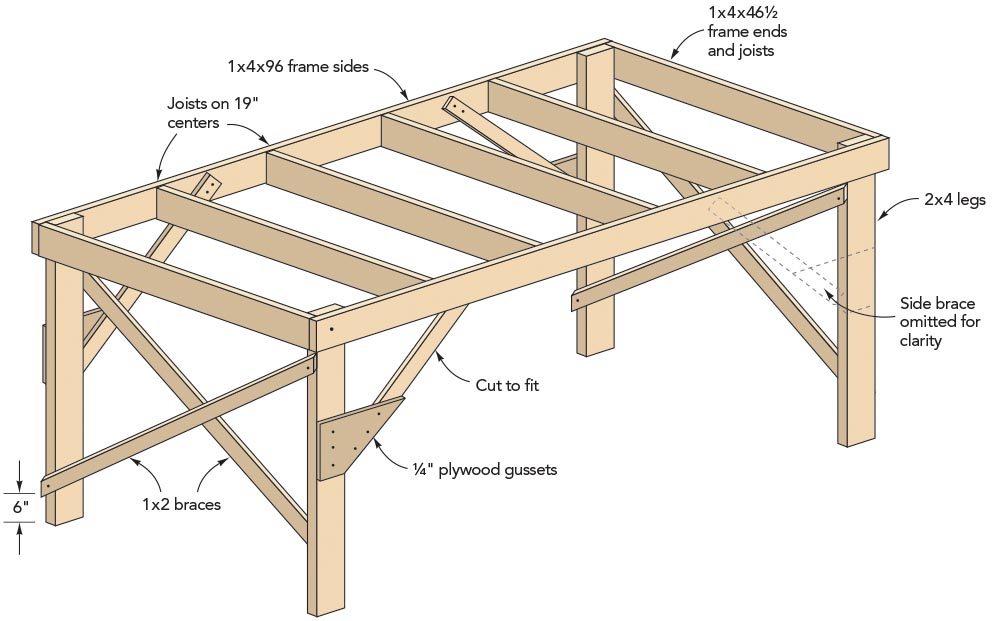 Materials
Lumber
1 x 2, 8-foot, 4
1 x 4, 8-foot, 5
2 x 4, 8-foot, 2
1/2" plywood, 4 x 8 feet, 1
1/4" plywood, scraps for gussets
Hardware
1/4″ x 3" carriage bolts, nuts, and washers, 4
8 x 1-3/4" screws, 54
8 x 1-1/4" screws, 12
8 x 3/4″ screws, 12
T nuts with threaded feet, 4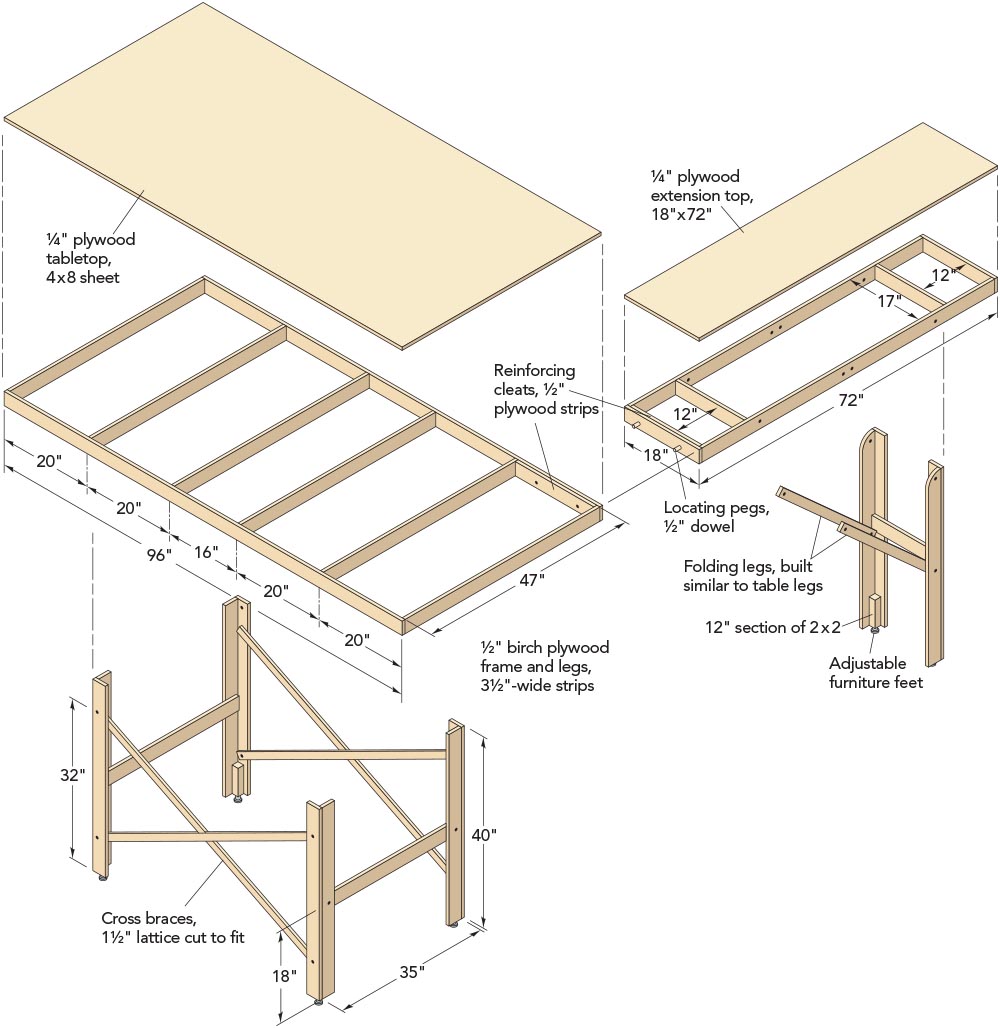 L-girder benchwork
L-girder benchwork was developed by former Model Railroader editor Linn Wescott in the 1950s. It's sturdy, easy and quick to assemble, and economical in wood use. You can use it for tables, or complex-shaped model railroads, and it can support long spans (up to 22 feet) with just four legs.
To calculate girder spans, 3/5 of each L-girder should be between the legs, while 1/5 should be on either side. The vertical section of each girder should be a 1 x 2 for lengths up to 10 feet, 1 x 3 for up to 14 feet, and 1 x 4 for lengths up to 22 feet.
Open-grid benchwork
As opposed to L-girder, where the layout surface is supported by joists above the girders themselves, open-grid benchwork is closer to the basic benchwork noted above. When designing a layout using open-grid benchwork, a good way to look at it is as a series of interconnected boxes, each of which can be a rectangle, square, or odd shape. Linking all of the boxes together creates a solid base, and the system is also extremely versatile.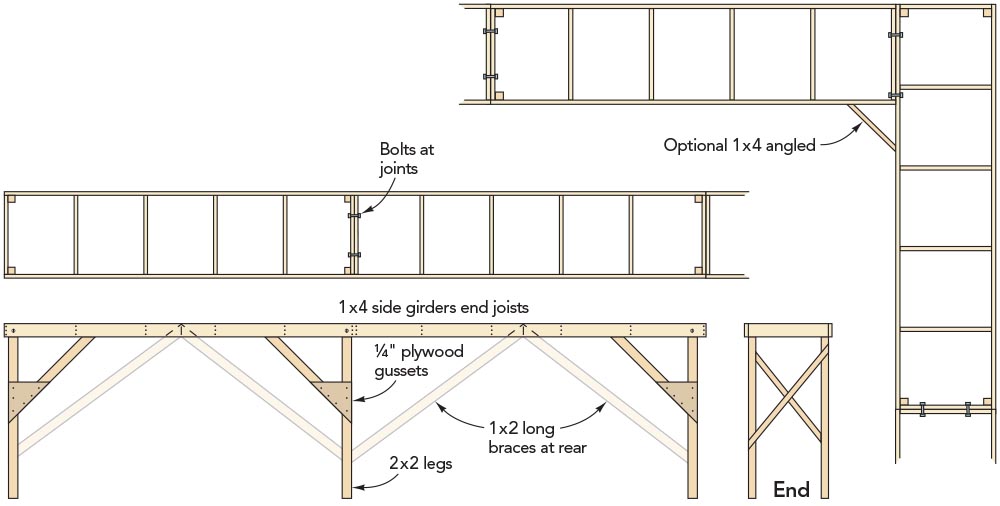 For a more in-depth look at building benchwork, you can find Jeff Wilson's Basic Model Railroad Benchwork Second Edition on the Kalmbach Hobby Store website. A downloadable product with plans is also available here.