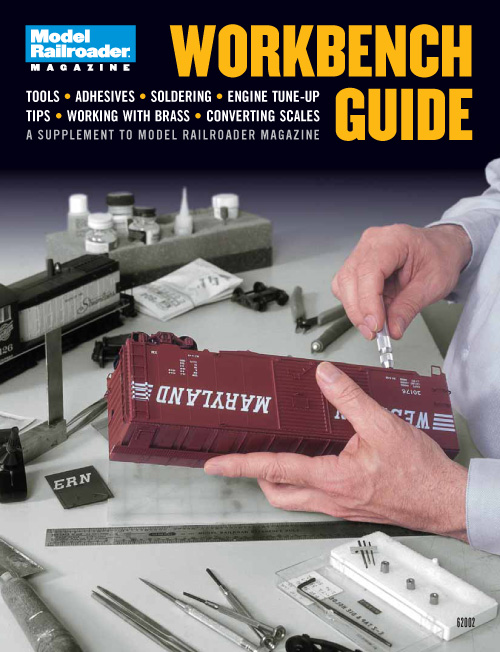 Discover the foundation of a modeler's toolbox with this exclusive supplement to Model Railroader magazine.    You'll also receive weekly news updates from Model Railroader.
This download contains topics such as:
Essential model railroading tools
What you need to know about adhesives
Learning the art of soldering
Changing the scale of drawings
How to use a scale rule
A step-by-step diesel locomotive tune-up
Tools for scratchbuilding in brass
Get Your FREE PDF Download
Enter your email for access to Model Railroader's Workbench Guide.
By entering your email you may also receive newsletters, reader surveys and occassional special offers from Model Railroader Magazine. View our privacy policy.