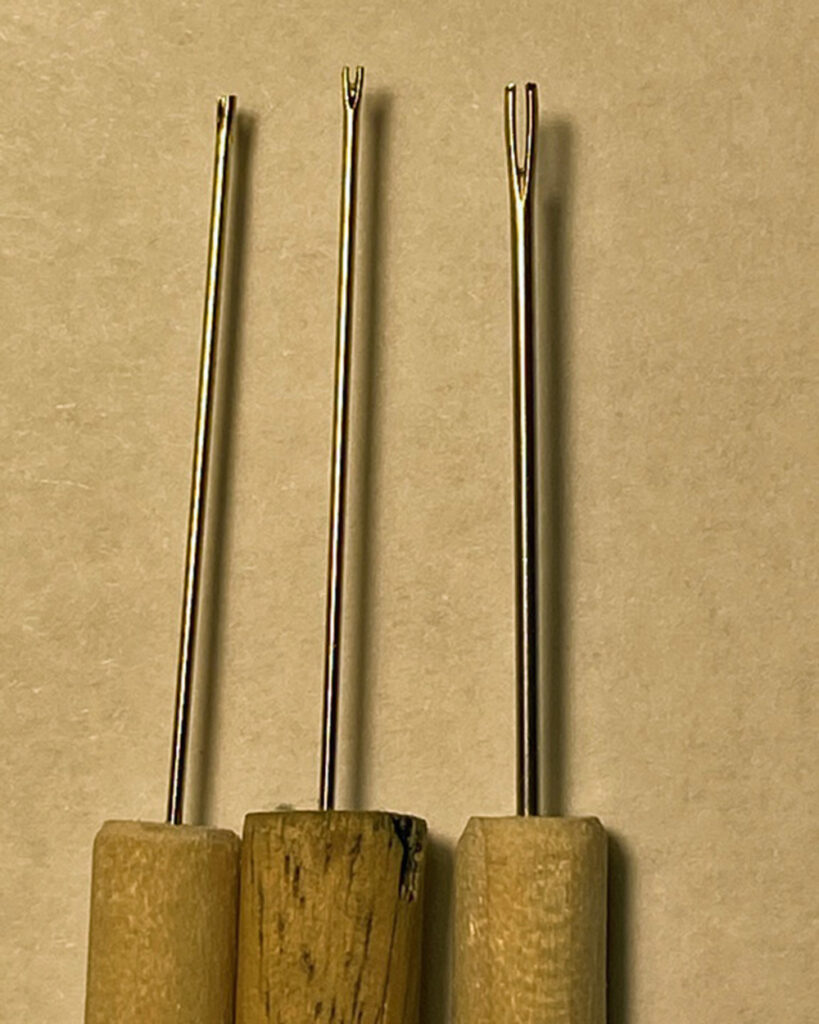 Recent scratchbuilding efforts prompted me to come up with a simple glue applicator that would put a small amount of adhesive precisely where I wanted it. There are many commercial products to do this, but none were exactly what I needed.
I took a sewing needle, measured its diameter, and drilled a slightly smaller hole in the end of a 1/4" wood dowel. I carefully inserted the point of the sewing needle into the hole until it was secure in the dowel. I then took my hard wire cutting pliers and cut off the end of the eye at about halfway down. (Wear eye protection for this step, as that small metal bit can go flying! – Ed.) This left a fork that will hold a small amount of glue or solvent until it touches the surface to be glued. Capillary action pulls the glue or solvent on to the surface where I want it.
I have now made many different sized glue and solvent applicators from one relatively inexpensive package of assorted sewing needles and one 36" long dowel. – David Varholy, Mystic, Conn.
Send us your tips
Do you have a helpful model railroading tip to share with the readers of Ask MR? Send it to associate editor Steven Otte at AskMR@MRmag.com.