The Lionel Legacy C-Liner continues a keeps alive a sort of tradition in toy trains. While almost an outlier as a locomotive producer in real life, Fairbanks-Morse locomotives have enjoyed outsized success in the hobby. Witness the legendary Train Master.
The locomotive builder's effort to gain traction in the passenger and freight locomotive competition led it to develop the Consolidation line in 1950. Between F-M's United States production and licensed output by Canadian Locomotive Company, 165 C-Line units were produced between 1950 and 1955.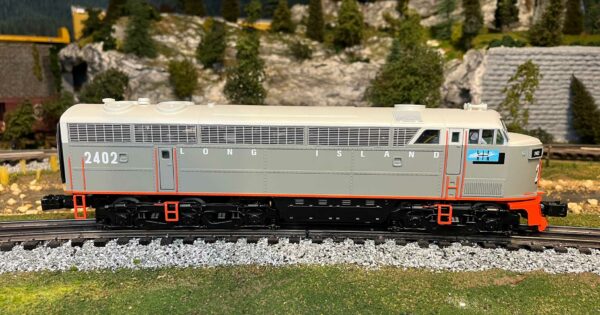 The unique aspect of these engines was the many variations produced. F-M offered models from 1,600 to 2,400 hp. It also offered various truck designs; some units had two-axle (B) front trucks and three-axle rear trucks (A1A with a center idler), or two sets of two-axle (B-B) trucks. Furthermore, F-M offered standard cab units and cabless booster units.
Two classics: a C-Liner and a Studebaker.
The Lionel Legacy C-Liner
The C-Liners, as they were referred to by those outside the F-M offices, were originally purchased by the New York Central, Long Island Rail Road, Pennsylvania Railroad, Milwaukee Road, and New York, New Haven & Hartford. CLC production was consumed by Canadian National and Canadian Pacific.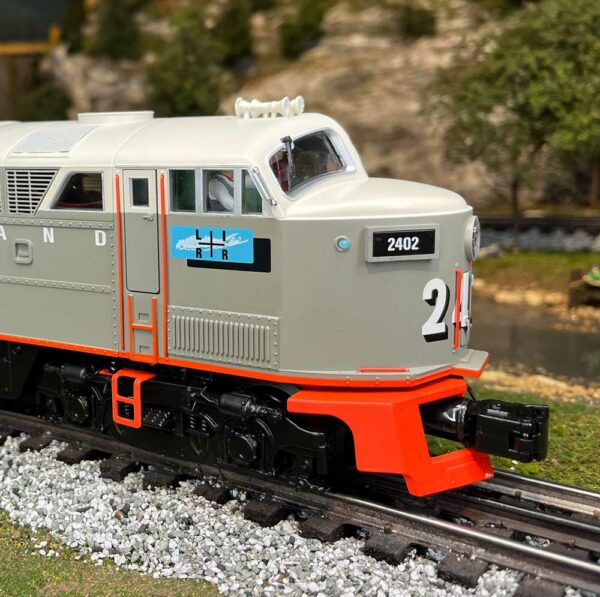 Parts longevity proved to be a big shortcoming of the opposed-piston design. Some railroads repowered their units with EMD prime movers after a few years' service. The electrical generators also had issues and were part of what pushed manufacturer Westinghouse to exit the locomotive business a few years later.
F-M's salespeople also learned the days of diesel cab locomotives were coming to a close. The time of hood units like EMD's GP and Alco's RS series was at hand, and railroads weren't looking back.
Model offerings and details
Lionel's O gauge model comes in at 14⅞ inches long, allowing it to navigate O-31 curves. For the first time these diesel models feature the full battery of Legacy control including Bluetooth capabilities.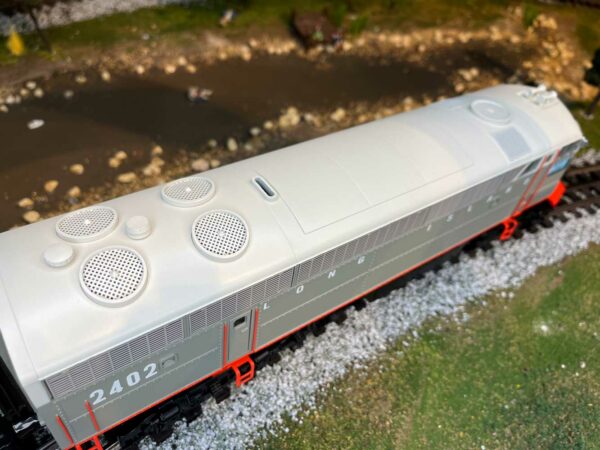 It features add-on details, including horns, grab irons, windshield wipers and multiple-unit hoses on the pilot. The roof features multiple fan vents and exhaust ports.
Loading fluid into the smoke unit is easier if you use the provided pipette, or a needle dropper. As on Lionel's Legacy H15-44, the exhaust port is narrow. The carbody features molded-in rivet and vent detailing, as well as spring-loaded doors in the front and rear.
Maybe the most innovative aspect of this model is how Lionel has moved the programming controls behind the rear door. This alleviates the use of plastic tabs and roof panels. It also allows users to program or turn smoke on without taking the engine off the track.
Lionel provides a newer diesel sound set and standard CrewTalk. The models feature front and rear ElectroCouplers, a fan-driven smoke unit, and LED lighting. The number boards on the front are illuminated and there are green marker lights just behind them. For the most part, each version has the same detailing. The PRR models, however, have PRR Trainphone antennas on the roof.
Color commentary
Lionel is certainly not exempt from criticism when it comes to paint accuracy on its models, especially through the pandemic when quality assurance in Asian factories was nearly impossible to staff. These units show just what they can produce.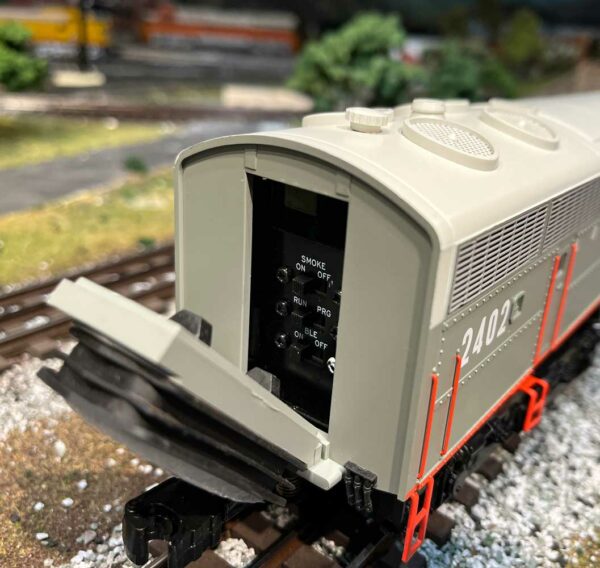 There is a bit of back-and-forth online regarding exact color usage on these engines, painted in the "Tichy" scheme. However, the most common information I can find is aluminum-colored roof and windows, slate gray body, orange pilots and steps, and a dark green underbody. The design also features the LIRR over a map of Long Island outlined in blue and shadowed by a black rectangle. Large cab numbers stand out on the nose of the locomotive giving off battleship vibes.
Lionel offers models painted for many of the original owners of the C-Liners in its 2021 Volume II catalog. Each road name has two cab numbers. The review model is a custom run from TrainWorld; The LIRR model in the Lionel catalog is painted in the dark gray and orange "Dashing Dan" scheme. Lionel also cataloged Long Island and New Haven passenger cars to go along with them.
Legacy Fairbanks-Morse C-Liner by Lionel
MSRP: $599.99
Road names: F-M Demonstrator (No. 2233261, 2233262); Pennsylvania (2233211, 2233212), Canadian National (2233271, 2233272); New York Central (2233301, 2233302); Long Island (2233281, 2233282); and New Haven (2233291, 2233292).
Get more O gauge action on the Chris's Trains & Things channel on YouTube.