The Lionel Legacy H-15-44 accurately captures in O gauge a transitional model for the locomotive builder. With help from industrial designer Raymond Loewy of Pennsylvania Railroad S1 and GG1 acclaim, Fairbanks-Morse built a road switcher that could, for a time, be found pulling passenger trains. The Wisconsin-based company would continue with this same profile through the much more popular H-16-44 and its best-known product, the H-24-66 Train Master.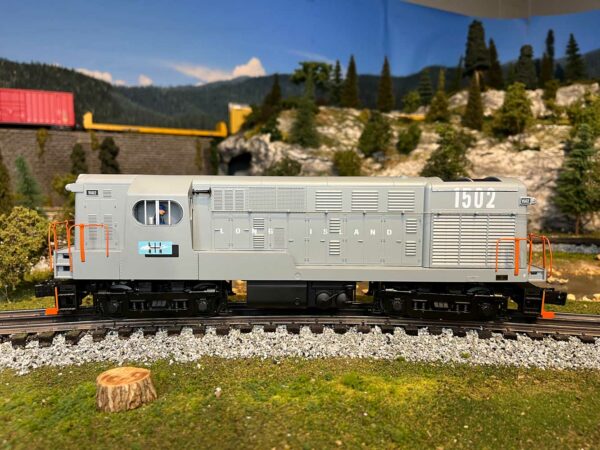 With a 1,500 h.p. prime mover, these diesels could be found on many railways. The name H-15-44 comes from the design and power of the prime mover: H for hood, 15 for 1,500 horsepower, and 44 for two 4-wheel trucks. Production stalled with only 35 units built between 1947 and 1950.
Many underwent changes over the years before the H-16-44 came to the market in 1950; there were 299 of the later model produced. Loewy's art-deco style was evident on the H-15-44, even putting safety on the shelf. One of the notable features, which was changed on many units years later, was the safety handrails being attached to the carbody versus on the frame. This on-the-body handrail provided a bit of a steam-locomotive feel.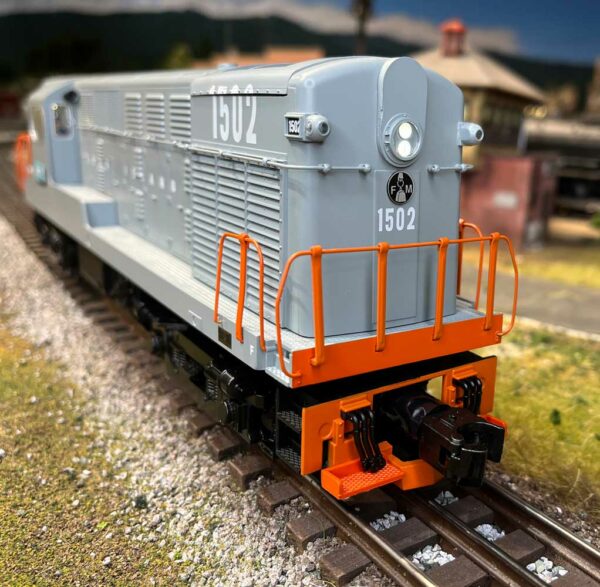 With so few units produced it's not too surprising none of them survived the scrap yard.
What were the best selling Fairbanks-Morse diesels? Find out here.
The Lionel Legacy H-15-44
Lionel cataloged this early road switcher in its 2022 Volume II catalog. Produced from new tooling with the full Legacy electronics package, this smallish model is great for any railroad. At 15 inches in length it can navigate o-31 curves. With Bluetooth on board it can be operated with a Lionel app on a smart device; Legacy or TMCC remote; or conventionally.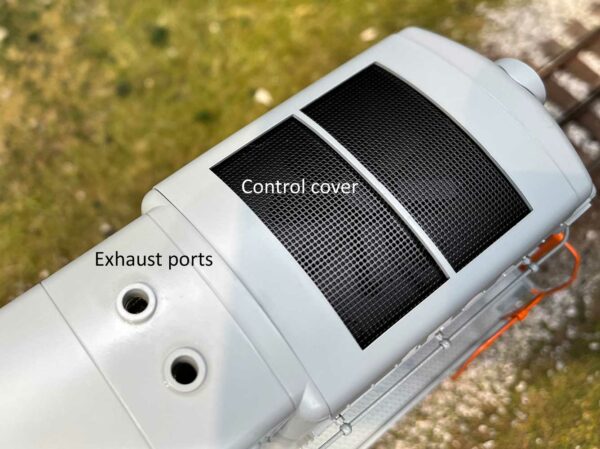 It features front and rear Electrocouplers and an inrared detector for Lionel's LCS Sensor Track underneath the fuel tank. It also has a fan-driven smoke unit that exhausts out of two holes in the long hood. Due to the small size of the openings, it's beneficial to use a funnel or needle dropper when adding smoke fluid. Also, due to the narrow pair of tubes to the smoke unit, it's not uncommon for a bubble to form in one of them. If you notice smoke only billowing out of one exhaust port, turn it off on your remote and gently blow down onto the exhaust holes;  this should allow the fluid to flow properly.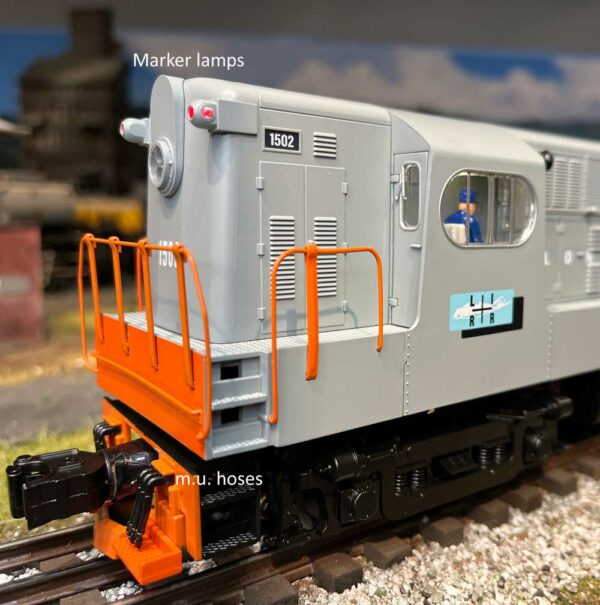 This model does have LED directional lighting and front and rear marker lights. The walkways feature molded-in diamond-tread texture, which is also evident on the pilot steps. Additionally, there is significant molded-in vent detail.
Lots of details
Separately applied details include handrails along the side of the body and on the front and rear walkways; a horn; multiple-unit hoses, and an F-M builder plate on the long hood. There are two hand-painted crew figures in the cab.
The Legacy control switches can be found under the roof vent. There are some added parts on the air and fuel tanks. The slate gray Long Island Rail Road version I have doesn't provide a lot of lines and dynamic paint details. The line's logo is crisp and the paint is even. One issue I found is that the paint color is a bit lighter than the same "Tichy" (after industrial designer Lester C. Tichy) scheme on the recently delivered C-Liner.
Coming in at 3 lbs. 12 oz., the H15-44 is one of those engines that looks great going in either direction. Lionel offered six road names in this production run with each road name having two numbers.
This LIRR model is a custom run done by TrainWorld (No. 2333640). Based on what I've seen there isn't much of a variation between the road names other than paint, however, the Kansas City Southern version has a radio antenna not shown in the catalog rendering.
Legacy Fairbanks-Morse H-15-44 by Lionel
MSRP: $599.99
Road names: Rock Island (2333261, 2333262); Central of Georgia  (2333251, 2333252); Rio Grande (2333271, 233372); Kansas City Southern  (2333281, 2333282); Monon (2333291, 2333292); and Union Pacific  (2333202, 2333201).
Get more O gauge action on the Chris's Trains & Things channel on YouTube.