This is the one I've been waiting for: The Lionel VisionLine Big Boy.
Anyone in model railroading knows that the Big Boy is an incredibly popular model. Only 25 of these 4-8-8-4 steam locomotives were built by The American Locomotive Company (Alco) with a primary purpose for high-speed freight and climbing grades over the Wasatch range. Of the 25 units that were built, only eight remain today, seven of which are on static display, the eighth unit is the popular No. 4014 which was restored for excursion service and can be seen running today.
See a photo gallery of No. 4014 from Trains Magazine.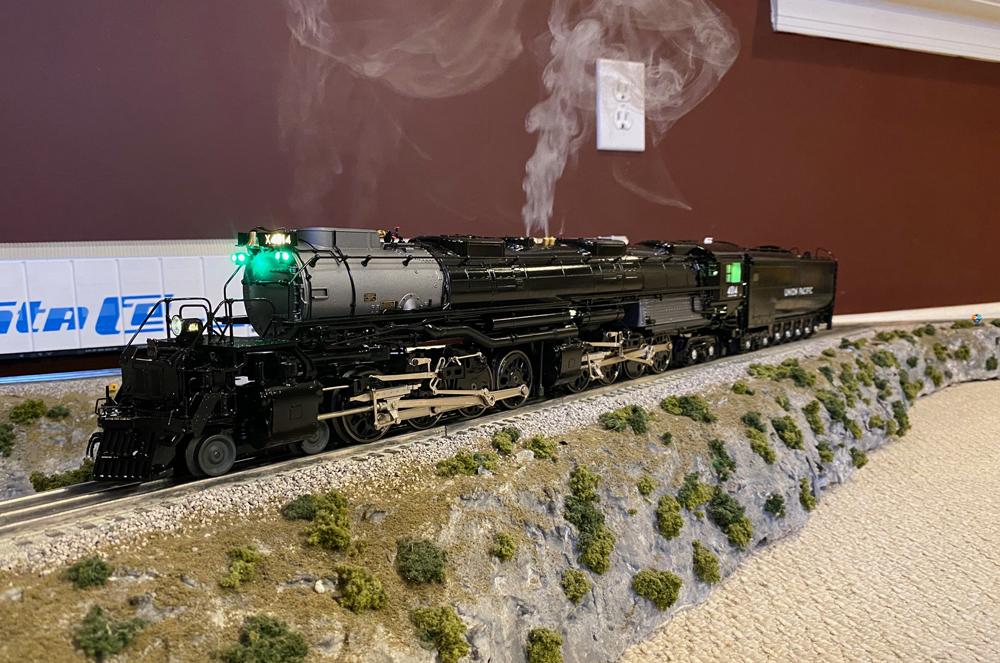 Fast forward to Lionel's Volume 1 2023 catalog, I was ecstatic when it was announced that Lionel would be bringing back the Big Boy to the lineup, with more features than any other previous rendition in O scale. I missed the opportunity to purchase a Big Boy during its first VisionLine run in 2014, and I've been holding out ever since.
The Big Boys are loaded to the brim with technology such as 4-digit addressing with the upcoming CAB 3 control system, depleting tender coal load, blow down steam, whistle steam, force coupler and for the first time Lionel has incorporated a pop-off steam effect!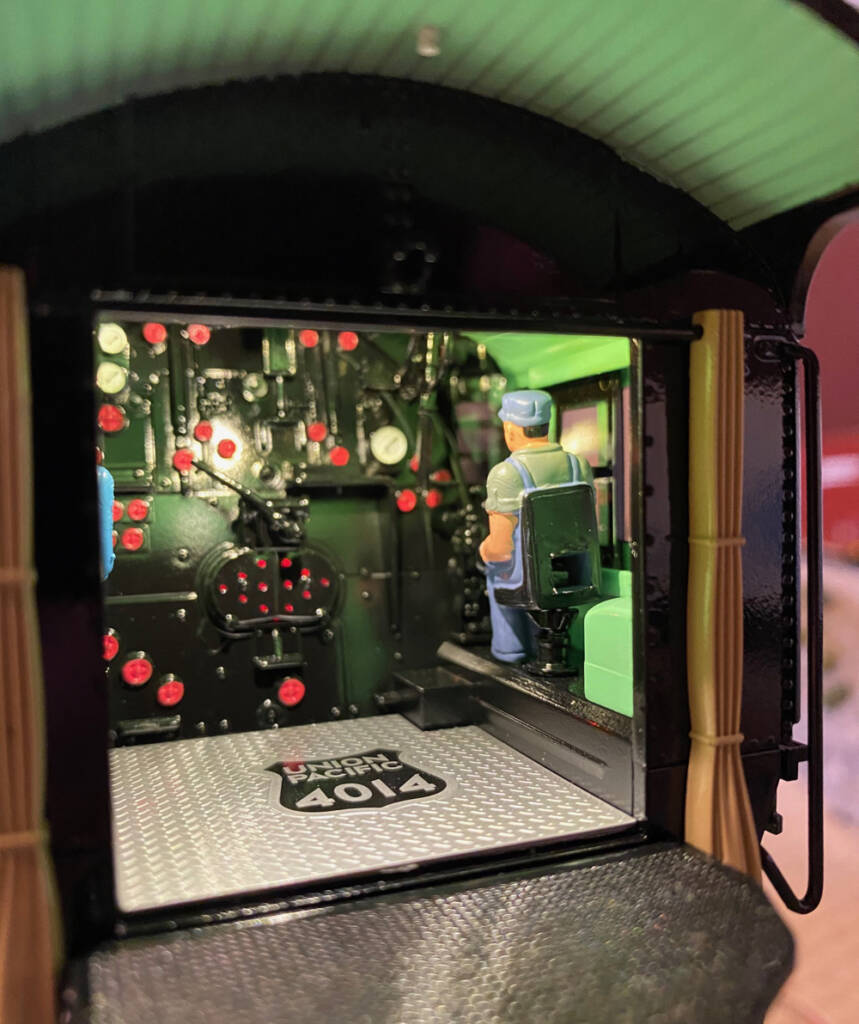 Lionel has offered up to 9 different versions of the new Big Boy, including the Big Boy Super Set. This sets includes 10 pieces of rolling stock, four of which include freight sounds!
With this incredible selection of Big Boys, choosing one is a challenging task if you're up for it. Realizing I wasn't up for this challenge I chose two. I enjoy modeling present day, so I went with the high gloss oil burning excursion version.
My next selection allowed me to go for a non-prototypical greyhound offering which includes magnetic removable smoke deflectors to diversify its look. The greyhound paint scheme also includes the out of this world depleting coal load feature.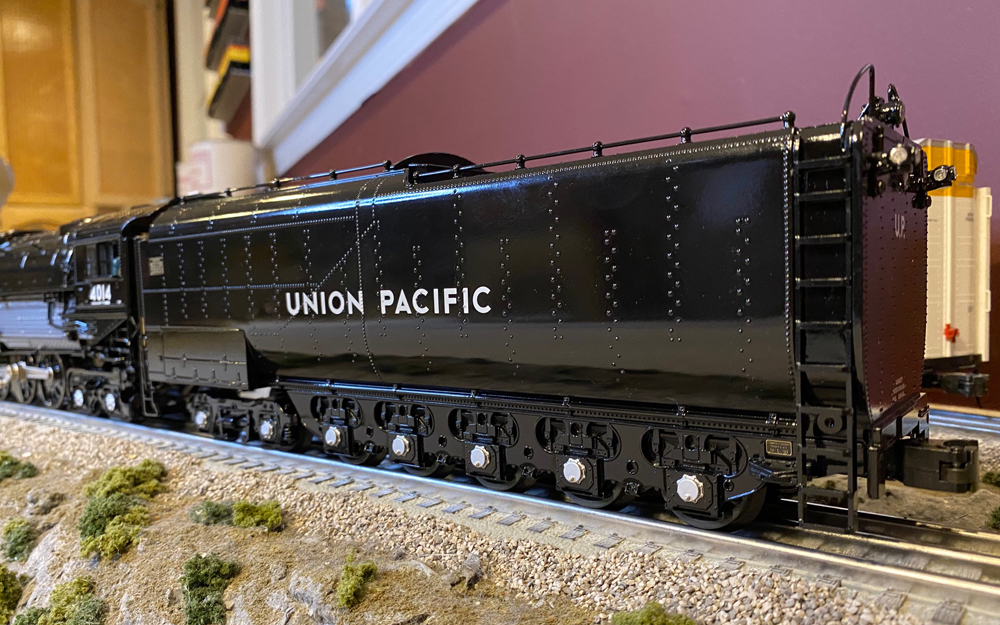 First up was the excursion version No. 4014. After removing the lid on the black VisionLine box, everything was perfect and operated as it should. The high gloss paint finish was as smooth as glass without any orange peel and easily warrants gloves when handling to avoid fingerprints. Looking at the front of the boiler and seeing the "Big Boy" chalk mark is when it finally hit me, after several years of waiting, I finally had a Big Boy of my own!
Up next was the "greyhound" No. 4024, which proved to be equally as beautiful in its unique way by adding some color to the mix instead of simply being another black steam locomotive. The removable smoke deflectors are the chefs kiss to this model.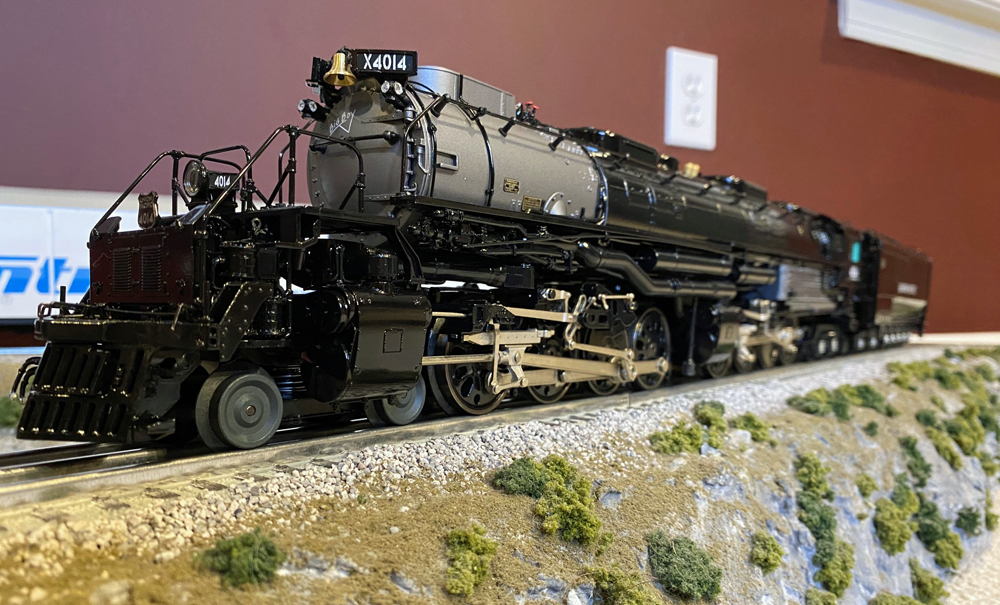 Getting the Big Boys on the rails brought me a sense of happiness that is impossible to convey in an article. The 3-speaker sound system brings this model to life and the fresh dialog from Lionel is a welcome addition, and with the four smoke features, specifically the pop off steam effect. There is enough smoke to make you question if you are required register this model for an emissions inspection.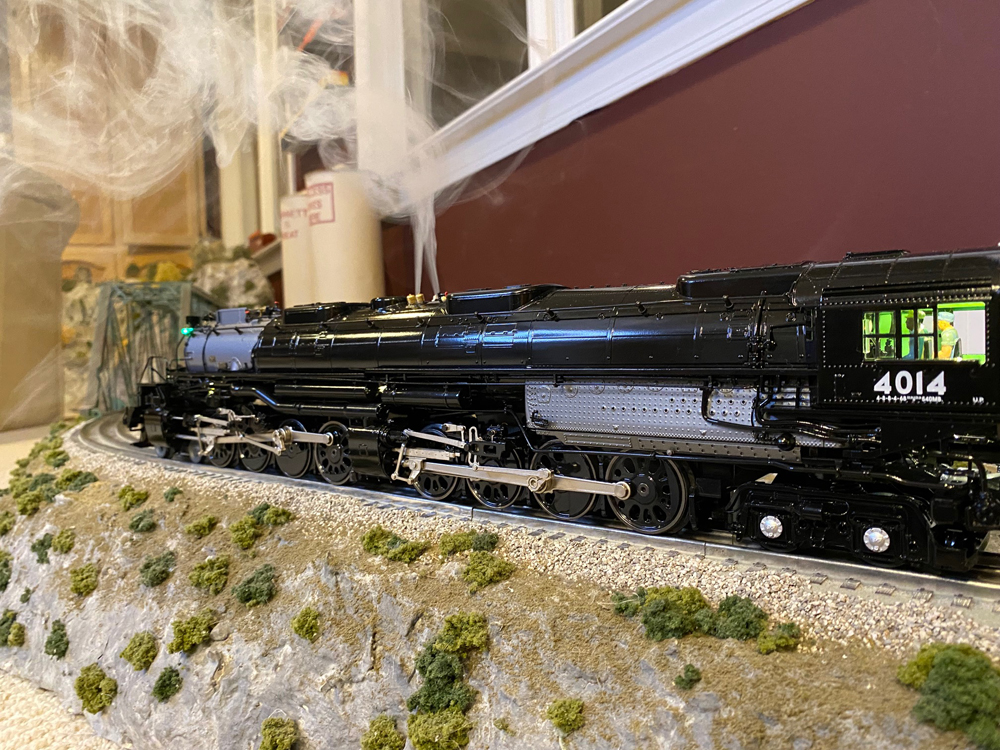 With a length of 32" and a minimum curve of O-72, this articulated behemoth will put the parameters of your layout to the test. It would be wise to check all clearances, curves, bridge structures and tunnel walls prior to operation, as the overhang on curves is significant.
If your layout doesn't have curves to accommodate this articulated work of art, don't let that stop you from getting one! With a model like this, you are better safe and having one for display purposes in hopes to have a larger layout in the future, than sorry and looking on eBay later with prices that will double MSRP and remembering this article that warned you about it.
Lionel VisionLine Big Boy
MSRP: $2899.99
Features: TMCC, Legacy, or conventional control; Bluetooth control; Lionel Voice Control, ElectroCoupler on tender rear; whistle steam; blow down steam; 3 speaker sound system; 5 whistle selections and variable bell pitches
Paint schemes: UP No. 4000 (2331261); UP No. 4002 (2331262); UP No. 4012 (2331263); UP No. 4014 (2331264); UP No. 4014 oil burning (2331250); UP No. 4019 (2331270); UP No. 4021 (2331280); UP No. 4024 "greyhound' (2331290)
Website: lionel.com