Polar Express layout tips: We at CTT had a lot of fun building our recent Polar Express layout. Despite building several project layouts over the years, I learned new techiques and ideas during the five days we spent working on this project. Perhaps one of these tips will inspire you too. Happy holidays!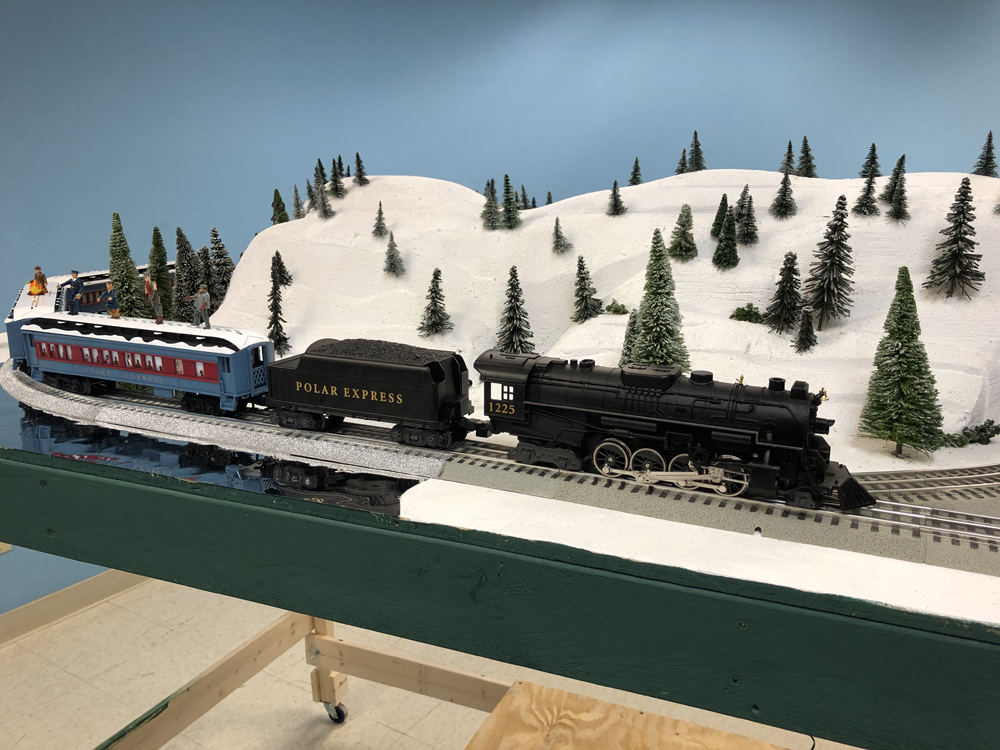 Polar Express layout tips
Don't be too hard on yourself if something doesn't turn out how you expected. I worked on the windows for the North Pole city scene. Trains.com Director David Popp suggested making a cardboard template to easily replicate the multiple rows of windows. The piece of cardboard I used ended up being too thick, and despite being careful, the paint seeped between the template and the wood building.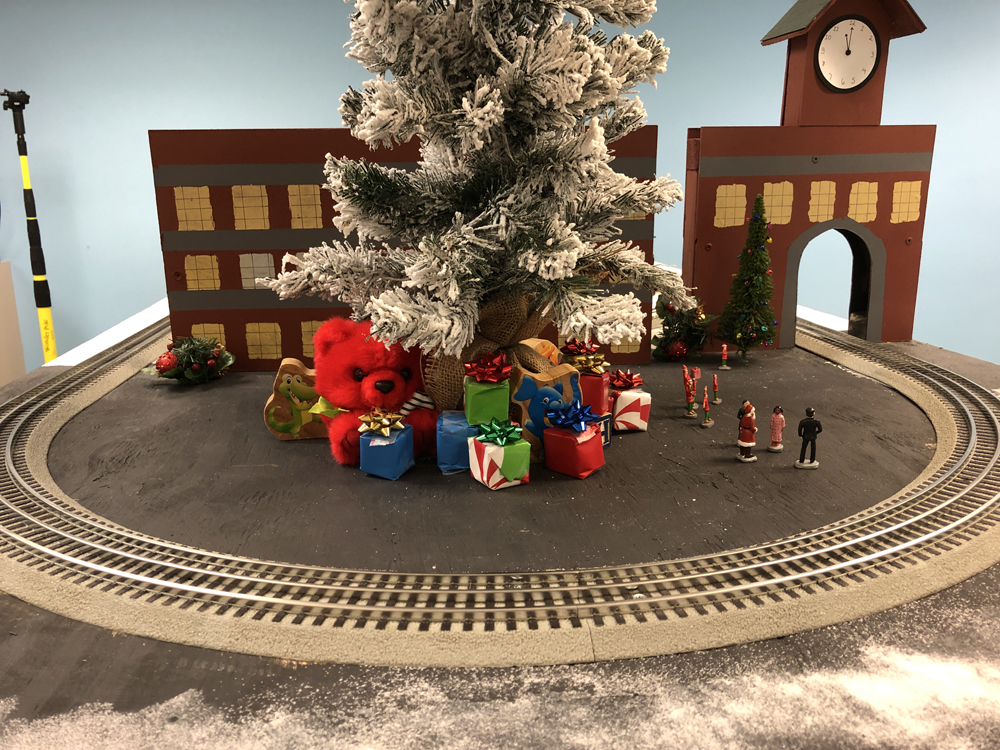 The effect wasn't what I had expected, and initially I was disappointed. I wondered: Should I paint over this side and start over? Then I realized that no one would be staring at just the windows while running trains. The windows look much better when viewed from a distance and are part of the overall town scene.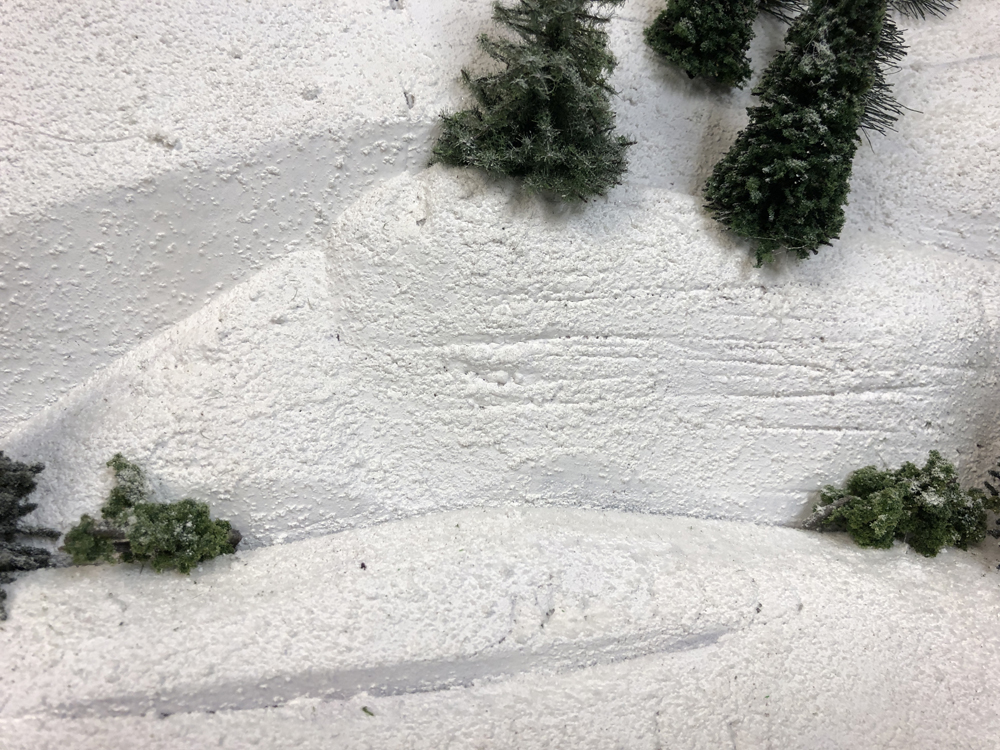 Be open to new ideas as you work. Several of us worked on building and carving the mountain in the middle of the layout. Assistant Editor Jenny Freeland discovered that the edge of a sanding sponge could create lines that replicate layers of rock. After painting and adding snow, the effect turned out great!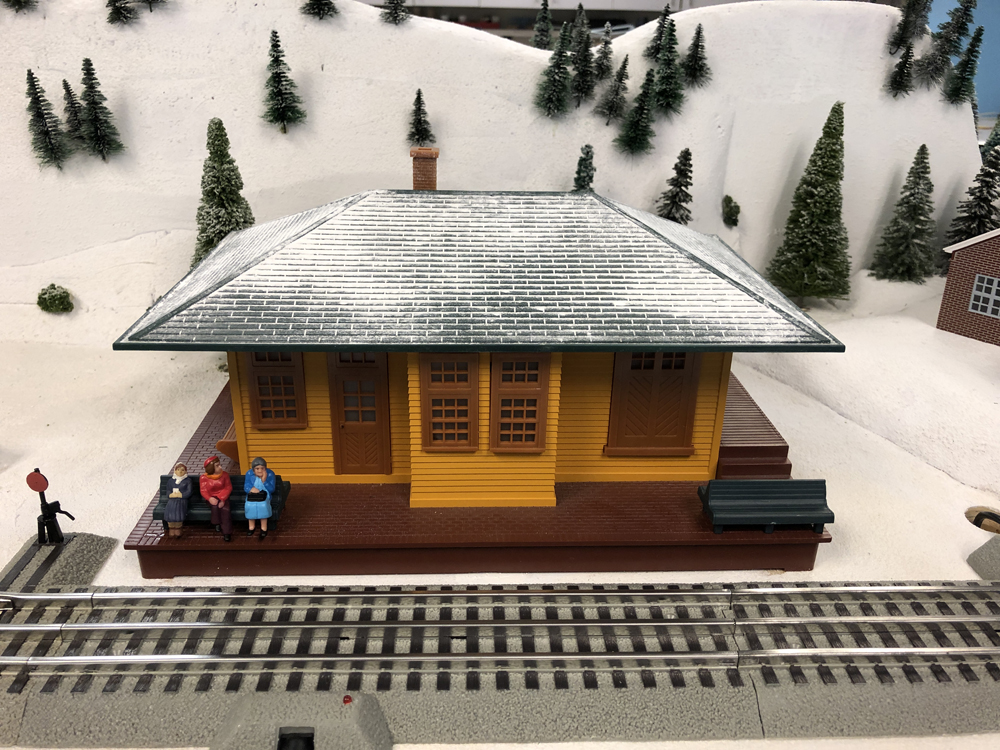 Re-use leftover or extra layout items. Editor Hal Miller had added snow to this station for the Classic Toy Trains November 2022 cover but it was just for a temporary diorama. He realized that it would work well on our new layout! The snowcover on the roof fit in perfectly too.
Anyone can participate, no matter what skill level. One thing I loved about this project was that staff member (or employee) could participate. Anyone was welcome to stop by the workshop and help at any point during the week, and several people did. Senior Editor Roger Carp, for instance, did a great job of adding snow to trees. He also placed figures around the layout, like the snowman in the photo above.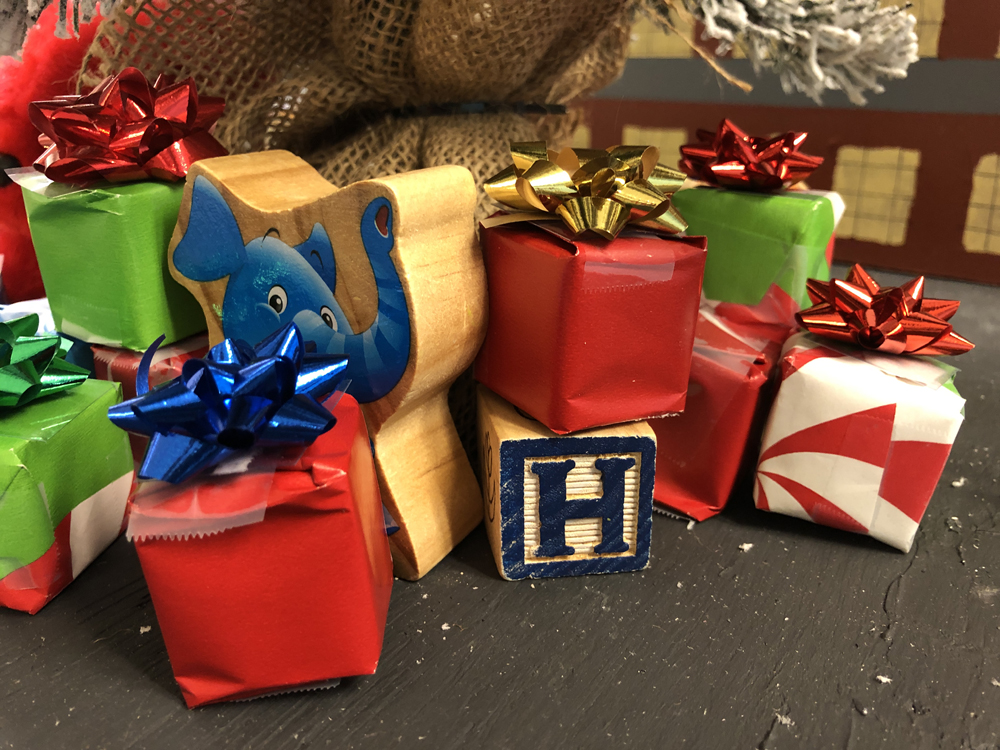 Think outside of the box. Roger suggested of adding a pile of Christmas presents under the tree—a great idea! However, a trip to both a craft store and a dollar store came up empty. I went to a thrift store near me and looked around the holiday section, but couldn't find anything. I was about to leave the store when I saw a bag of kids' wooden blocks. After they were wrapped, they could make great small packages. I took them home, wrapped up a bunch of blocks and added tiny bows. Win!
If you want more ideas for thrift items for your layout, check out my other article.