Thrift stores can hold a wealth of treasures for hobbyists, if you know where to look. I have suggestions of which departments to look for items for your layout. I suggest going into a store with an open mind. For just a few dollars and a maybe a bit of paint, you might find something spectacular for your layout.
Crafts
Check for acrylic paints, paint brushes, and wood pieces, and wood craft sticks. Look for kids' craft kits too, which might have a group of supplies together. For instance, I've seen kits to paint and hide rocks. The paint (likely acrylic) and brushes alone would be worth the purchase price. Need a disposable pair of scissors to cut apart scenery materials, or a plastic ruler for measuring? I've seen all of these and more.
Don't overlook the possibility of finding hobby shop items too, like paint, scenery materials, even model kits. Thrift store employees may not know what these items are, and may shelve them in the kids/craft areas instead (and price them cheaply!).
Toys
The kids' toy area can be a goldmine for toy train enthusiasts. Many thrift stores put several small toys in bags and sell them for $1 to 2. Look for O scale/S scale sized figures, vehicles, and animals. Not sure if they're the right size? Bring along an O scale figure to check the approximate scale.
If your store has a gardening section, check for toys there too. Again, store employees do their best but may miscategorize items and it's your gain if you find them.
Looking for flatcar loads? Toy blocks could become shipping crates. Small boats, ATVs, motorcycles, and the like can be tied down to become a load. Don't like the color? A quick coat of spray paint can fix that.
Need clutter to add to a scene? Buy a couple of toy vehicles and disassemble them. Add a stack of tires and some rusted automobile shells (via spray paint) behind a gas station.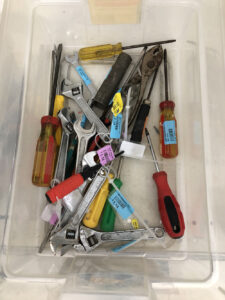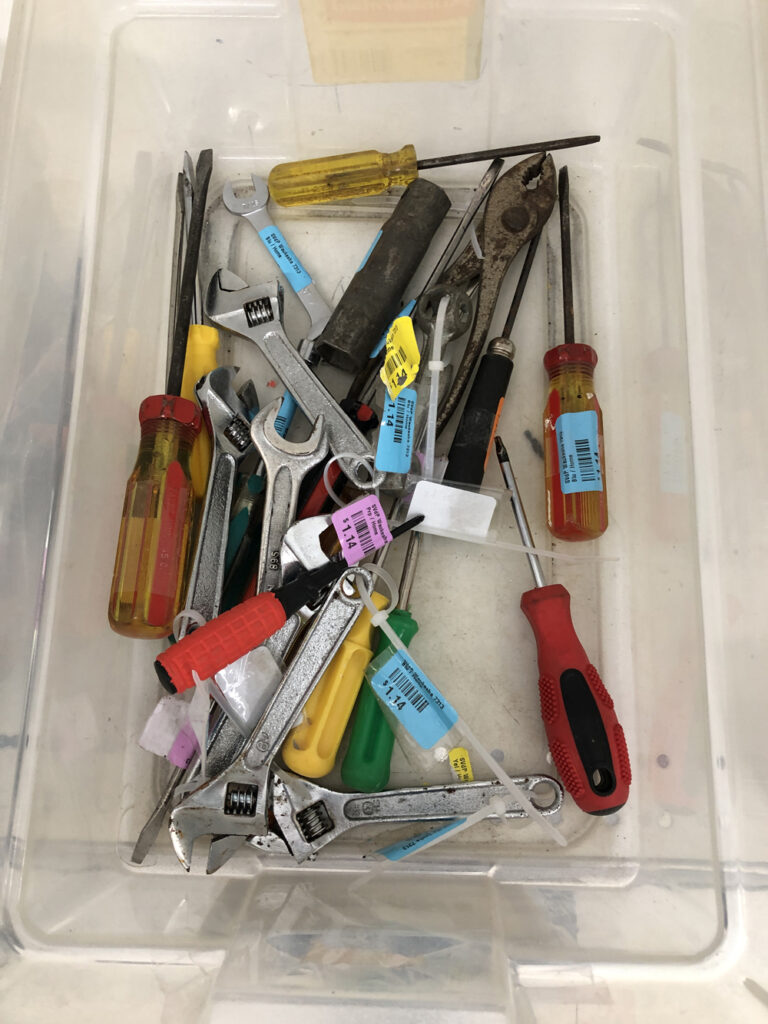 Tools
Need a spare screwdriver, one that you won't mind losing? I found a box of tools for around $1.20 each. You may also find other odds and ends, like nuts/bolts/screws/washers, or clothespins (to use as small clamps).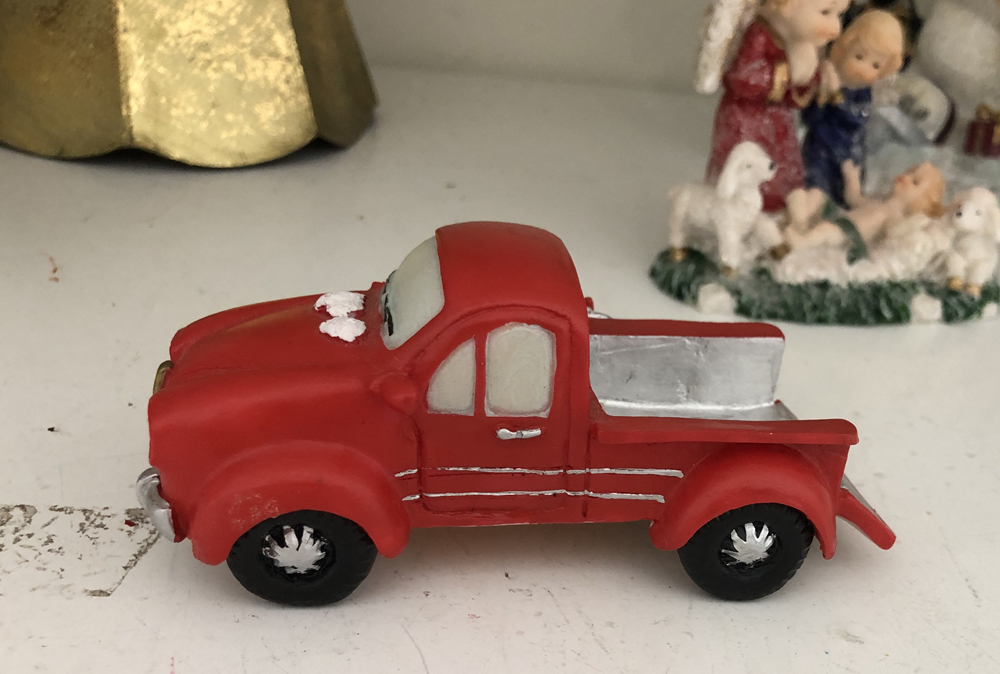 Figurines/household items
The selection of figurines at my local thrift store is overwhelming. Depending on the theme of your layout, you may find something that will work for you.
Canning jars can be used for just about anything. Use them to store small screws/nails/other bits. My father-in-law had wooden shelves in his garage, where he secured metal canning lids on underside. He screwed the jars onto the lids. See a tutorial of a similar design here: https://thehandyhomemaker.com/2014/10/20/diy-mason-jar-storage/
Use jars to store mineral spirits, weathering solution (find a recipe for one here), small amounts of paint, and other chemicals.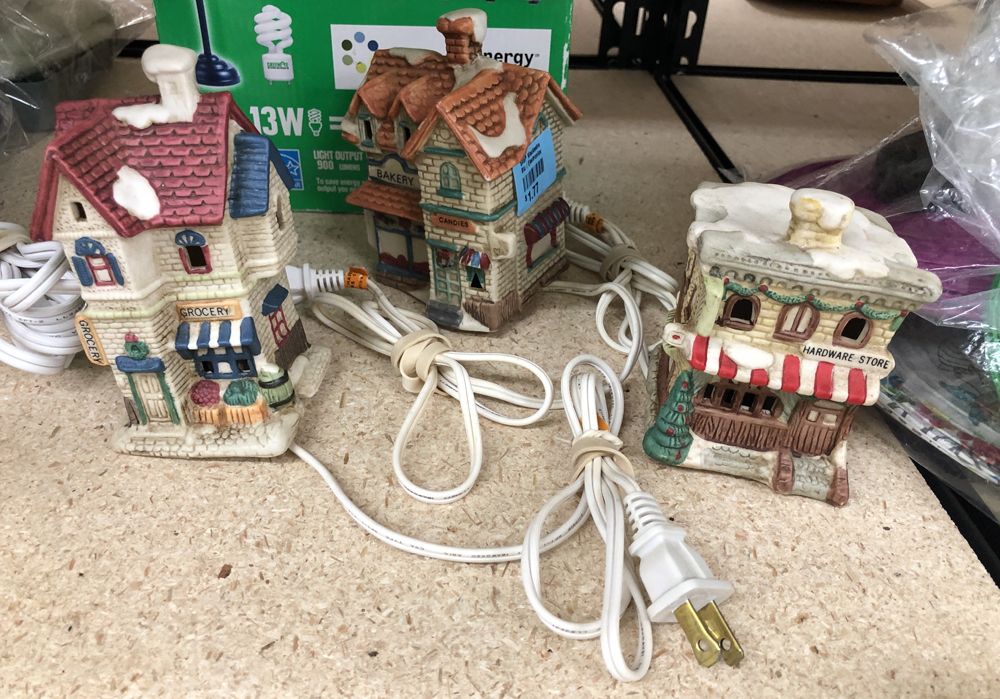 Christmas
My favorite thrift store has Christmas items for sale most of the year. If you enjoy Department 56, Lemax, or other brands of lighted buildings, this is the place to find them for a song.  Related accessory pieces (skating rink, wishing well, etc.) and figures are often for sale too.
In the December 2013 issue of Classic Toy Trains Kent Johnson wrote about using small Christmas trees as a backdrop for your layout. I've also heard of hobbyists using discarded artificial Christmas trees to make model trees. I found a flocked Christmas wreath that had promise.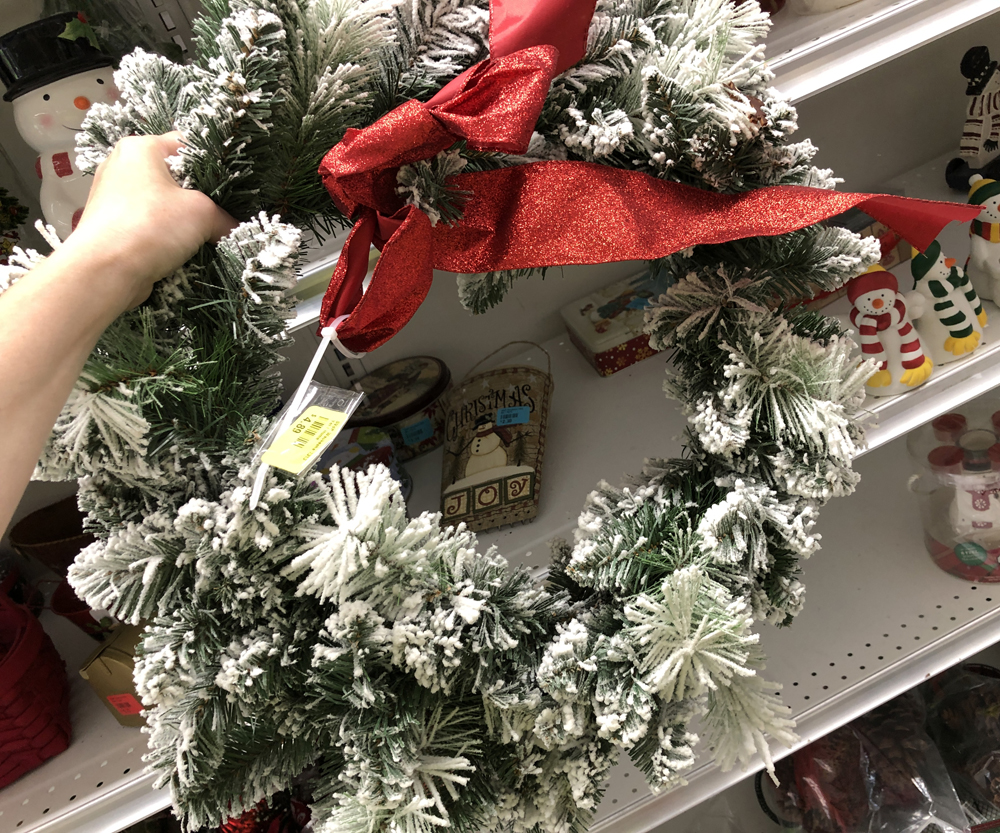 If you cut off a branch and shape a little with scissors, each wreath branch could become a snow-covered Christmas tree! If you vary the heights and widths, you could make a forest of trees quickly. Or you could create a Christmas tree lot on your layout, as shown in the November 2018 issue.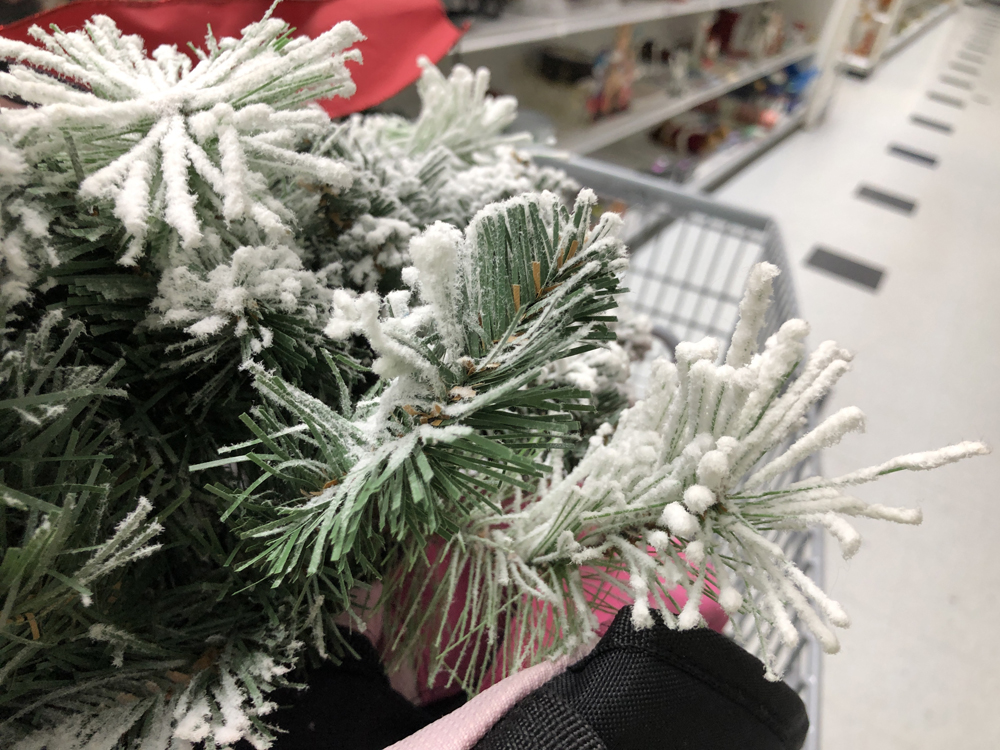 Don't forget to look for miniature Christmas lights. Gerry Leone from the "Off the Rails" video series likes to buy rope lighting to accent his HO scale layout. Watch a video he did about finding other Christmas clearances to find more ideas.