Lionel Santa Fe Alco diesel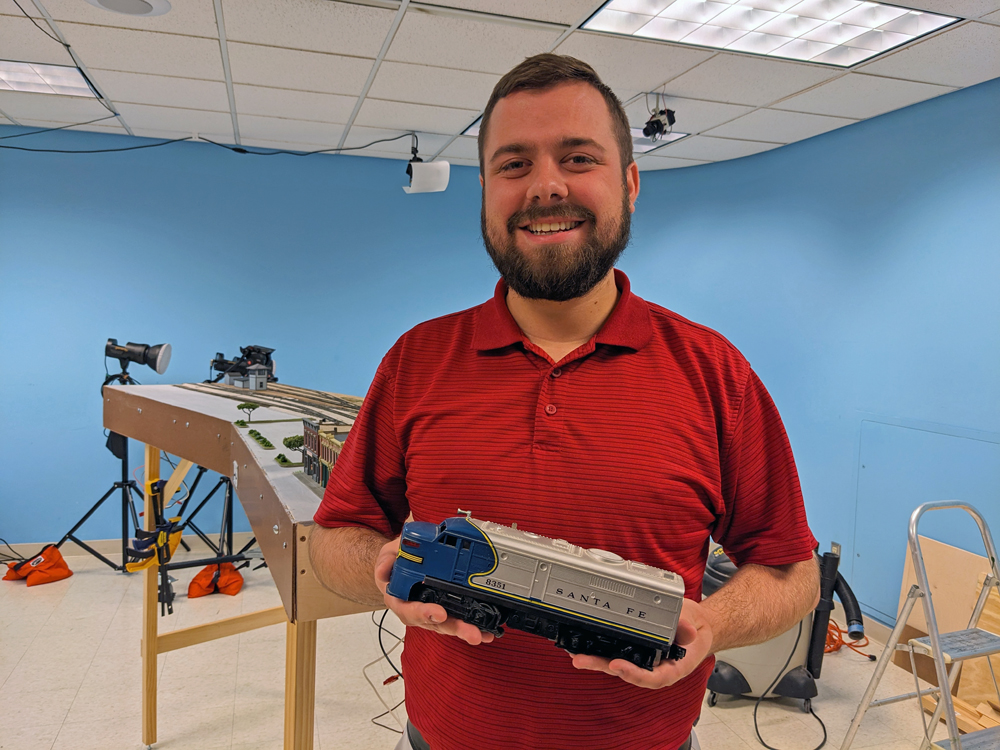 Q: What toy train locomotive means the most to you?
A: The locomotive that means the most to me is the Lionel Santa Fe Alco diesel. Yes, that's right, Lionel only called it an "Alco diesel" with no designation of Alco model. It's decorated in the attractive Santa Fe "Bluebonnet" blue, silver, and yellow paint scheme. Originally introduced in Lionel's 1973 catalog, the locomotive was only offered in a set. Lionel set No. 6-1383, the Santa Fe Freight, featured the diesel, a Canadian National hopper, Republic Steel gondola with canisters, Penn Central operating log dump car, and Santa Fe work caboose. Eight curved and six straight pieces of O-27 track created a 36" x 45" oval, and a 25-watt transformer powered the set. This set was only cataloged for two years, eventually being replaced with the Santa Fe Double Diesel set No. 6-1489 in 1976.
Lionel's Santa Fe Alco diesel featured Lionel's famed Pullmor motor and an operating headlight. The open-frame AC motor was directionally controlled by a manual switch on top of the locomotive. Almost all of the details are molded into the shell with a separately-applied horn. Even after 50 years, the paint is nearly all there, with a few chips here and there. It doesn't have the best slow speed control, it can't haul super long trains, and it has basic paint and details. However, it's a reliable and bulletproof runner.
Q: How did you acquire it?
A: This locomotive was originally my grandfather's. To my knowledge he never had the set that accompanied the locomotive. When I turned 2 years old, he gave me the locomotive, a few cars, a loop of track, and a transformer. This was my very first real model train and the beginning of my involvement in this wonderful hobby.
Q: What makes it special?
A: As I imagine is the case for many other hobbyists, this was my first locomotive, and that's a big part of why it's so special to me. This was my first "big boy train" and a big introduction to the hobby. My parents were never big into trains, so it was that connection that I shared with my grandfather that was so special. Once I received the locomotive and track, I could always be found running my train on a table in the basement. I continued to receive O gauge locomotives, rolling stock, track, and accessories from him, my parents, and other relatives. Eventually, I had an O gauge layout as large as 8' x 12'. Then, when I was older, I jumped into HO scale and recently N scale. However, this locomotive has always been the beginning of my passion and the foundation of a strong relationship between my grandfather and I.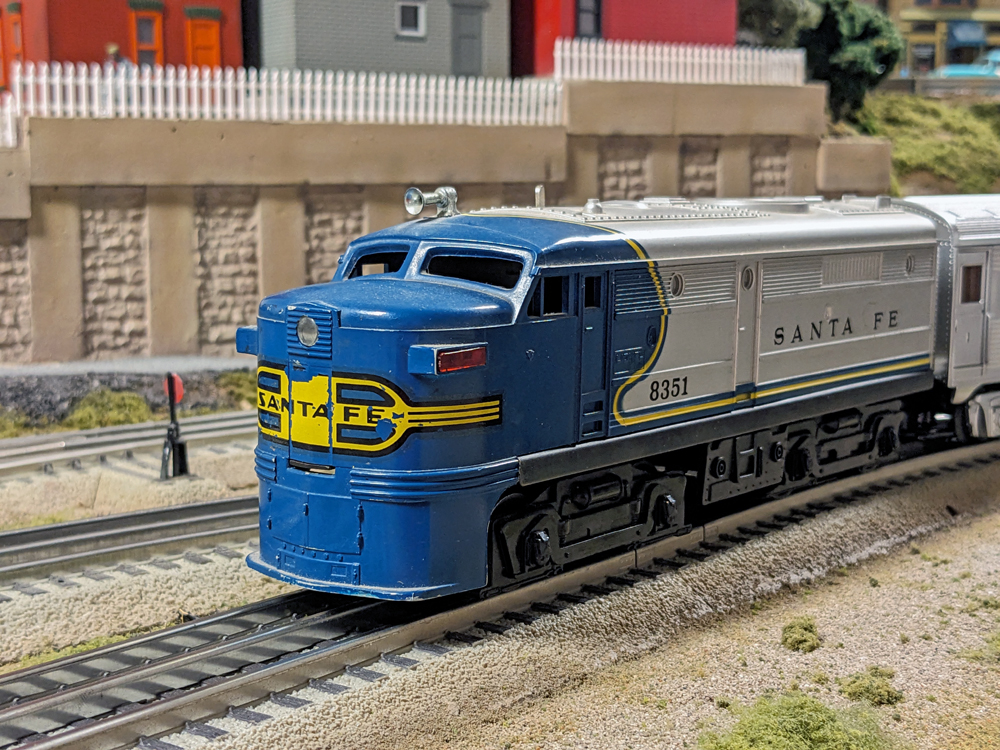 Like this series? Read more.
Roger Carp www.trains.com/ctt/how-to/timeless-classics/locomotives-we-love-lionel-no-2065-steam-engine/
Chris Montagna www.trains.com/ctt/how-to/timeless-classics/locomotives-we-love-lionel-vision-line-big-boy/
Peter Riddle www.trains.com/ctt/how-to/timeless-classics/locomotives-we-love-lionel-no-1656-0-4-0-steam-engine/