Roger Carp is Senior Editor of Classic Toy Trains and the author of numerous books about the toy train collecting hobby.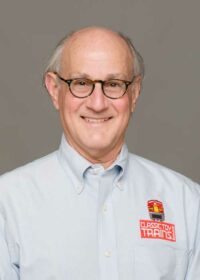 What toy train locomotive means the most to you?
My favorite toy train locomotive is the Lionel No. 2065 steam engine. This small Hudson isn't the biggest, heaviest, or most expensive, but everything desirable was on it. The engine had Magne-Traction, a smoke mechanism, an operating headlight, and a three-position reverse unit. The black-painted die-cast metal body shell boasted an ornamental bell and whistle, wire handrails, lots of driving hardware, and a trailing truck with plastic side frames.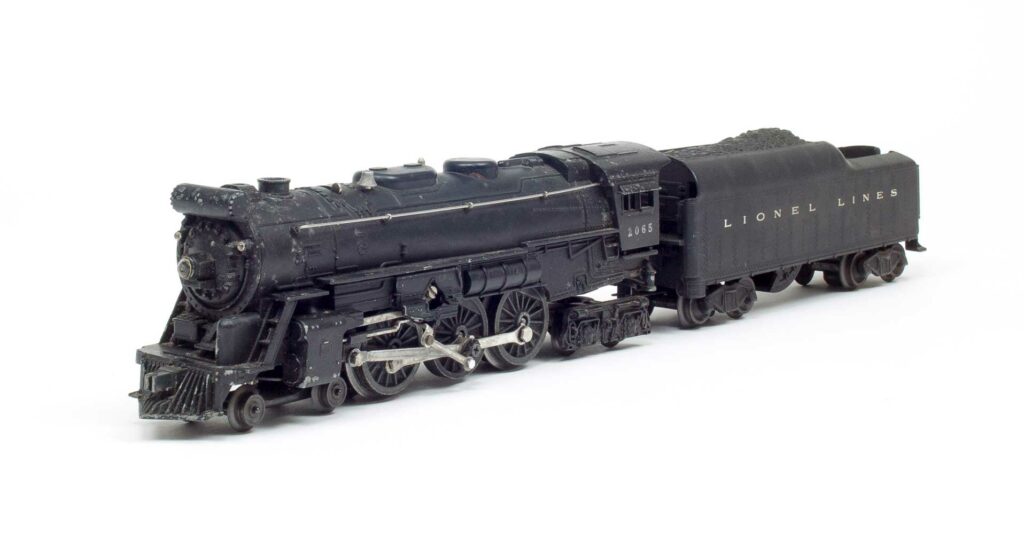 Lionel partnered the Santa Fe-inspired 2065 with a whistle tender. The No. 2046W streamlined model came first; my engine came with the No. 6026W square type. The combination measured 19½ inches long.
My big black locomotive had, as I counted them, a total of 14 wheels. The arrangement, as I would learn many years later, consisted of four small ones in front, followed by six big drivers, with another four little ones under the cab.
Learn what other Lionel engines were popular in the 1950s and beyond.
How did you acquire it?
On the evening of Chanukah in 1956, after lighting the first candle on our family menorah, I discovered a large, beautifully wrapped package. Told gently by my mother and father to open it, I quickly did so, revealing a Lionel No. 710 O-27 freight set. Leading the way was the 2065 steam engine.
What makes is special?
I chose it because it's the first Lionel train I ever saw and had the pleasure of playing with for many great years.
As a little boy growing up in Los Angeles in the 1950s, I discovered toy electric trains by watching American Flyer sets demonstrate their prowess each weekday evening on "Cartoon Express," a popular show for kids hosted by Engineer Bill Stulla. The S gauge trains fascinated me, but I had absolutely no idea they could be purchased by just about anybody to operate at home. In my 5-year-old mind, they were magical things, as distant from me as the beans Jack planted to grow a beanstalk reaching to the heavens above where giants roamed!
I treasured the 2065 and the 710 set. I've managed to save them as my favorites ever since. The locomotive wasn't the jewel of Lionel's roster, but it still beats all the competition for me!
Read why the No. 2065 means a lot to another hobbyist.