You can use old transformers with modern O and S gauge locomotives and keep the former from gathering dust under the bed.
Many of us still have A.C. power packs from Lionel, American Flyer, and other manufacturers. They are still viable for good reason: durability and plenty of wattage. In addition to supplying juice to the track, they can frequently be used to power accessories, too.
Find out even more about using command control with your O and S gauge trains. 
Old transformers, modern locomotives
New to command control? Here it is in a nutshell: transformers supply electricity to the track in a constant state; the systems tell the trains what to do with that power.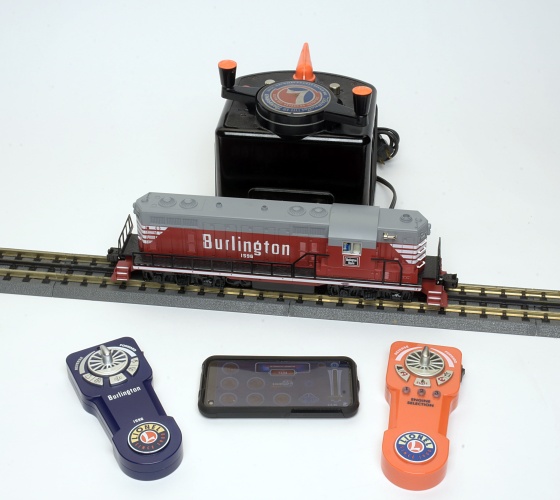 Many of today's engines contain circuit boards controlling an array of functions including motors, lighting, sound, and more. They are typically run with control systems from Lionel (Train Master Command Control, LionChief, Legacy) and MTH Trains (Digital Command System). Power for those generally comes from modern transformers, but the old A.C. standbys work just as well as long as they can provide a constant 18V.
Modern Lionel sets come with LionChief-equipped locomotives. These have a "wall wart" transformer and a dedicated hand-held remote. The small transformer is enough to run one train on a small oval of track like the one in the outfit.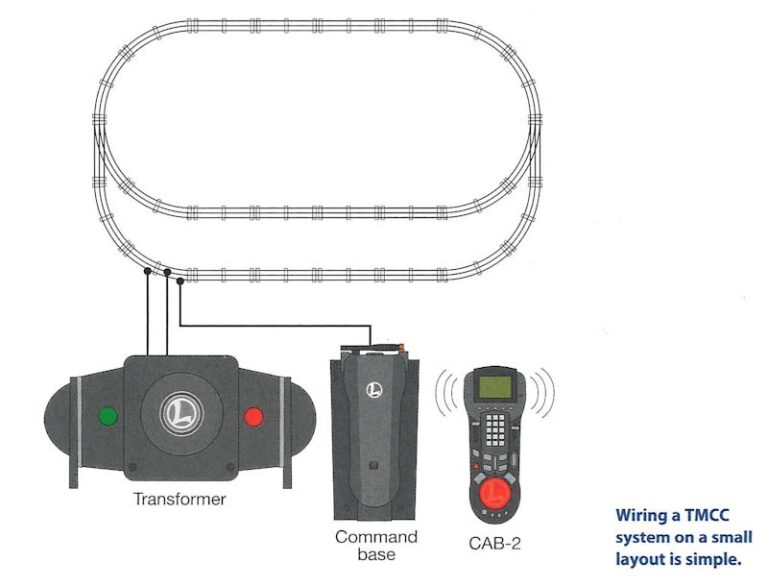 If the locomotives are equipped with Bluetooth, they can be controlled with the LionChief App on a smart device like a phone or tablet. The Lionel Universal LC/LC+ Remote also works with these engines and can provide a hotspot for Bluetooth control.
Dual-powered
Locomotives equipped with Lionel's TMCC/Legacy/LionChief/FlyerChief and MTH's DCS are also designed to operate using conventional transformers. However, they will do so with a limited feature set. Digital controllers are needed to activate additional features like special sound effects and coupler activation. Also, you won't be able to take advantage of independent control of multiple engines on the same track without a digital controller.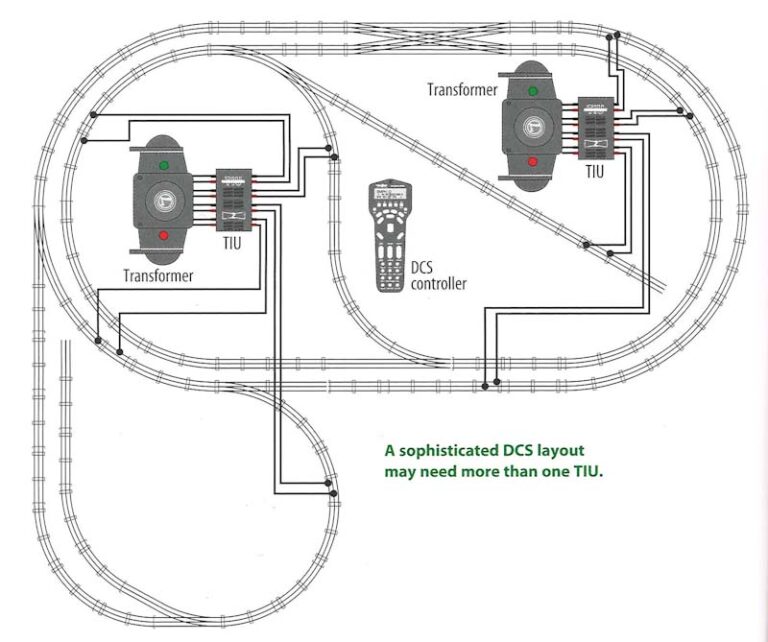 The older transformers can be used instead of the wall-wart with sets. Adapters are available with bare wires on one end to connect to transformer terminals, and a connector on the other to mate with a FasTrack power section. Or you can attach spade connectors underneath FasTrack sections.
More information on wiring your toy train layout.
A few more notes
To protect sensitive electronics, many operators install 7-10A fast-blow fuses between the older transformers and the digital control systems. While traditional transformers are often equipped with circuit breakers, they might not trip in time to avoid component damage.
Lionel modern ZW-L and MTH Z-4000 transformers are equipped with circuitry that eliminates the need for this extra protection.
As you add track, accessories, locomotives, and passenger cars, you will need more power. You can add more vintage transformers; just make sure they are phased properly.
To run strictly conventional locomotives like postwar models, just use the transformer and don't turn the command control on.