One of the most frequent questions Classic Toy Trains readers ask is, "What are my trains worth?" It's hard to get an accurate answer. There are some key points to consider:
Demand
Toy trains' increase in value depends on:
• Are the cars well known throughout the hobby and therefore attractive to potential purchasers?
• Will they be considered aesthetically appealing, even if they don't represent real railroads?
• Will future collectors believe that they will continue to increase in value?
In short, will a toy train's demand be there when the owner decides to sell? It's a gamble. There's no guarantee that future generations will have the same tastes and train collecting priorities.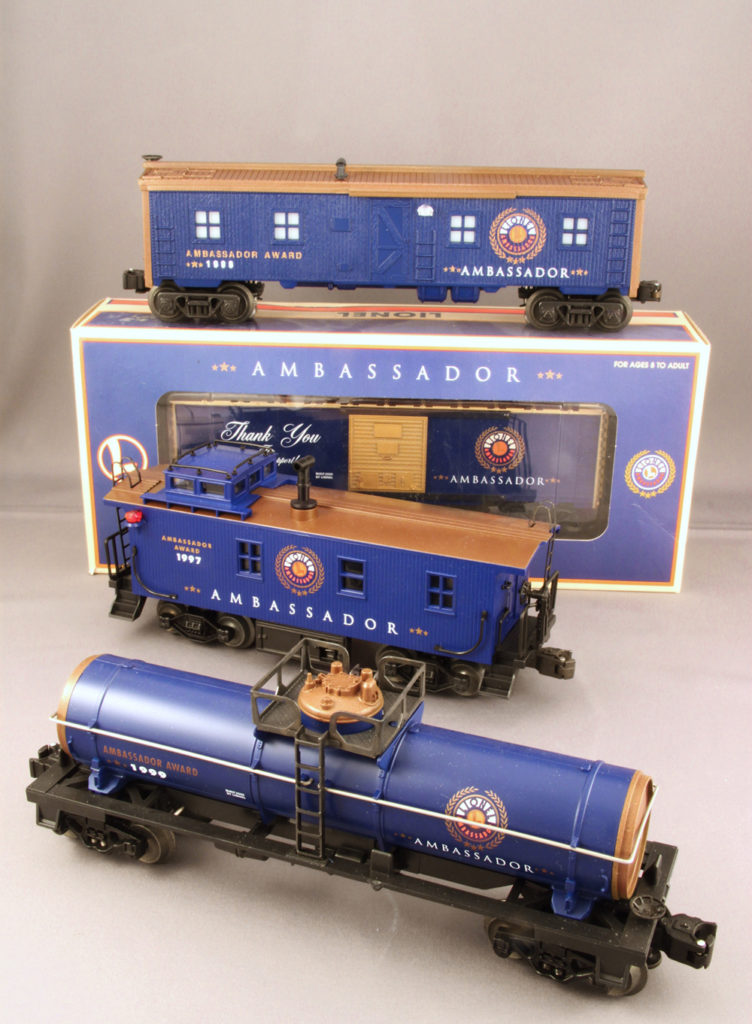 Condition
Because so many older trains show the effects of hard use, collectors assign great importance to condition. Mint examples still in their original boxes are the most highly prized.
Contemporary trains are often put away unopened in hope they'll appreciate in value, but because of this it's possible that supply will be greater than demand.
Older toys, especially those made before World War II, were rarely preserved for investment purposes. Those few that have survived in like-new condition owe it mostly to chance.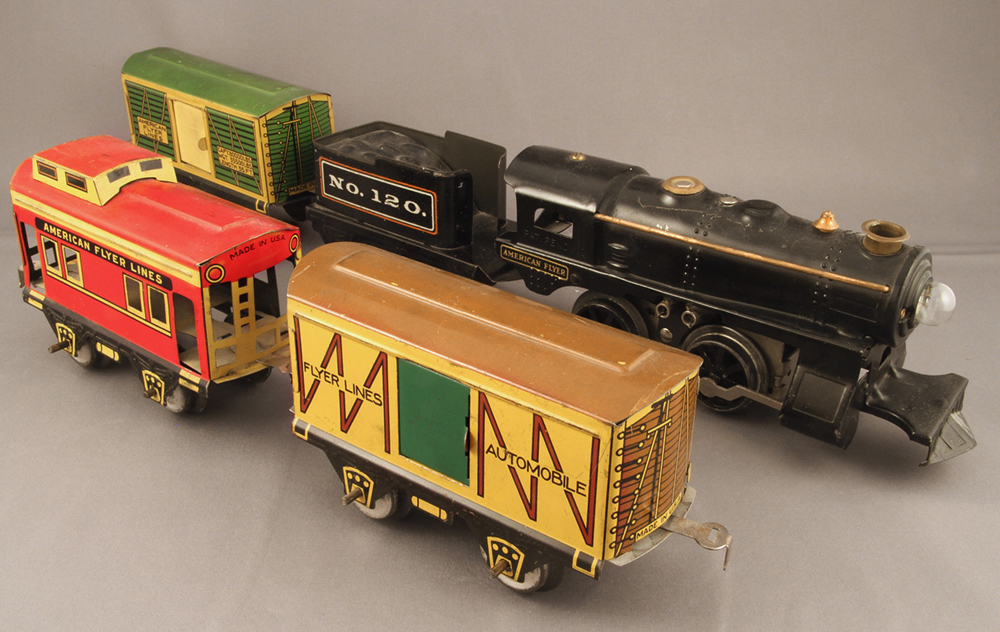 Availability of reproductions
A few companies, most notably Lionel and MTH, have marketed reproductions of older toy train models. While a modern reproduction is unlikely command the same price as a well-preserved original, the existence of reproductions lessens demand. Some enthusiasts resent these clones, fearing they somehow cheapen one's collection.
Rarity
Certain observers believe O- and standard-gauge versions of the Lionel Blue Comet sets of the 1930s are rare. They aren't, but they were expensive and handled more carefully than the average Depression-era toy train set. Excellent examples surface regularly yet they continue to command high prices despite the number of reproductions on the market.
Lack of demand can drop the worth of very uncommon trains. The American Flyer cast-aluminum Aeolus locomotive of 1935 was unattractive and unpopular and therefore is scarce today. American Flyer's No. 574 0-8-0 steam switch engine from 1941 is also rare as its poor design resulted in bad operation.
Neither of these locomotives can command the same price as a Lionel no. 400E Blue Comet engine, even a less than perfect condition Blue Comet. Remember: Rarity, by itself, is no guarantee of value.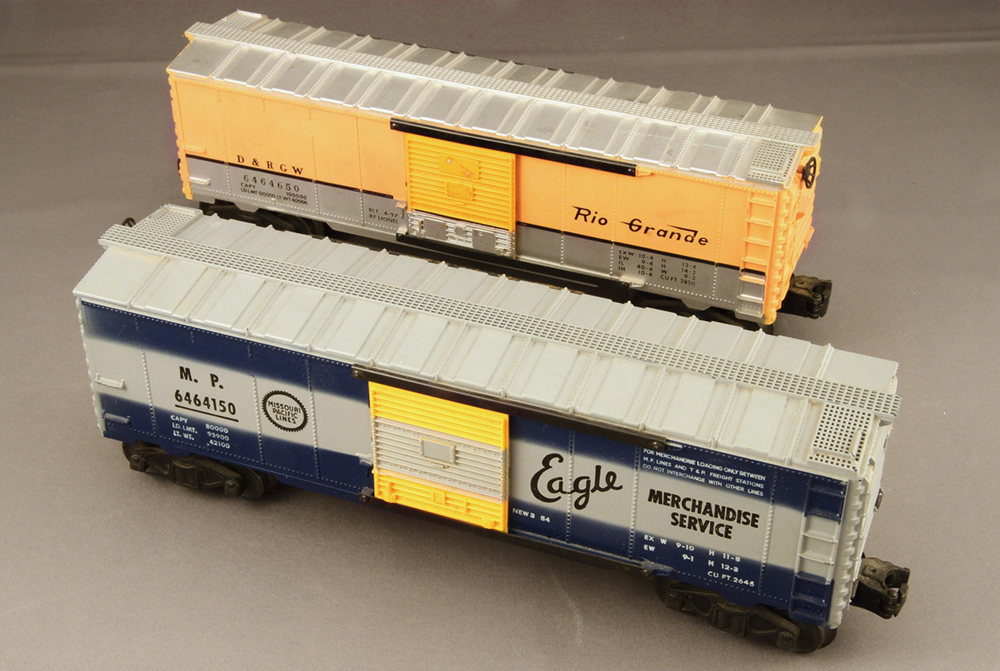 Price guides
These pocket-sized volumes exert a definite influence upon the perceived values of toy trains. A high price assigned to any collectible, such as the popular Lionel No. 6464-series boxcars.
This isn't necessarily a bad thing, but collectors should be aware trends in train collecting can change. Items that appear to have substantial investment potential one year may drop in value the next.
Get the latest Lionel Pocket Price Guide and American Flyer Pocket Price Guide at the Kalmbach Hobby Store.
Aesthetic value
Disproportionately high prices are paid for the various postwar examples of one of Lionel's most popular locomotives, the Santa Fe F3 diesels, despite the fact many thousands exist and reproductions
abound. However, in general, the attractiveness of a toy train is not as important as the other factors listed when predicting long-term investment potential.