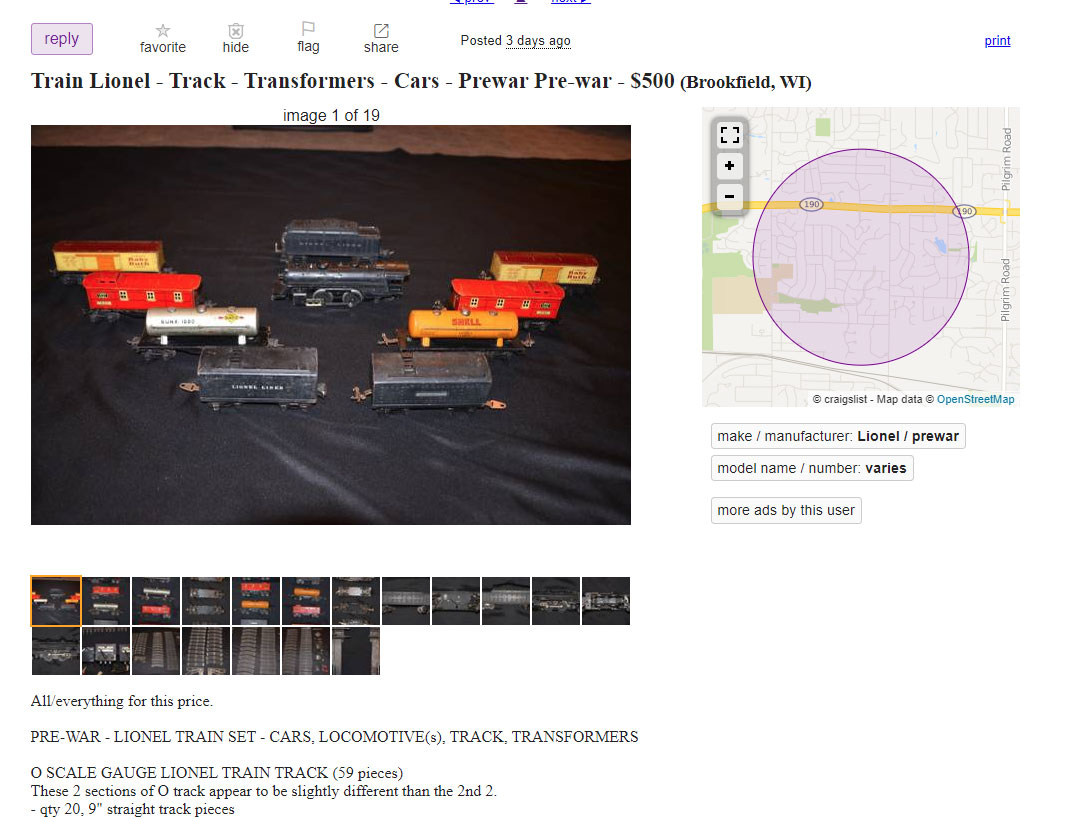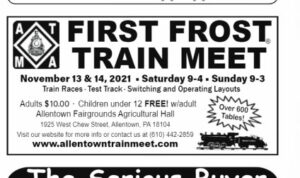 Where can I sell my trains?
How to sell toy trains might be one of the most-asked questions we get at Classic Toy Trains. I first refer people who want to know how to sell Lionel, MTH, Marx, and American Flyer trains to the advertisers in Classic Toy Trains and even Model Railroader. There are several that purchase and consign collections. Here are some ideas about liquidating a collection.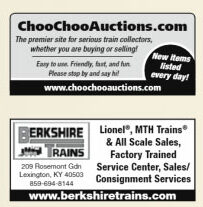 Give away toy trains
If you know of a family member, friend, or organization/club that would like your trains and give them a good home, it's the easiest way to pass on toy trains, perhaps from a loved one who has passed on.
Selling toy trains through hobby stores
Some hobby shops, like Berkshire Trains deal in consignments and purchases of collections and might be willing buyers for what you have. In the United Kingdom, Hattons and its train-buying website could be a solid option. At any rate, dealers are usually plugged in to the area toy train scene and might be able to refer you to a buyer.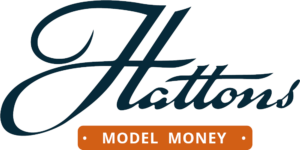 Sell toy trains locally
If you're up for it, there are still many local model railroad swap meets where you can find willing buyers. Or, use digital venues like Craigslist, Kijiji (in Canada), and Facebook Marketplace to list items for sale. This typically works better for smaller collections.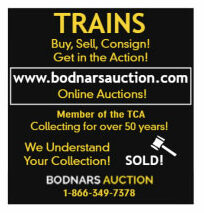 Selling toy trains through antique and estate auctioneers
These businesses, such as ChooChooAuctions.com and Bodnars Auction exist in most cities and rural areas, so there's a good chance there's at least one near you no matter where you live. The good news is many are familiar with collectible toy trains and their value.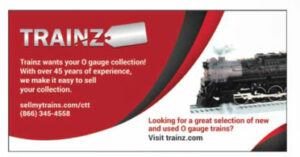 Train-specific auction companies
Companies like Trainz like to deal with valuable and large collections; several advertise in CTT. They generally deal in all train scales, too, so if that's a challenge this might be a place to look.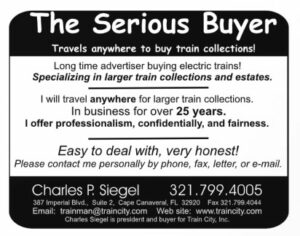 Selling  through collector dealers
Collector dealers buy and sell used trains and are interested in valuable or large collections. Examples are Charles P. Siegel and Texas Trains & Diecast. Often they are seeking certain pieces for collectors.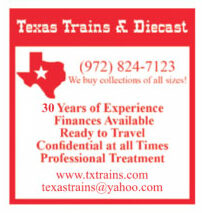 Selling through eBay
eBay, the massive international online auction and sale posting site broadens your reach to buyers worldwide if you desire. Might fetch the best price but you also have to account for packaging materials and shipping/handling.
The time might be now
There's an old joke among collectors: "Lord, please don't let my significant other sell my things for what he or she thinks I paid for them." Only you know the real value of the items.
Remember, at a minimum, it never hurts to take stock of what you have, document it, and give away or sell items you no longer have interest in. Those close to you will thank you later!