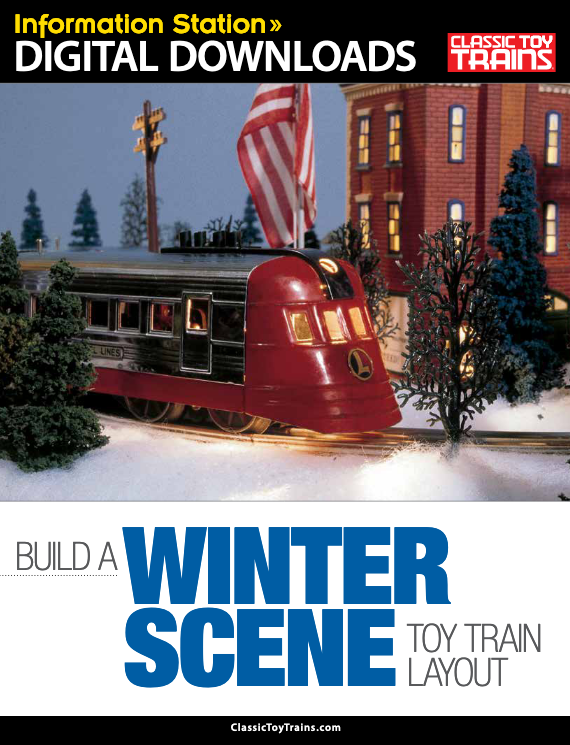 Sign up for this free digital download to master all the steps it takes to build the perfect winter scene toy train layout. Learn how to build a basic train table, design a layout, and add a temporary touch of winter to your toy train layout!
Get Your FREE PDF Download
Enter your email for access to Build a Winter Scene.
By entering your email you will receive newsletters, special offers, and more from the Trains.com family of brands. View our privacy policy.