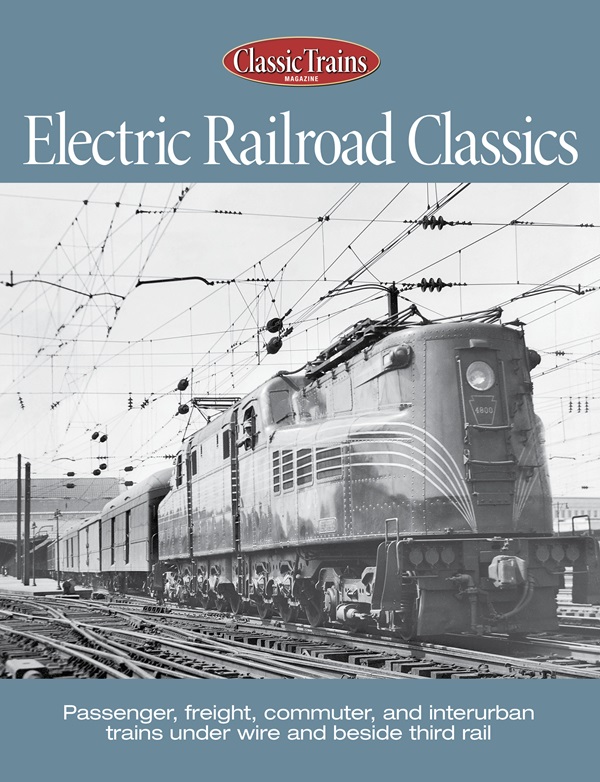 The electrification of U.S. railroads has long been a vision for the future that's never reached its full potential.
From 18th century technology development, to early 20th century progress on major electric traction projects, the United States was a world leader in railroad electrification. But electrification expansion projects were halted during World War II and, despite plenty of postwar optimism, electrification didn't advance at the pace many had hoped it would.
In this free, 30-page download, learn about the history of railroad electrification in the United States: the progress, the projects and the world events that helped shape — and not shape — electric railroads today. This download also includes rail fans' personal love for and experiences with famed electric commuter cars and locomotives, as well as an in-depth look at the designer behind the Pennsylvania Railroad's GG1 locomotive.
Articles included in this free download are:
Electrics in the Diesel Age
Long Island's lovable double deckers
Donald Dohner: The man who designed 'Rivets'
Remembering the 800s
Get Your FREE PDF Download
Enter your email for access to Electric Railroads.
By entering your email you will receive newsletters, special offers, and more from the Trains.com family of brands. View our privacy policy.