Western Pacific Italian Red Bean salad is a quick and easy side dish to share at any event. It's best made the night before, so the beans can marinate for the most flavor.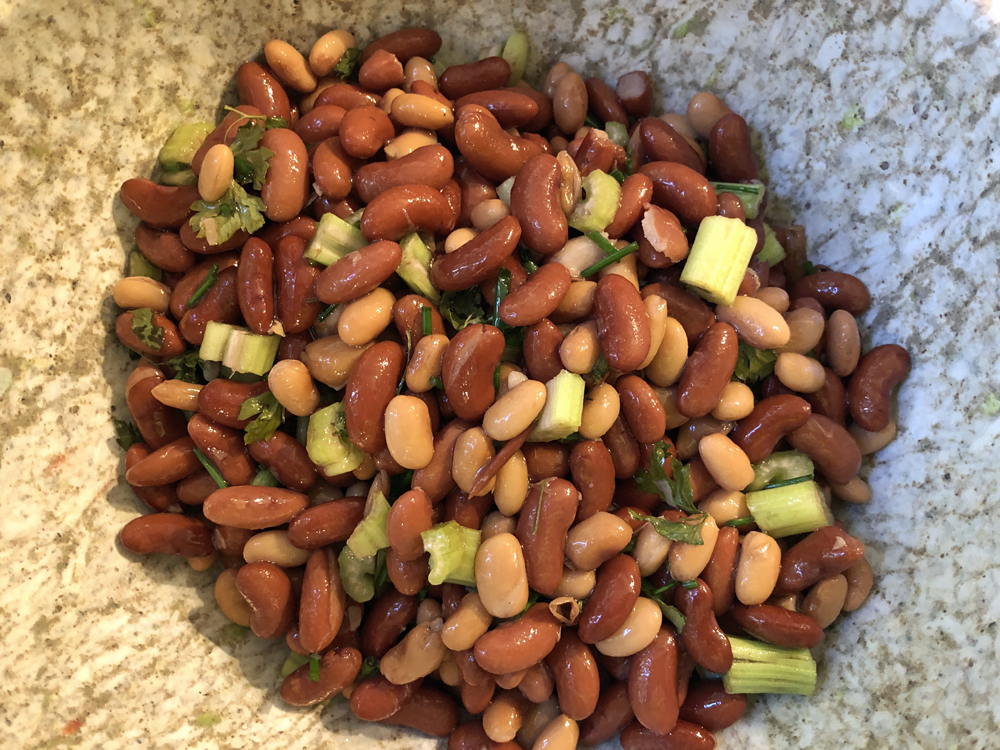 This recipe is easily adaptable based on your preferences and what may be on hand in your fridge. The published recipe didn't include celery but I added some for a bit of crunch. You may omit the celery or replace it with shredded carrots, olives, small cubes of provolone cheese, or whatever your heart may desire!
Italian Red Bean salad
As adapted from Dinner in the Diner
1 can light kidney beans
1 can pinto beans
½ c. celery, chopped
1 T. chopped fresh chives
1 T. chopped fresh parsley
1 t. minced garlic
1/3 c. red wine vinegar
½ c. olive oil
¼ t. salt
Open both cans of beans. Drain and rinse the beans in cold water. Put into a large bowl. Add the chopped celery and set aside. In another bowl, add the chives, garlic, vinegar, olive oil, and salt. Whisk together and pour over bean mixture. Chill and let marinate at least 4 hours or overnight before serving. Sprinkle with parsley just before serving.
Tips
Add red pepper flakes to add some heat to this salad.
Add shredded carrot or olives for flavor and variety.
This is great when made the night before to let the flavors fully marinate.
Interested in other recipes? See my adaptations for Hot Water Gingerbread Muffins and Banana Nut Bread.