Hot Water Gingerbread Muffins
Classic Trains Editor Brian Schmidt loaned me some old railroad cookbooks recently, and the recipe for "Hot Water Gingerbread" caught my eye. According to the book, this dessert was a favorite on the Sunset Limited in the 1950s and 60s. How would it taste today? With a few tweaks, I made the recipe and shared it with my coworkers.
To my delight, everyone loved them! I'm sharing my version here. They would be perfect for serving during a slide show, movie night, or a meetup with friends.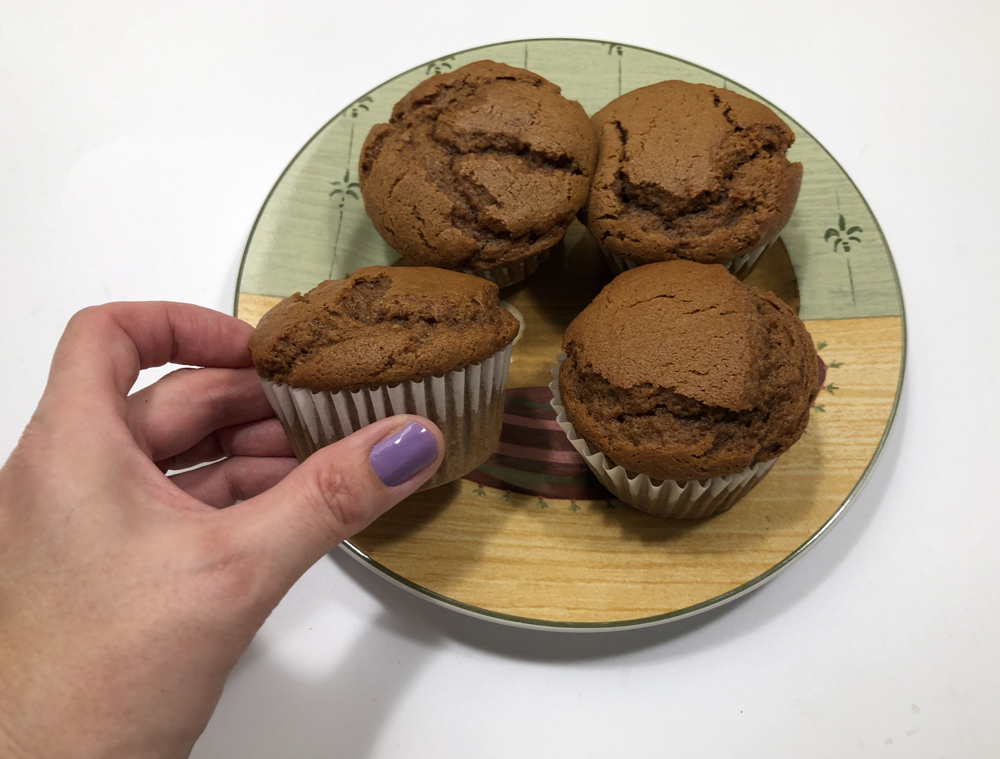 Hot Water Gingerbread Muffins
Adapted from the book Dinner is Served: Fine Dining on the Southern Pacific
¼ c. shortening
½ c. brown sugar
1 egg
2/3 c. molasses
2 ¼ c. flour
2 t. baking powder
½ t. baking soda
½ t. salt
1 t. ginger
1 t. cinnamon
¼ t. nutmeg
½ c. boiling water
Using a mixer, cream together shortening and sugar. Add egg and molasses; beat well. Mix together dry ingredients and add to the wet mixture. After blending, add the boiling water and mix well. Pour into muffin tins. Bake in a 350 oven for 20 minutes. Best served warm. Makes about 12 muffins.
Baking tips:
• As you add the boiling water, the mixture will be runny. Mix well and it will firm up a bit.
• Fill the muffin tin no more than 2/3 full, as they will rise during baking.
• You can choose to pour this into a bread pan or smaller cake pan, but you may need to increase the baking time.
• This recipe is easily doubled. You'll want to make extras to have on hand; your guests will love them!