The Morrison-Knudsen MK5000C was but a footnote to 1990s locomotive history.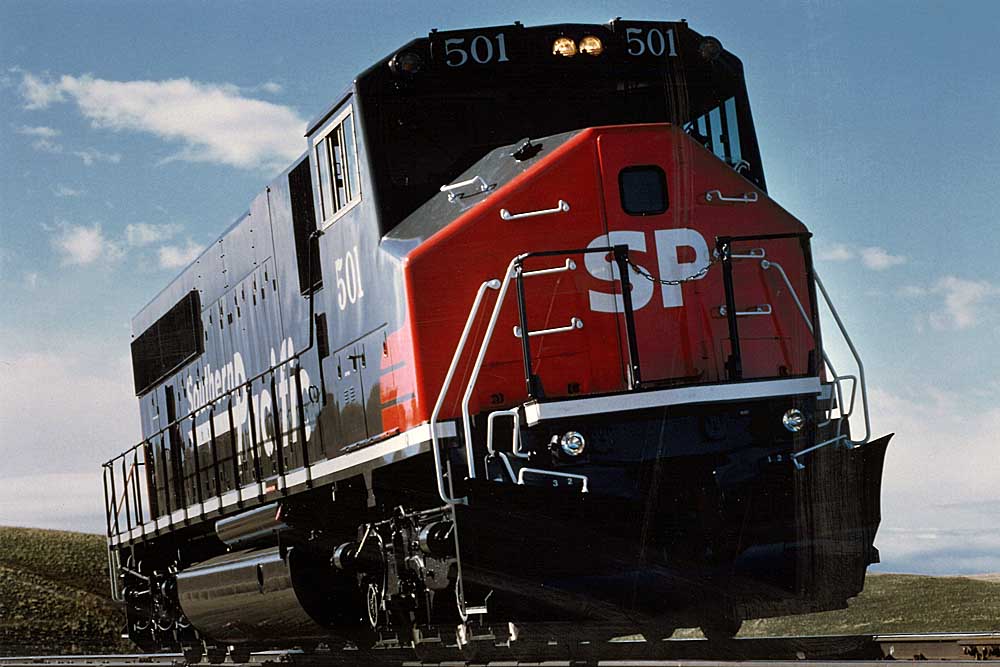 It kind of resembled an EMD six-axle road switcher. Or maybe a GE/Wabtec unit. But the cab didn't quite seem to fit either one. It looked brutish, well-defined, powerful, and ready to pull as many cars as you could couple to it. It was all those — when everything worked the way it was supposed to. The design shook up the other locomotive builders to such a degree that they rushed to their respective engineering departments with orders to design and produce competing models.
This is the Morrison-Knudsen MK5000C, a 5,000 hp, 12-cylinder, D.C.-traction monster with a Caterpillar 3612 prime mover mated to a Kato series 16P12 main alternator stuffed in its carbody. In the 1990s, it was more powerful than anything the other builders were offering, and it was loaded with features including advanced microprocessor controls, and sophisticated wheel adhesion trucks. All of this gave it enough technological credibility to grace the cover of the December 1994 issue of Popular Mechanics magazine.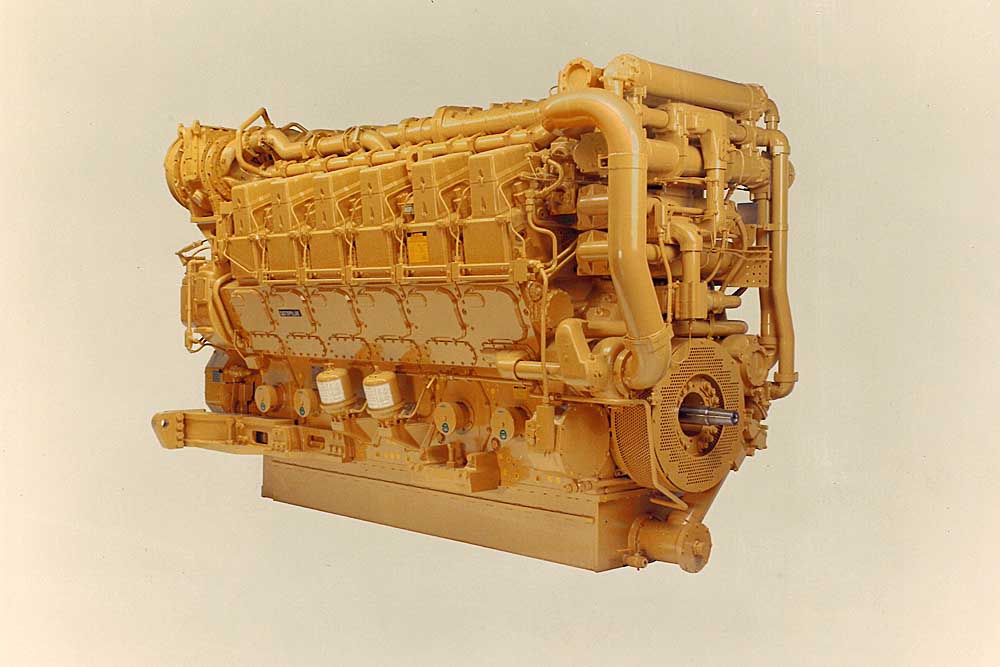 So, what happened?
Of the six Morrison-Knudsen MK5000C units that were built, three were decked out in scarlet and gray and leased to Southern Pacific; the remainder were painted in standard MK demonstrator colors. But, and this is something each locomotive builder encounters, they had the usual problems of newly designed units in that they had yet to have their teething problems fully smoothed out. For lack of a better term, they were filled with mechanical and electrical bugs. According to MK engineers I spoke with at the time, components that should have had no problem talking to each other sometimes failed to do so. Don't think this is peculiar to MK — almost every builder has suffered from it.
SP promptly put its units into the motive power road fleet, and typical of its management, wrung everything they could out of them. Ultimately, the railroad was unimpressed. Looking for a new generation power to replace its aging fleets of mid-century units, the railroad instead signed on the dotted line for a fleet of newly minted GEs and EMDs.
Union Pacific tried out the other three and came to the same conclusion. Even if they had better reliability and compatibility with the existing roster, it would have meant stocking yet another parts depot unique to the new builder. Failing to land the orders it was hoping for, MK left the locomotive business.
MK found a buyer for the MK5000C fleet in Utah Railway, which had the Cat powered units upgraded, but that had little effect on their reliability. While the internals were unwanted, the frames and carbodies still had use. Ultimately rebuilt and re-engined by MK with secondhand EMD 645-type engines and rebranded MK50-3s, they went back to work on the Utah hauling coal trains over Soldier Summit with much greater success.
After the purchase of Utah Railway by Genesee & Wyoming in 2002 and a major reduction of coal traffic, G&W reassigned the MK50-3 fleet to its Kyle Railroad operating in Kansas and Colorado where four of the six remain in daily service.
As an aside, it was not just the Morrison-Knudsen MK5000C that didn't achieve star status with the railroads. Competing EMDs and GEs were not best sellers, either.