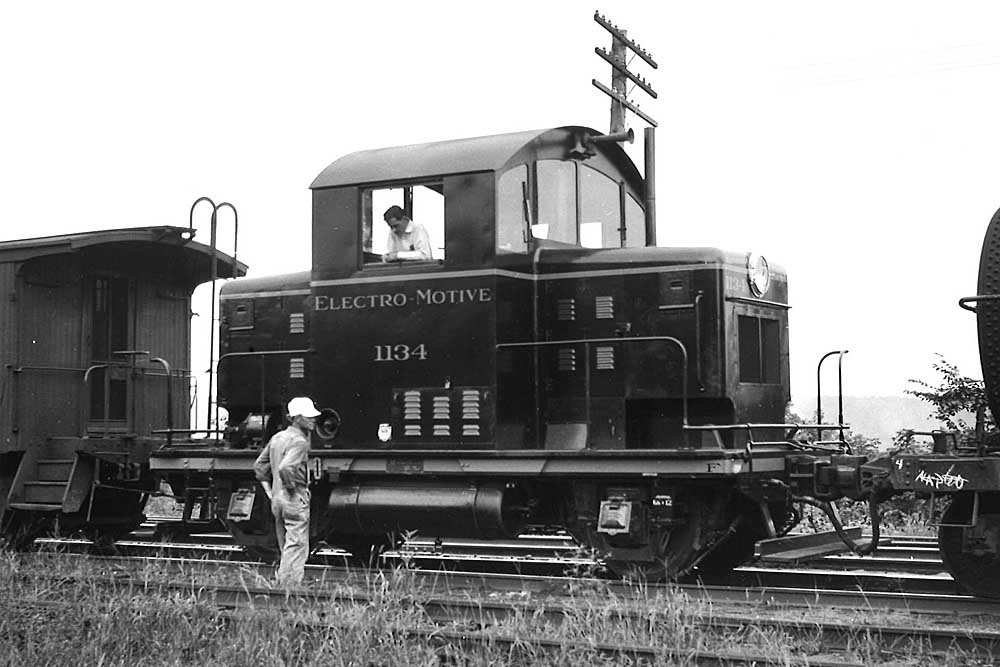 We all love the unusual — something that departs from our perceived norm. In railroading, it's an Alco showing up on an otherwise all-Electro-Motive locomotive roster, or perhaps a slight variation of a paint scheme that catches our eye.
Or it could be an EMD Model 40.
A total of 11 were built between 1940 and 1943, with nine pressed into military service. Two went straight to work in the locomotive builder's plants.
For a locomotive that was in EMD's catalog (and predecessor EMC before that) eight decades ago, the Model 40 still holds up as a curiosity. Made in an era when the builder was primarily producing streamlined FT diesels for Class I railroads, the diminutive two-axle product looks like an engineering afterthought created from a pile of spare parts.
In fact, its prime movers didn't even come from EMD. It was powered by a pair of General Motors' Detroit Diesel 6-71 two-stroke truck motors producing a combined 300 hp. Those were connected to D7 traction motors. A Westinghouse 14-EL air brake system provided stopping power.
The EMD Model 40's silhouette shows small hoods on each end sandwiching an overly-large-for-its-size cab that looks like an escapee from the EMD's four-axle switcher line.
While we might today find these units an anomaly in the workforce, at the time there was a great need for small internal-combustion locomotives. They did yeoman's work to support the war effort as plant switchers in industries tucked away in big cities with rail access only through tight curves and limited space. Any builder that could bolt a small prime mover to a frame was offering units and EMD was eager to join the fray that also included Atlas, Davenport, Plymouth, Vulcan, and others.
Constructed when ordered, the little guys are not identical. Three of them have thinner frames than the rest.
Exact information can be a little incomplete. Some Model 40s have left an excellent paper trail throughout their careers, including who they worked for, when they were bought and sold, and how they were maintained. Others have quietly disappeared into history.
Nine of the 11, or 81 percent of them still exist, with several still active.
EMD Model 40 case study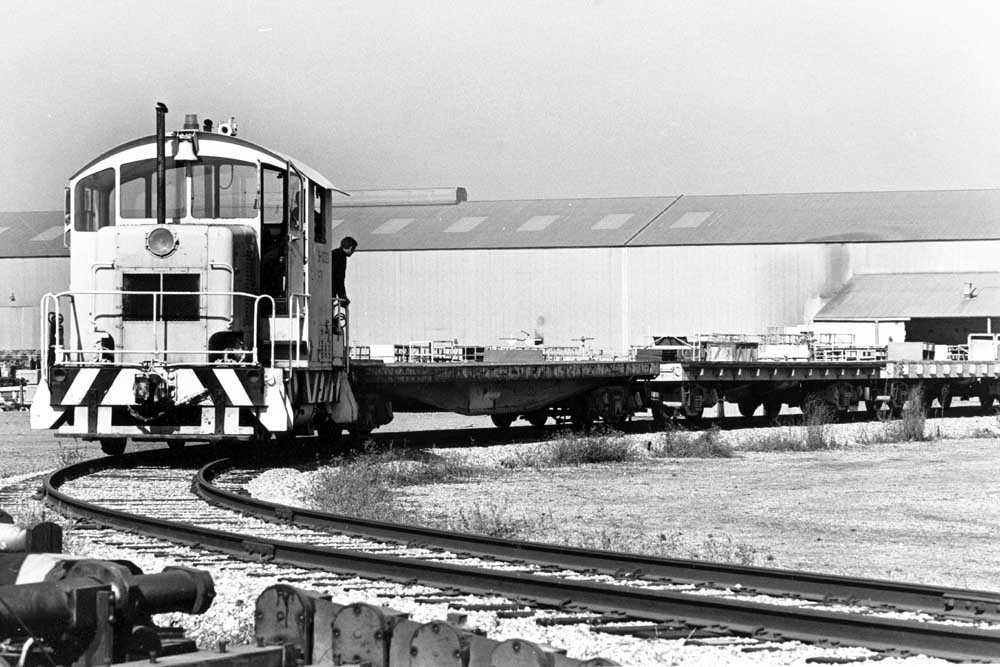 One EMD Model 40 that stands out is Travel Town No. 1, the Charley Atkins, built in 1942. The unit is affectionately named after The Los Angeles park's founder and was the first display locomotive at the museum to move under its own power since 1961.
Built for the U.S. Navy, its first assignment was moving coal and supplies at Torpedo Station Goat Island, R.I., which was responsible for torpedo construction.
According to Department of the Navy communiques, coal was brought to Goat Island by large barges from the main pier to buildings 114 and 52. The Model 40 pulled cars from the pier to an unloading tower and then to a power plant on the island.
Later, the unit was transferred to Naval Station North Island in San Diego. In 1962 it was declared redundant. Awaiting disposition, it gained another life when a surplus Navy GE 80-tonner at Port Hueneme, Calif., slated to be transferred to Douglas Aircraft Co.'s Naval Weapons Industrial Reserve Plant in Torrance, Calif., was deemed unsuitable for the assignment. The Model 40 was offered and accepted as a substitute.
The little unit worked sporadically in the LA suburb until it was donated to the City of Los Angeles Department of Recreation and Parks on March 11, 1988, by successor McDonnell Douglas. At Travel Town, it has been spiffed up and repainted, briefly enjoying an active life shuttling a short train of a couple of former Southern Pacific cabooses inside the park. Still operable, today it's on static display.