The EMD BL20-2 locomotive had to be an engineer's brainchild to improve the company's share of the locomotive market. Just look at the concept. It was brilliant.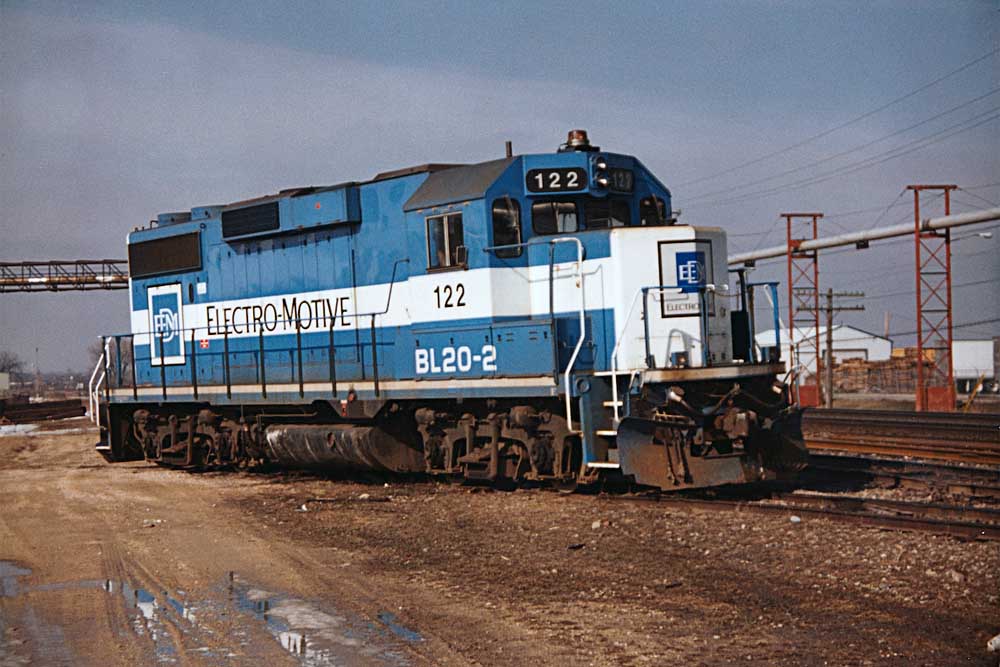 Perceived as a win-win for both the manufacturer and railroad, EMD would remanufacture older, high-mileage GP9s with new guts at a cost far less than paying full price for the latest model in the catalog. The railroad would give a well-used unit and in exchange get a new one using numerous reusable parts which had been completely rebuilt to new standards with upgraded parts. This kept the railroad loyal to the builder, and the mechanics wouldn't have to learn a whole new locomotive.
In the case of the EMD BL20-2 locomotive it would be a thorough rebuilding and upgrading reusing the original frame, trucks, fuel tank, and traction motors. The original 567 prime mover would also be upgraded with power assemblies from the later 645 design and horsepower would be pushed from 1,750 hp to 2,000 hp.
For EMD, the frosting on the cake is that it would continue with the BL model line of the 1940s, which was designed to be a maid-of-all-work unit capable of almost any task the railroad could assign it.
In hindsight, maybe that moniker was a bad choice. The original BL2 numbered only about five dozen units and was met with a yawn from the railroads. The BL20-2 did worse: only three demonstrators, 120-122, based on a trio of traded-back-to-the-builder GP9s, were produced. They eventually became lease units. At last look, all three would wind up on Genesee & Wyoming's San Joaquin Valley Railroad as its 2120-2122.
The obvious question is what happened? In retrospect, it probably wasn't the fault of the design, but rather it was introduced at a time when the builders were dealing with a glut of locomotives already in service, many of which were badly underutilized. That, and the trend away from four-axle units in road service in favor of six-axle models also limited the number of potential buyers.
That the units are still active today is a testament to how solid the EMD BL20-2 locomotive design is. You just must travel to the San Joaquin Valley in California to see them!