The Bombardier HR616 locomotive sold just 20 copies to one railroad, qualifying it as a Diesel That Didn't.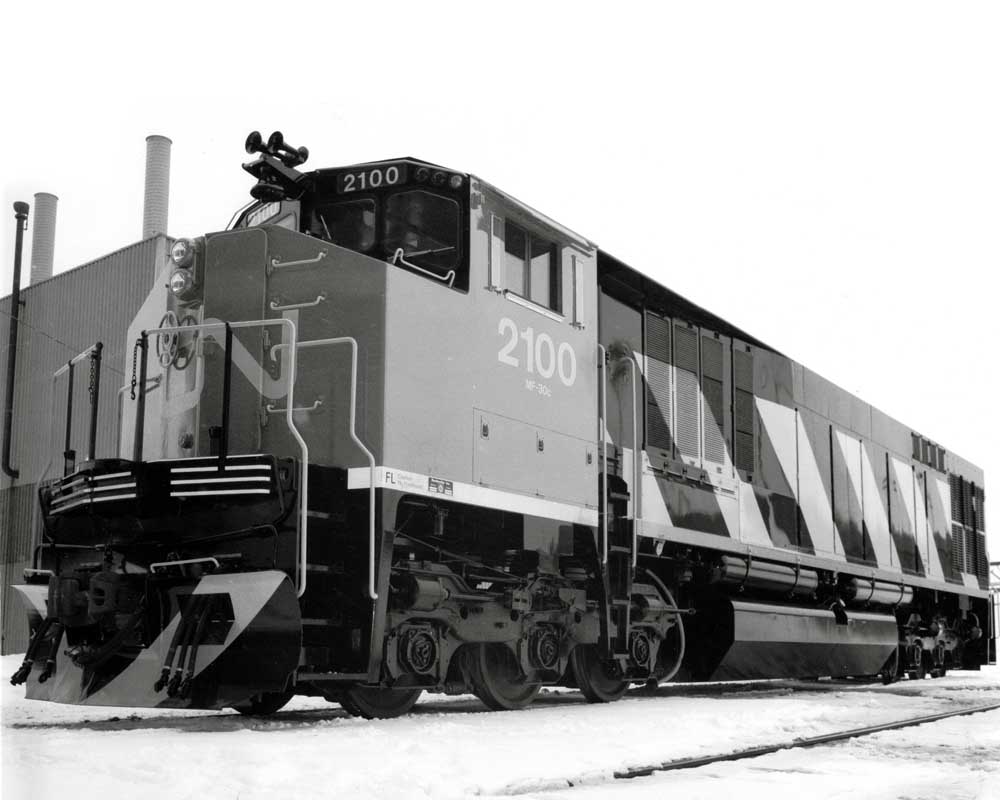 In North America, when we think of builders of diesel road locomotives, we usually conjure visions of EMD, GE, Wabtec, Alco, Baldwin, and Fairbanks-Morse. But there were others, including Canada's Bombardier.
The Montreal-headquartered rail transportation arm of the company was at one time was an active player in the rail, mass transit, and military sectors. It offered two freight locomotive models in the 1980s based on old Montreal Locomotive Works and American Locomotive Co. designs. In 1982 Canadian National opted for 20 HR616 units and integrated them into the company's extensive fleet of road locomotives.
The model designation HR616 — High Reliability, six-axles, 16-cylinder Alco-design 251 engine — reflected not only the builder's technical specifications, but the company's marketing department's attempt to bolster confidence in the product.
Numbered 2100-2119, four units were purposely held back by the builder, gussied up with Bombardier decals and used as demonstrators on Canadian Pacific. After their tour — CP didn't take the bait — they joined the rest of the CN fleet. As part of their cowl design, the units featured the "Draper Taper," a "pinched in" long hood that afforded greater rear visibility for the crew.
While Bombardier including all the latest features at the time, including a desktop style control stand and an improved air filtration system, the units found themselves pitted against EMD-designed SD40s and SD50s, and being a numerical minority on the roster, were too few in number to be taken as a serious competitor. Being the first and only of their kind, the HR616s never had an opportunity to shine. Without follow-up orders, there was no opportunity to correct any unforeseen shortcomings with the design after years on the road.
The units, throughly integrated with the rest of the road fleet, lasted less than a normal road locomotive lifetime. The Bombardier HR616 locomotive primarily operated on CN freight trains in Ontario. All were sidelined by the late 1990s, stored in the Montreal area. Stripped of useable parts, none were preserved.