The BL2 was a mistake at diesel locomotive leader EMD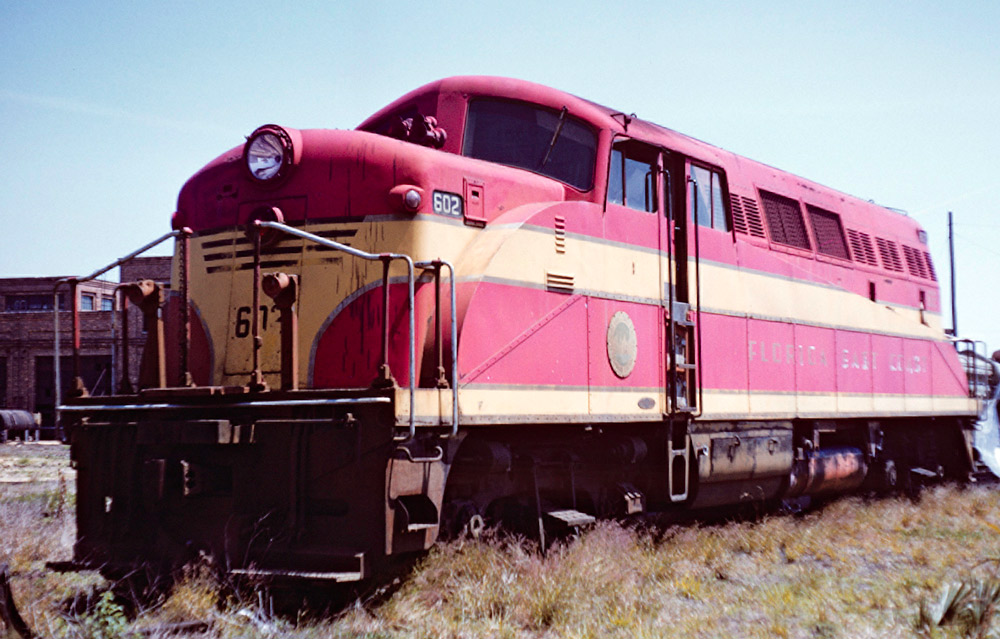 EMD's BL2 diesel locomotive was a mistake of historic proportions. During the 1930s and '40s — when diesel-locomotive sales grew from smoldering embers to white-hot inferno — Electro-Motive Corp. (after 1940, General Motors' Electro-Motive Division) seemingly could do no wrong. With the technical and marketing might of GM behind it, EMD developed powerful, rugged diesel engines; built a state-of-the-art diesel-locomotive factory at La Grange, Ill.; and consistently fielded products that were just what the railroads needed to rid themselves of steam locomotion. The SW and NW switcher lines, E-series passenger models, and F family of (mostly) freight units constituted an all-star catalogue of success unmatched by any other builder. EMD was the leader; the others played catch-up.
But at the height of its postwar prosperity, EMD made one memorable misstep: the BL2 diesel locomotive and its prototype, the BL1. Although competitors Alco, Baldwin, and Fairbanks-Morse had begun producing road-switcher-type diesel locomotives as early as 1941, EMD was reluctant to offer one. Instead, it dressed up the innards of the 1,500-hp F3 cab unit in a semi-streamlined carbody with a beveled engine compartment to give rearward visibility and end platforms for switching work. The appearance of the unit was theoretically to make it attractive on suburban and local passenger trains.
Beauty is of course in the eye of the beholder, but few would call the design "attractive." Trains Editor David P. Morgan had this to say after a visit to EMD's plant in September 1947: "When I first saw the prototype BL1 on the erecting floor at EMD [. . .], I wondered if all was well."
BL in BL2 diesel locomotive stands for "Branch Line"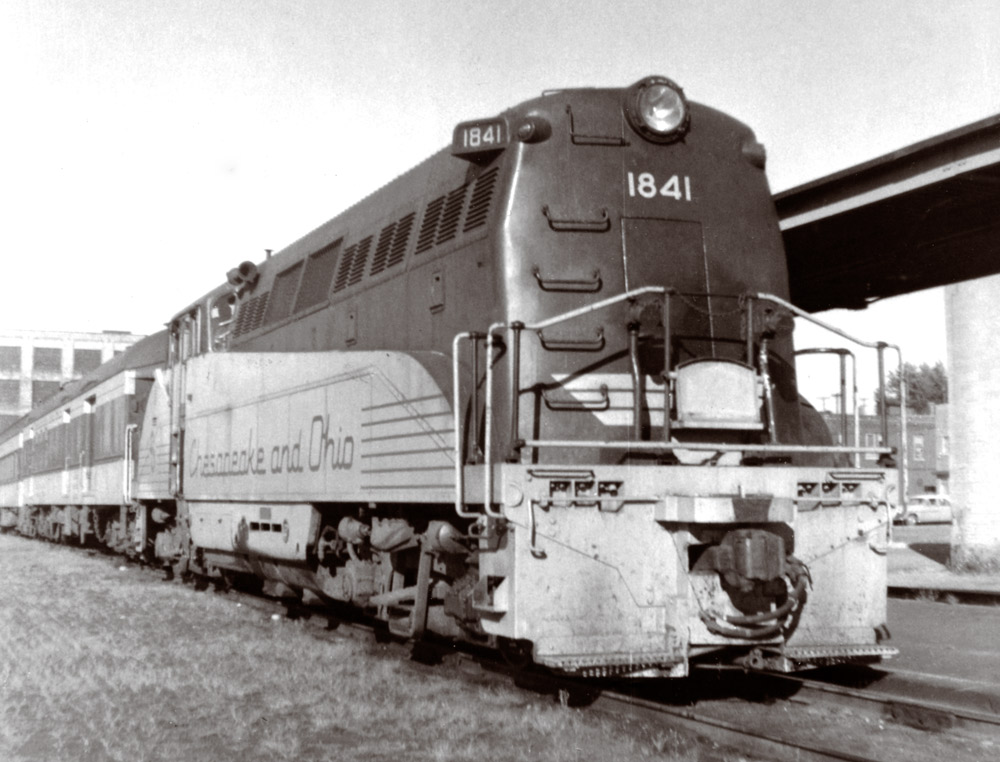 The "BL" designation stood for "Branch Line," reflecting the unit's intended service on secondary assignments. But railroads tend not to spend money on new power for such work, preferring instead to cascade older locomotives down to low-utilization duties. (The lone demonstrator BL1 had an air throttle and other minor mechanical differences from the production models, and was soon rebuilt to BL2 standards.)
The BL2 was not a good seller. Its complex carbody was expensive to produce, access to the engine and generator were difficult, and its lightweight frame kept it from heavy-duty service. Although carbody doors gave access to the end platforms, the arrangement was cumbersome compared to true road-switcher units.
EMD built just 59 BL locomotives, over a period spanning from February 1948 to May 1949. Nine railroads bought it: Bangor & Aroostook (8); Boston & Maine (4); Chesapeake & Ohio (14); Chicago & Eastern Illinois (2, plus the reclassified BL1 demonstrator); Florida East Coast (6); Missouri Pacific (8); Monon (9); Rock Island (5); and Western Maryland (2).
What the railroads really needed was a true road-switcher from EMD. In October 1949 they got it, when the first GP7 demonstrators rolled out of La Grange.
BL2 survivors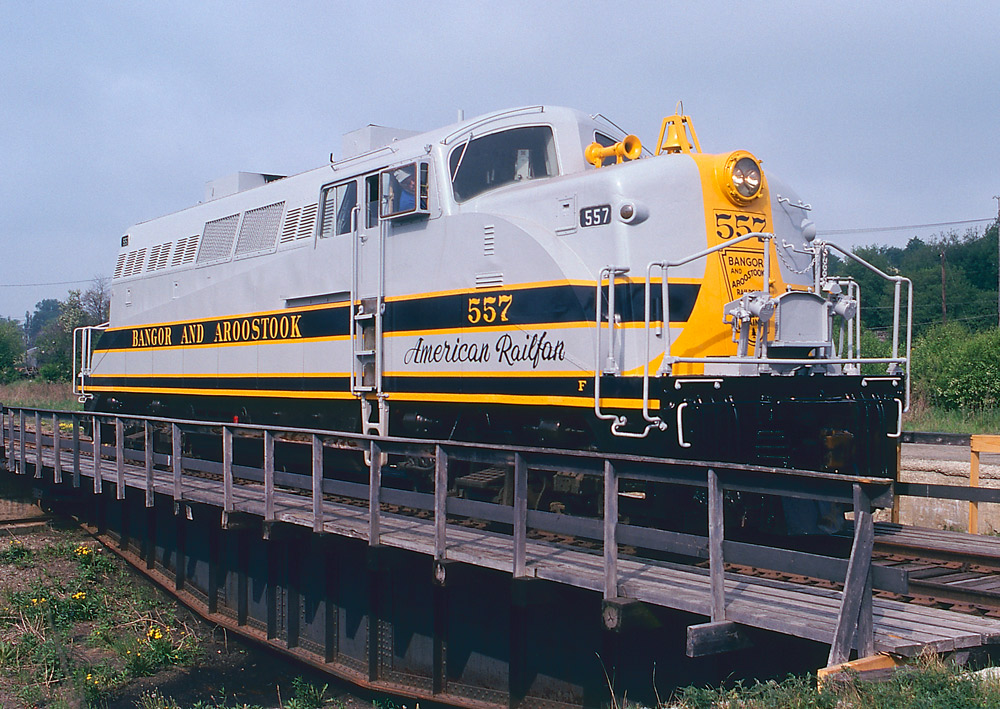 Seven BL2s survive, thanks mainly to Bangor & Aroostook and Western Maryland still operating theirs as the diesel preservation era began. By 1972, most owners had traded in their BL2s to EMD. In that year, though, occurred the first saving of a BL for posterity, as L&N donated its Monon 32, in operable condition, to the Kentucky Railway Museum. WM 81 is at the B&O Railroad Museum in Baltimore and sister 82 on the tourist line out of Elkins, W.Va. Four BAR units exist: 52 and 56 at the Hoosier Valley Railroad Museum in North Judson, Ind.; 54 on The Stourbridge Line tourist road at Honesdale, Pa.; and BAR 557 at the Cole Land Transportation Museum in Bangor, Maine.
BL2 diesel locomotive roster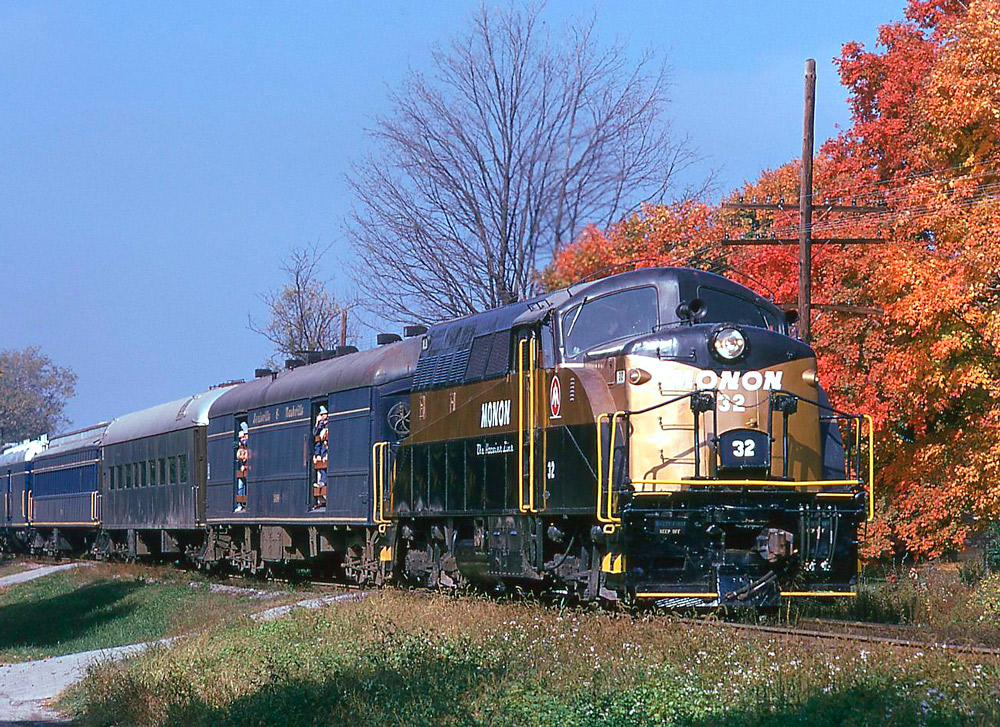 BL1: EMD 499 (upgraded to BL2 before sale to C&EI)
BL2: BAR 550–557; B&M 1550–1553; C&O 80–85 (ordered by Pere Marquette), 1840–1847; C&EI 1600, 1601 (renumbered shortly after delivery to 200, 201), 202 (ex-EMD 499); Rock Island 425–429; FEC 601–606; MP 4104–4111; Monon 30–38; WM 80, 81.