The biggest steam switcher stood head and shoulders above the rest.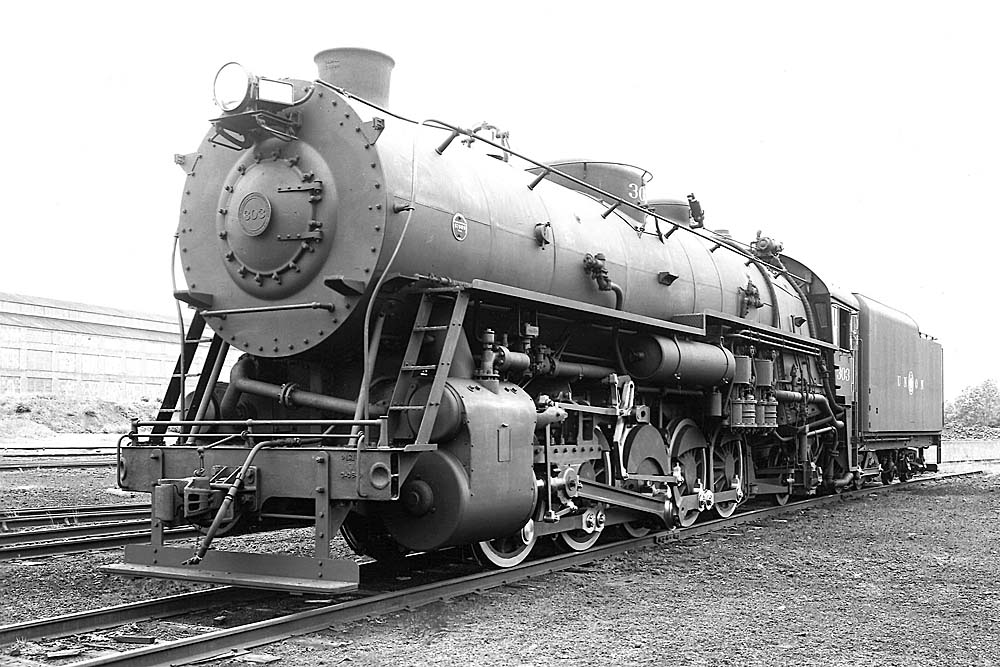 In the steam era, switch engines came in basically three sizes: 0-4-0, 0-6-0, and 0-8-0. They ranged from diminutive shop switchers — typically 0-4-0s, pretty much a pre-1900 machine — to huge switchers such as Indiana Harbor Belt's three U-4a class 0-8-0s of 1927, three-cylinder behemoths that weighed 364,000 pounds and could muster up to 74,400 pounds of tractive force, with another 12,000 pounds with the booster cut in.
But that wasn't the biggest. In fact, the largest North American steam switcher didn't even share a standard wheel arrangement, such was the requirements of its owner. The biggest was the Union Railroad's unique 0-10-2, dubbed the "Union" type, weighing in at 644,510 pounds and delivering 90,000 pounds of tractive force, with another 17,150 pounds available from its booster. All that theoretically added up to 3,600 hp.
The Union Railroad is relatively unknown outside the Pittsburgh region. It is one of several lines formerly owned by U.S. Steel and heavily oriented toward industrial and ore-delivery operations, operating on about 200 miles of yard track and 65 miles of main line serving industrial customers within a 10-mile radius in Allegheny County. Today the company is owned by Transtar Inc.; U.S. Steel divested itself of the Union in 1988.
The nine Union 0-10-2s — all built between 1936 and 1939 and numbered in the 300 class — truly were monsters. Like all U.S. Steel steam locomotives, they were constructed in Pennsylvania at Baldwin's Eddystone plant in suburban Philadelphia. The machine met a very specific need: obviate pushers used at two locations where grades reached 2.5%. A five-coupled engine was determined to be the answer, augmented by that extended two-wheel trailing truck supporting a large firebox.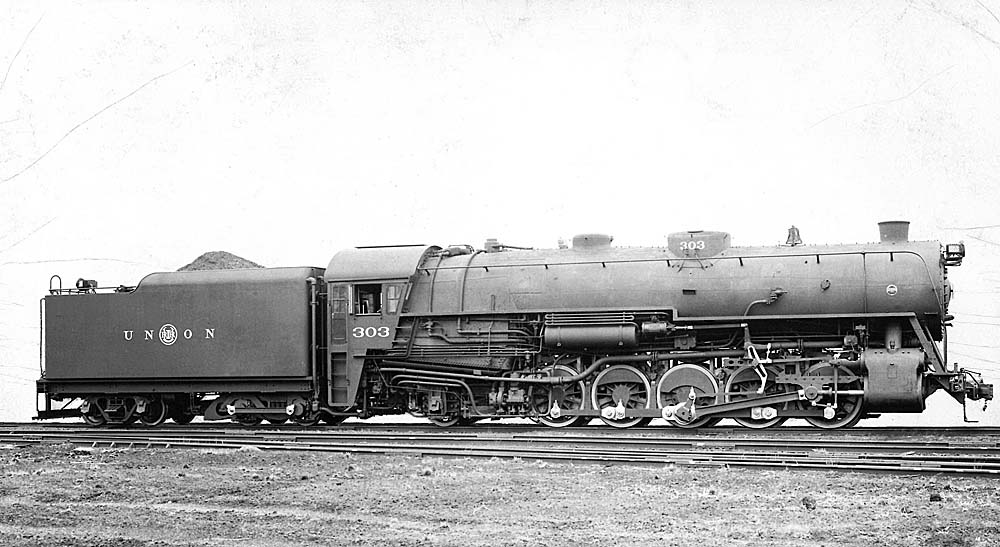 The 0-10-2 was surprisingly compact, despite its claim as biggest steam switcher. Its huge boiler, measuring just 70 feet in length, was abbreviated on account of turntable length and other restrictions, and accomplished in part by dispensing with the engine truck and making the tender a rather short but tall affair. Its ungainly appearance was mollified to some extent by boiler jacketing extending to the end of the smokebox.
The 0-10-2s put in nearly a solid decade of faithful service before the Union was obligated to join the movement toward dieselization in Pittsburgh, borne of the smoke-choked city's push for cleaner air. Still way too useful to scrap, the nine Unions in 1949 were transferred to another U.S. Steel road, the Duluth, Missabe & Iron Range at Proctor, Minn., where biggest steam switchers went to work on the Iron Range for another decade, renumbered as 600-class engines.
Although most of the Union engines were scrapped after DM&IR service, the 304/604 was saved and stored for several years at the B&LE roundhouse in Greenville, Pa., alongside Bessemer 2-10-4 No. 643, now in the collection of the Age of Steam Roundhouse in Sugarcreek, Ohio. The 0-10-2 finally found a permanent home when it was donated to the city of Greenville in 1985.
Today it rests comfortably at the Greenville Railroad Park & Museum on the city's northeast side, where it is displayed with an ore jenny and a caboose, along with other paraphernalia on the grounds. There — back in U.S. Steel country where it belongs — is retains its crown as the biggest steam switcher.