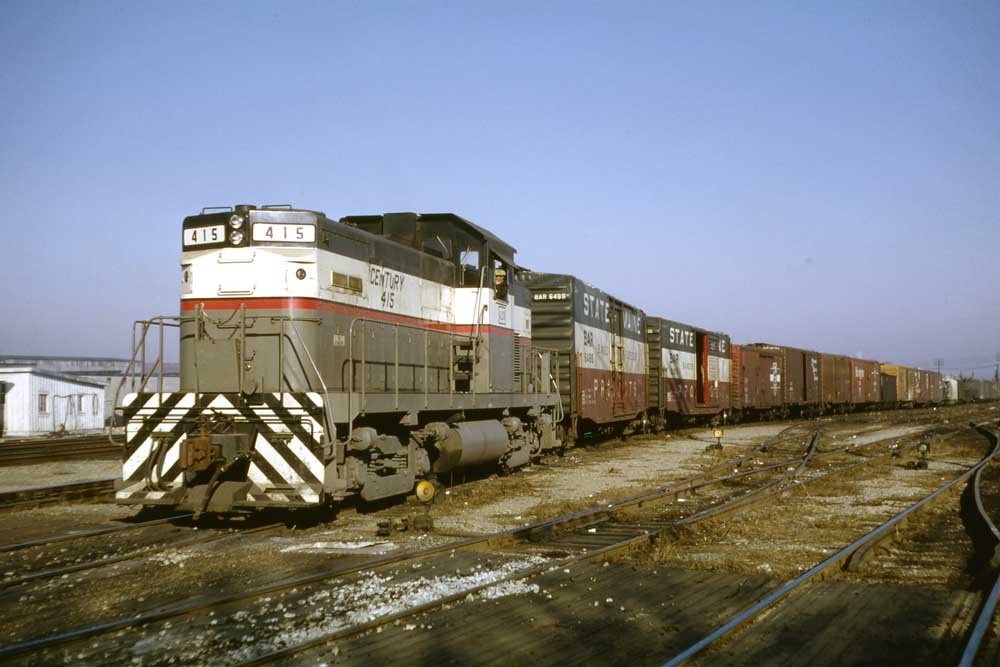 Alco C415 failure was not what the famed locomotive maker had in mind in the 1960s.
At the time, Alco saw a need to revamp its switcher offerings and came up with the offset centercab configuration C415, which launched as a demonstrator in 1966. The arrangement separated the prime mover from the radiator on different ends, causing the need for more wiring and piping and a longer driveshaft, compared with competing (and prior) models.
Alco marketed the C415 as a jack-of-all-trades unit, being equally capable of handling branchline, heavy transfer, yard switching, or mainline duties. It was offered with various options to suit each job.
Alco C415 failure was a salesman's dream
The C415 was offered with three truck options: two versions of the common AAR Type-B truck and Alco's own distinctive "Hi-Ad" truck, better known for its use on the C430 and, in a six-wheel configuration, C630 and C636. The Hi-Ad trucks, with their prominent springs, were intended to improve adhesion compared with previous designs.
Most notably, the C415 could be built with one of three cab configurations: low at 14, feet 6 inches; mid-height at 15 feet, 2 inches; or high at 16 feet, 4 inches. The high cab was promoted as best visibility for switching and the low cab was intended for industrial customers with restricted clearances.
To support use as a road locomotive, the model was offered with an optional 1,900-gallon fuel tank, almost double in size from the standard 1,000-gallon tank.
C415 production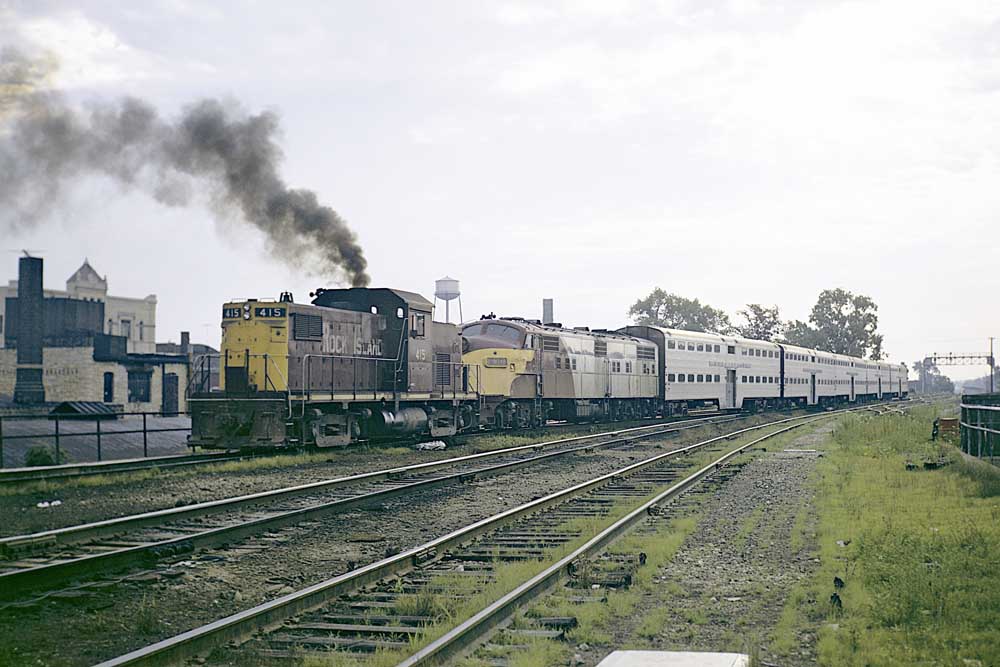 Rock Island had 10 with mid-height cabs and Type-B trucks that tended to stay around the Chicago area. Southern Pacific also had 10, with high cabs and Type-B trucks, which worked around Southern California. Finally, Spokane, Portland & Seattle ordered two with mid-height cabs and Hi-Ad trucks.
Pittsburgh-area steel road Monongahela Connecting ordered the only unit with a low cab. Coincidentally, both the "MonCon" and Northwest logging road Columbia & Cowlitz numbered their single units 701. A single unit was also sold to Chehalis Western, another Northwest logging road, with a high cab and Hi-Ad trucks.
In the end, Alco sold just 26 C415s before ending all diesel locomotive production in 1969. That compares poorly with EMD's SW1500, which was introduced the same year, sold more than 808 units through 1974. That disparity qualifies the C415 for the "diesel that didn't" moniker.
C415 diesel locomotive roster
CLC 701, CWWR 684, MCRR 701, RI 415-424, SP 2400-2409, SPS 100-101; additionally, Hamersley Iron in Australia purchased the original demonstrator, renumbering it 1000.