Reading Company freight trains are Classic Trains editors' focus in this photo gallery.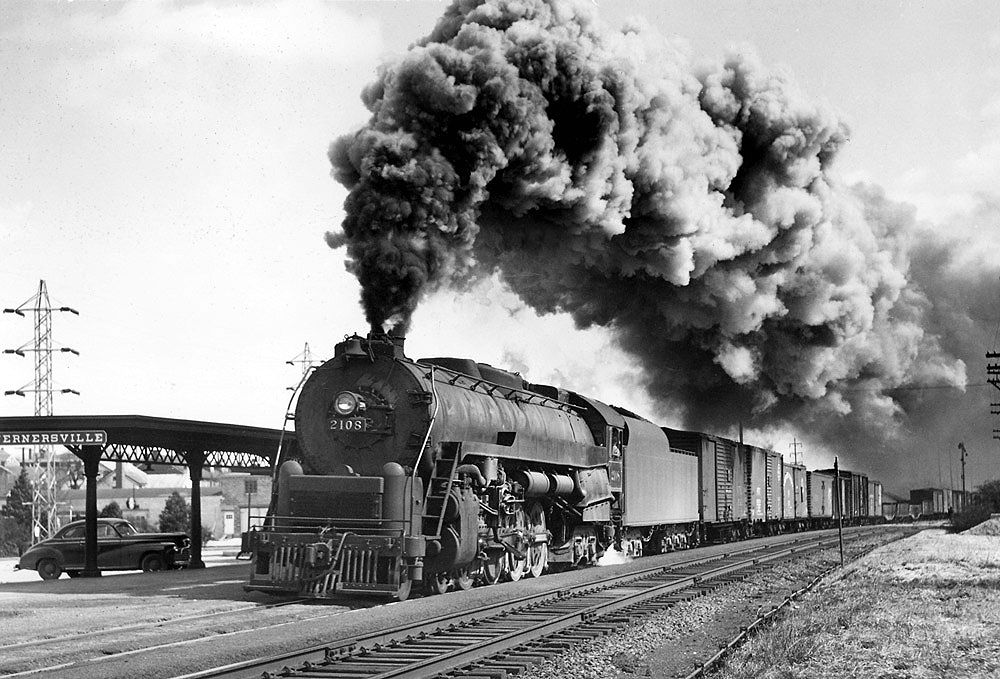 T-1 on a fast freight

T-1 4-8-4 2108 highballs a fast freight east through Wernersville, Pa., on the Reading's Harrisburg–Reading main line sometime in the late 1940s or early '50s.

John Pickett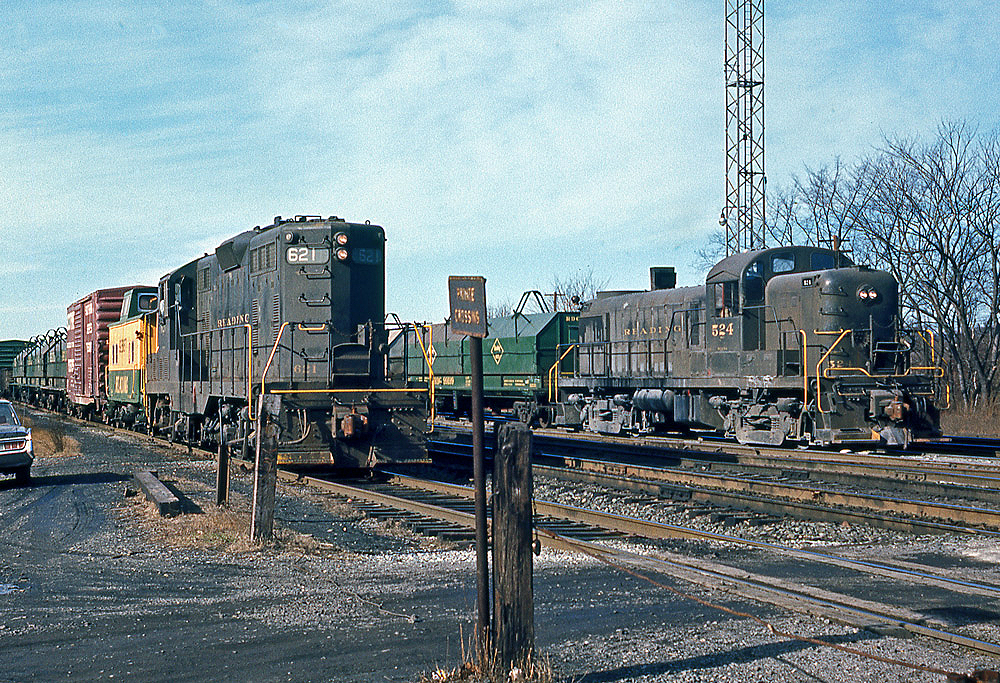 Switching at Abrams Yard
GP7 621 and RS3 524 work at Abrams Yard, about 20 miles west of Philadelphia on the Reading's main line up the Schuylkill River valley, in 1972.

Dale W. Woodland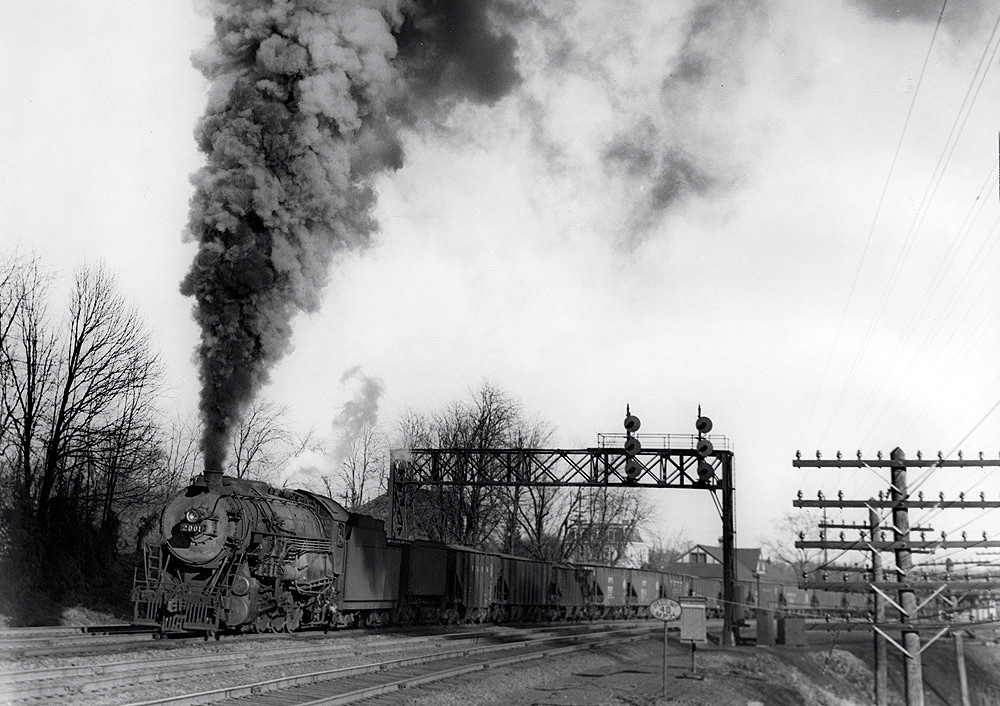 Consolidation on a coal drag

Burly class I-10 2-8-0 2001 heaves a coal drag east out of Perkiomen Junction on the Reading–Philadelphia main line in November 1948. The Reading was built to gather and haul anthracite.

Charles A. Brown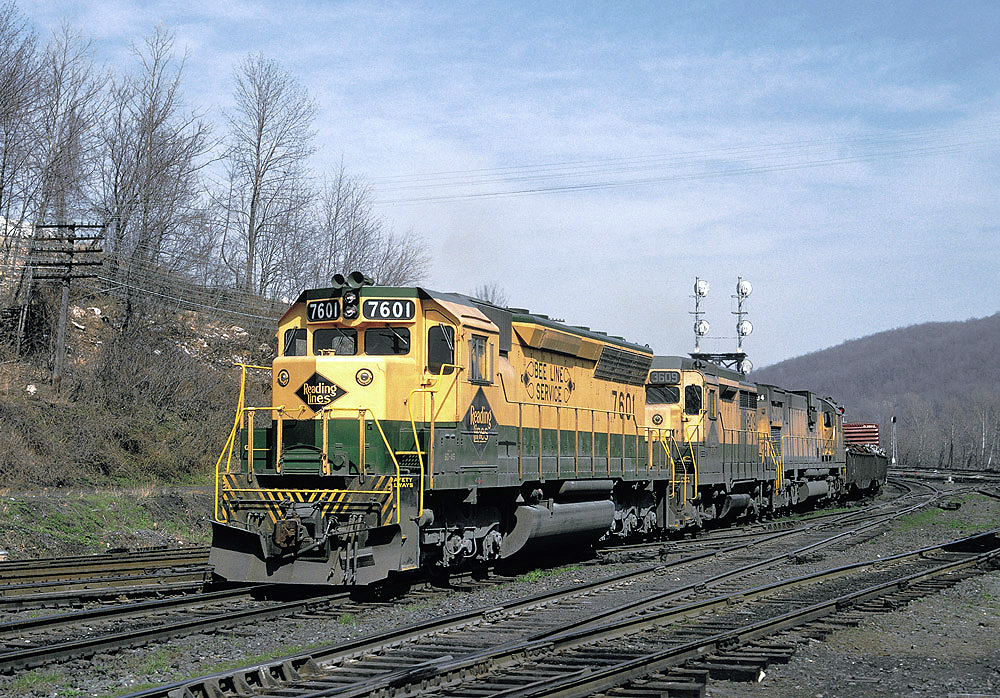 Freight at Allentown
An SD45, GP30, and C630 lead a mixed freight at Allentown, Pa., in April 1968. Freight from the New York area moved west on the Central of New Jersey, which handed it off to the Reading here.

Allan H. Roberts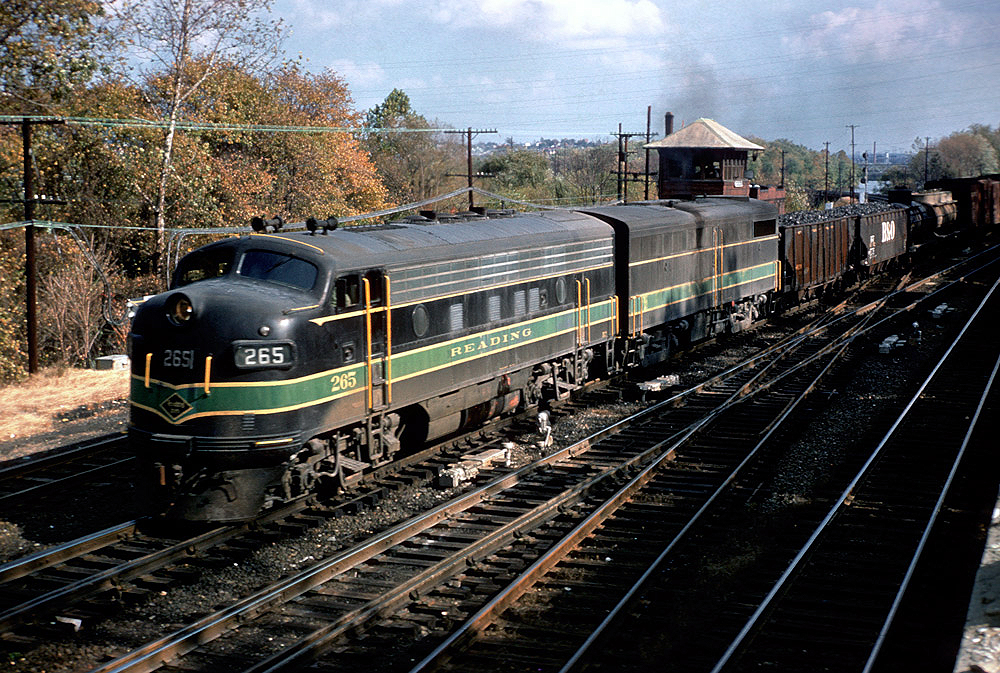 Westbound up the Schuylkill valley

In about 1960, F7 265 and an Alco FB on a westbound mixed freight pass the tower at Bridgeport, Pa., where Reading's passenger line from Philadelphia up the north bank of the Schuylkill River joined the main line on the south bank.

Jim McClellan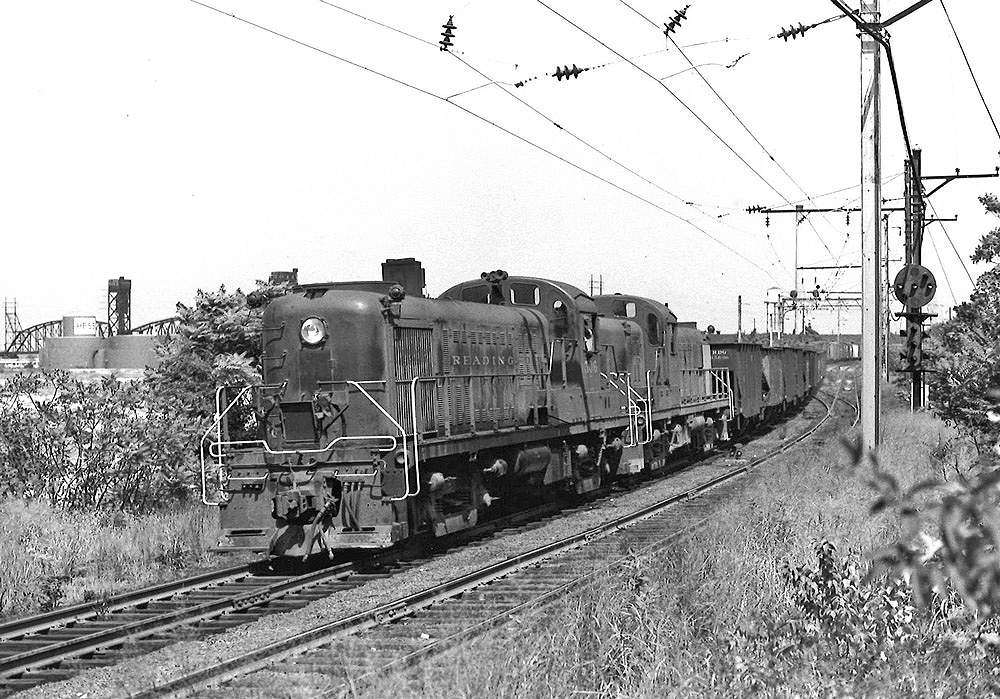 Trackage rights to Camden

The Reading used carfloats across the Delaware River to link its trackage in Philadelphia and Camden, N.J. The road replaced the cumbersome marine operation in 1962 with trackage rights via the Pennsylvania's Delair Bridge, the only rail span across the river below Trenton, N.J. Here train RB3 from Port Richmond Yard in Philly to Bulson Street, Camden, curves off the east approach to the Delair Bridge, visible in the background, in September 1964.

William J. Coxey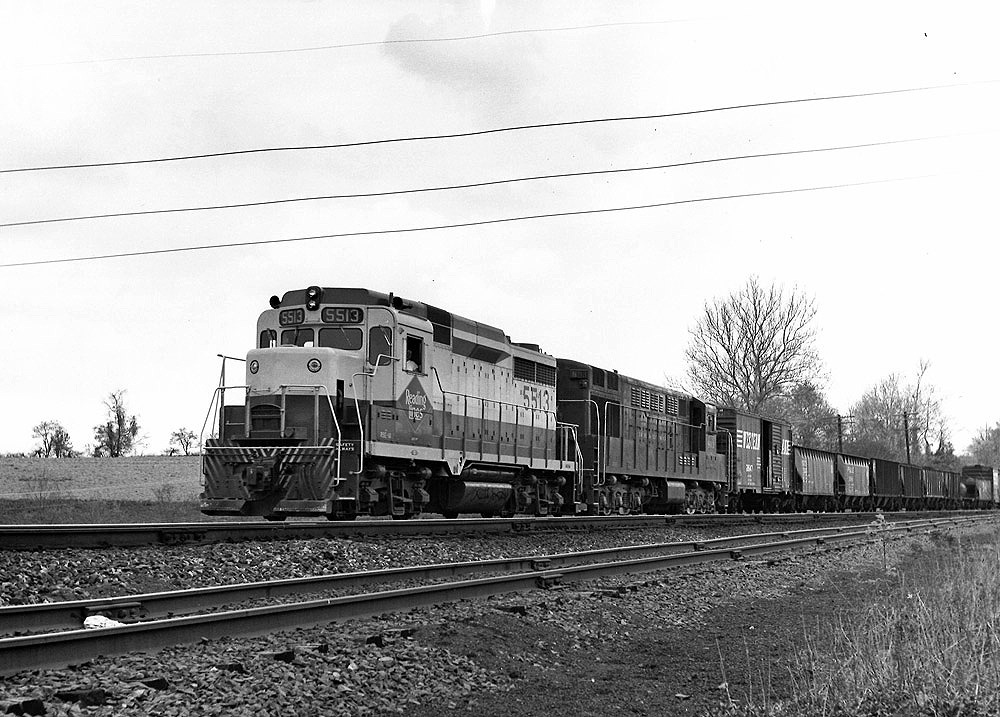 West out of Rutherford

Brand-new GP30 5513 and Fairbanks-Morse H24-66 803 lead a mixed freight west out of Rutherford Yard on the east side of Harrisburg, Pa., in April 1962. The train is likely bound for Hagerstown, Md., and a connection with the Western Maryland.

Bruce R. Meyer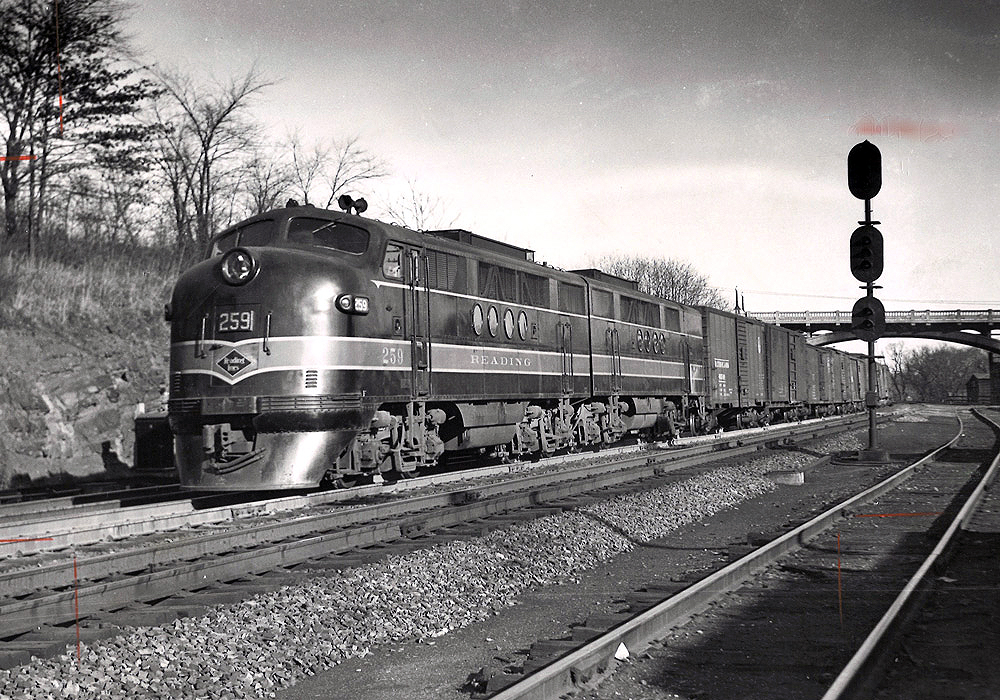 Hotshot up the Schuylkill valley

Drawbar-connected FT set 259A and B passes Birdsboro, Pa., with symbol freight PN5, Philadelphia–Newberry Junction, Pa., in November 1948.

Bert Pennypacker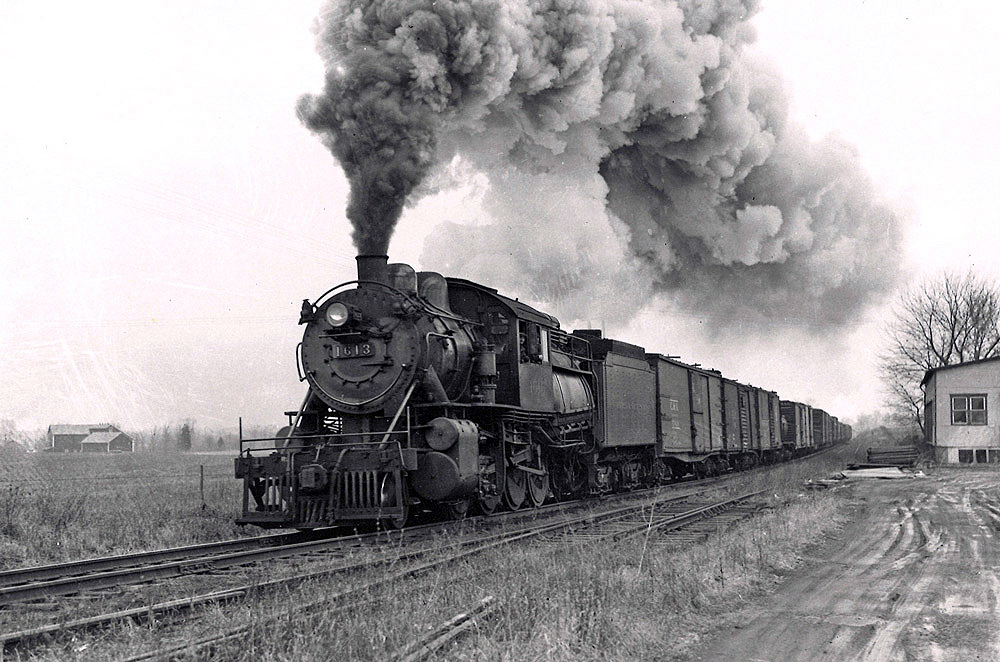 Branchline Camelback

In March 1941, Camelback 2-8-0 1613 heads south down the Reading's Reading & Columbia Branch at Rothville, Pa., with a freight from Reading to Lancaster.

Classic Trains collection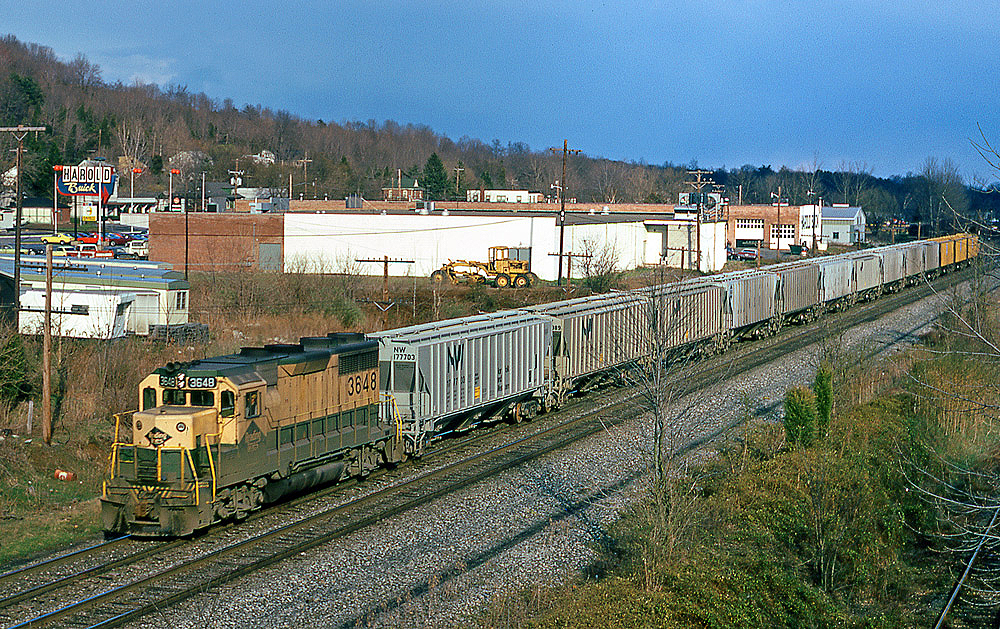 Bee-Line Service

GP35 3648 pulls 13 covered hoppers west at Douglassville, Pa., in April 1974. The train is part of the Reading's "Bee-Line Service," an innovative 1967 program to attract short-haul freight traffic.

Dale W. Woodland

All through October, Classic Trains editors are celebrating the gritty, coal-hauling, Pennsylvania-based Reading Company railroad. Please enjoy this photo gallery of Reading freight trains selected from the image archives of Kalmbach Media's David P. Morgan Library.
Reading Company, as a railroad, disappeared into Conrail more than 40 years ago. But it is still possible to "take a ride on the Reading." This can be done when playing the board game Monopoly, or (more literally) by boarding a Southeastern Pennsylvania Transportation Authority commuter train in the Philadelphia area. Today, the Reading (pronounced "Redding") would be termed a regional carrier, but in the classic era, it had a much larger presence on the railroad scene than its approximately 1,300 route-mile would suggest.
Reading Company freight trains hauled tonnage along a broad path that stretched from Williamsport and Shippensburg, Pa., in the west, south to Cape May, N.J., and north and east to Allentown, Pa., and Port Reading, N.J.
Reading freight trains and passenger trains often passed through Philadelphia and, of course, Reading, Pa.