Conrail locomotives: Classic Trains editors are celebrating the history, heritage, and style of Conrail all through April 2022. Enjoy this photo gallery of Conrail locomotives selected from the archives of Kalmbach Media's David P. Morgan Library.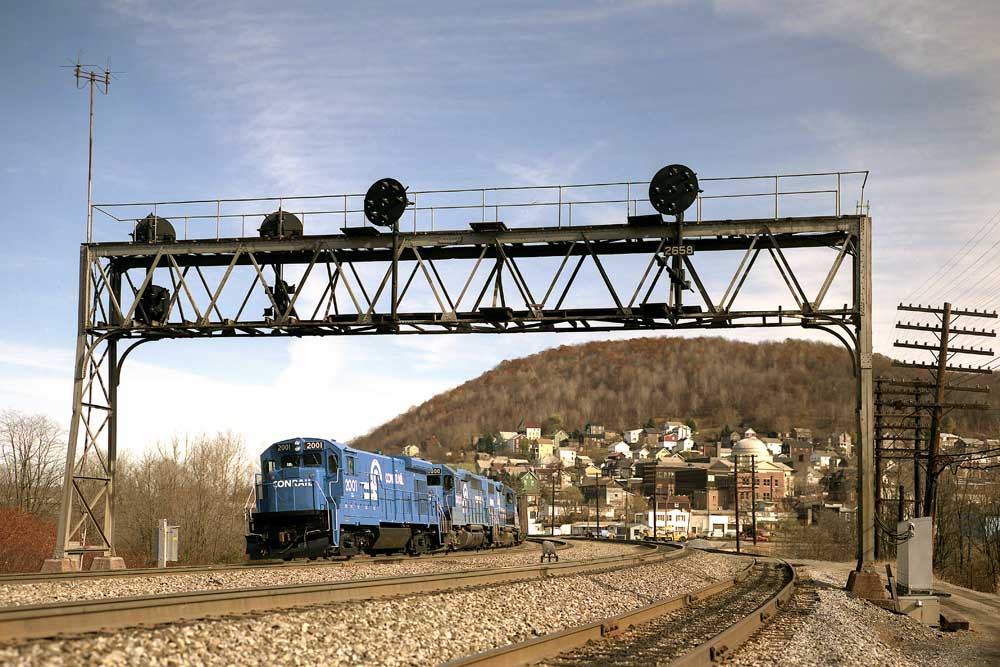 GE B23-7 2001 leads a train under a signal bridge at South Fork, Pa., on Oct. 29, 1985. Victor Hand photograph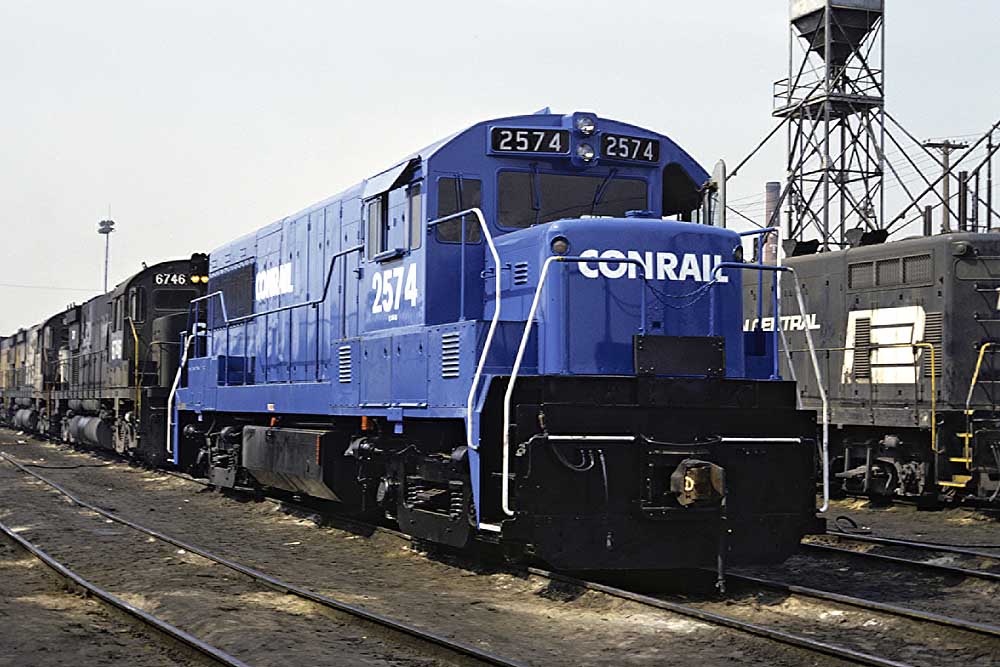 Conrail (ex-Erie Lackawanna) U25B 2574 wears a fresh coat of paint at Syracuse, N.Y., in 1976. David Lustig photograph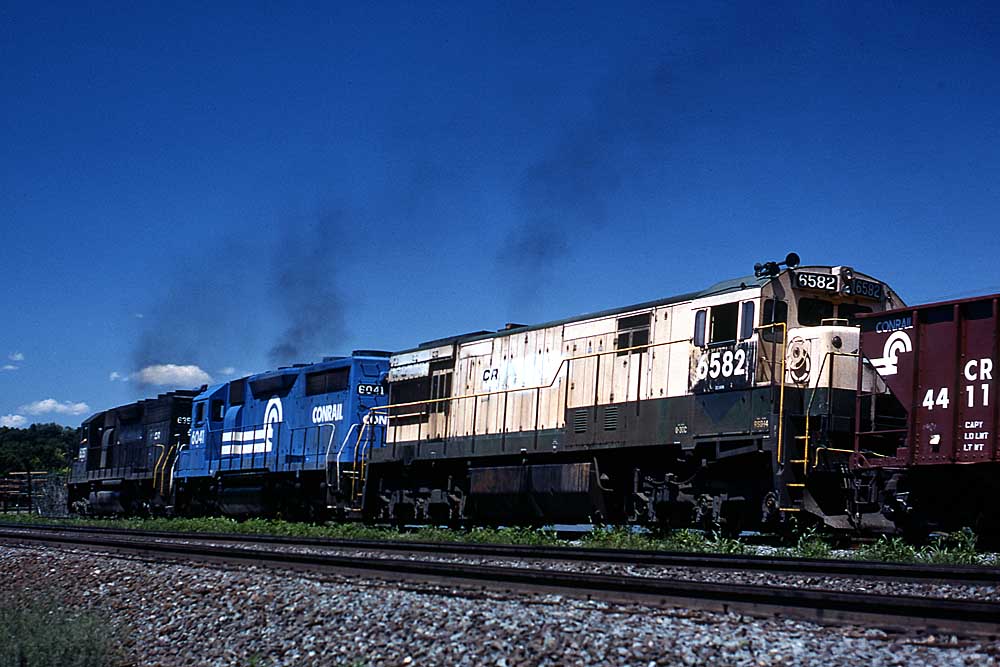 Aging diesels inherited from bankrupt railroads, such as this ex-Reading U30C assisting a freight at Duncannon, Pa., in July 1977, provided for colorful consists in Conrail's early years. Paul Carpenito photograph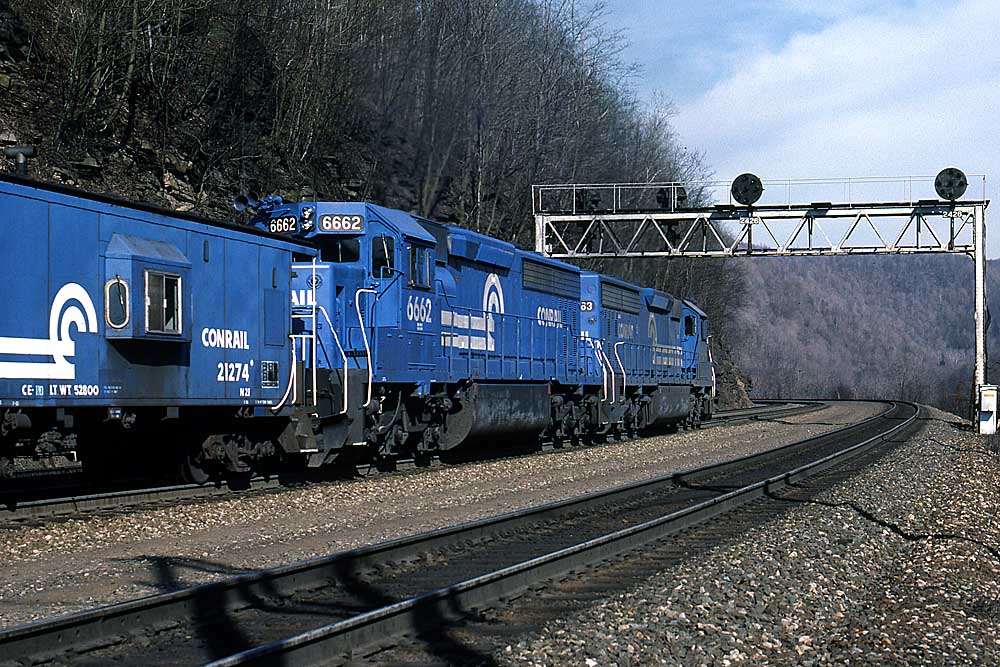 Two SD45-2 helpers shove a westbound upgrade a half-mile west of Horseshoe Curve on April 11, 1987. Alex Mayes photograph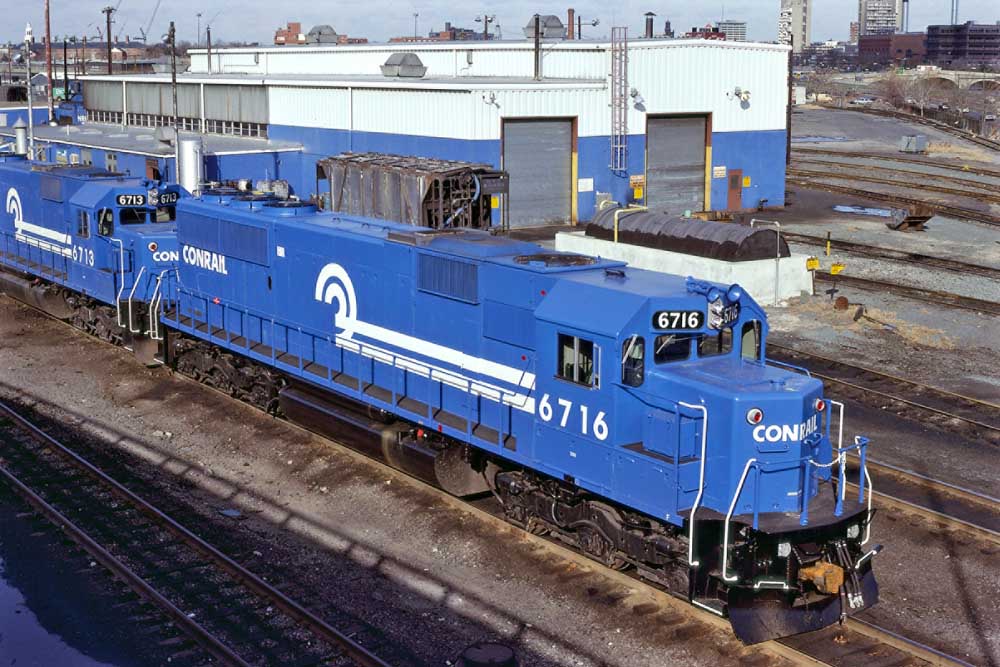 New Conrail SD50s await assignment at Boston in 1984. The SD50 used a frame 28 inches longer than the SD40-2, the better to contain the upgraded 16-cylinder 645F engine and electrical components. This eliminated the "porches" of the SD40-2. The SD50 has a larger radiator than its predecessor, and the dynamic brake grilles are relocated behind the cab, just in front of the air intake. The SD50 has six door panels with four latched doors below the radiator. John C. Benson photograph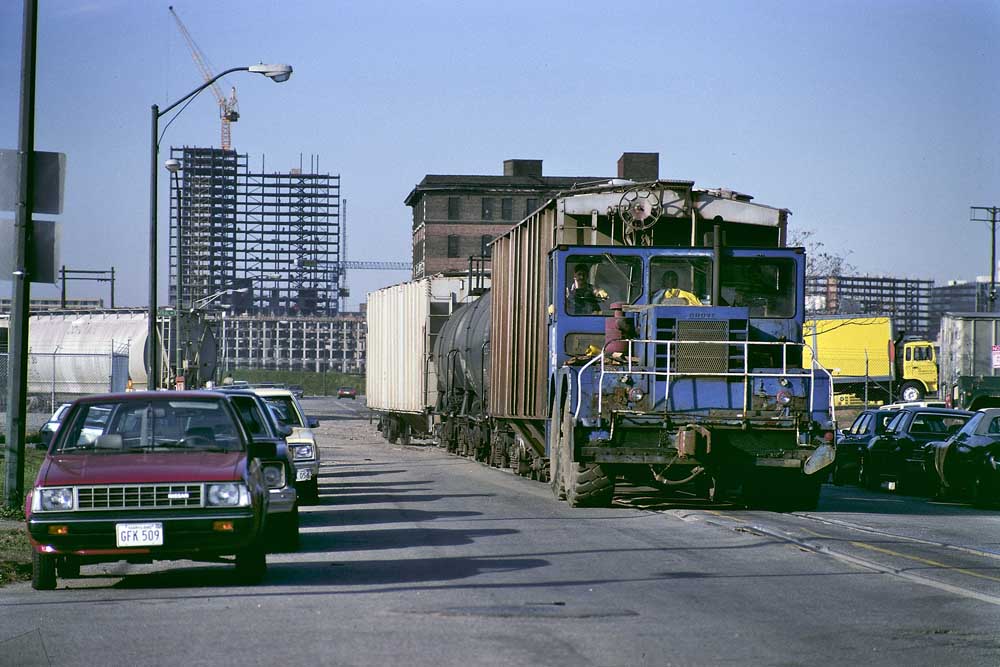 Conrail locomotive oddity: a rubber-tired road tractor works a cut of cars in Baltimore's Fells Point neighborhood in November 1984, a few years before this operation ended. Note the coupler and air hoses. Dale Jacobson photograph

Conrail was formed in 1976 with the consolidation of several bankrupt Northeastern railroads: Penn Central, Central of New Jersey, Erie Lackawanna, Lehigh & Hudson River, Lehigh Valley, Reading, and Pennsylvania-Reading Seashore Lines. This resulted in an eclectic mix of motive power, including switchers and F units dating back to the 1940s. About 80% of the original roster came from PC. Over the next 20 years, the roster became more streamlined, with older power retired and new diesels joining the roster. In 1998, Conrail was acquired jointly by CSX and Norfolk Southern, which divided Conrail's locomotives.
Only from Trains.com!