The Algoma Central Railway was chartered in 1899 to build into the Ontario wilderness north of Sault Ste. Marie. Its purpose was to bring out pulpwood and iron ore. In 1901 the ambitions of its founder added "& Hudson Bay" to the corporate title. The line reached Hawk Junction, 165 miles north of Sault Ste. Marie, in 1912. From there, a branch ran west through an iron-mining district to Michipicoten Harbor on Lake Superior. In 1914 the railroad was completed to a junction with the National Transcontinental Railway (a predecessor of Canadian National Railways) at Hearst, 297 miles from Sault Ste. Marie.
An early affiliate of the Algoma Central was the Algoma Eastern Railway, which ran west from Sudbury, Ont., through Drury and Espanola to Little Current, on Manitoulin Island, 86.9 miles. For nearly 50 miles it paralleled Canadian Pacific's Sudbury-Sault Ste. Marie line. Canadian Pacific leased the Algoma Eastern in 1930.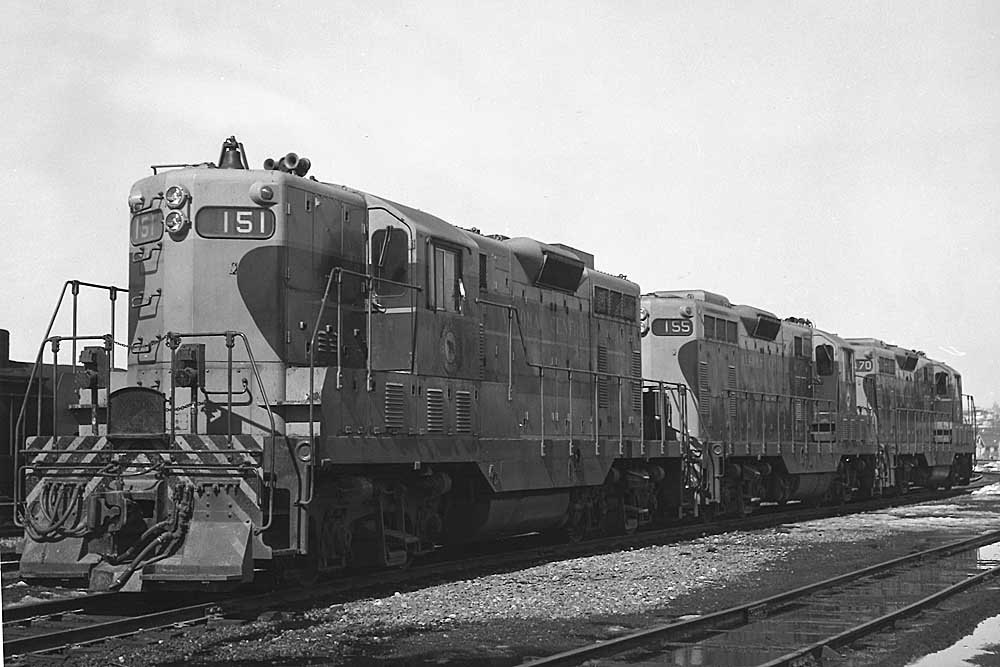 Algoma Central dieselized with General Motors Diesel (EMD's Canadian subsidiary) GP7s and switchers starting in 1951 and remained loyal to GMD through its final locomotive purchases in the 1980s. Models include the SW8, GP7, GP9, SD40, SD40-2, and GP38-2.
In recent decades the railroad became known for its excursion trains from Sault Ste. Marie to the Agawa River canyon, where the railroad developed a park. The name of the company reverted to Algoma Central Railway in 1965, and in 1990, the company was renamed Algoma Central Corp., with the railway as a subsidiary. The company also had shipping, trucking, real estate, and land and forest subsidiaries.
The Wisconsin Central purchased the Algoma Central in January 1995, and the WC was subsequently purchased by Canadian National in 2001. In 2022, CN spun off the former Algoma Central trackage to Watco Companies as its Agawa Canyon Railroad.