By: Joe Welsh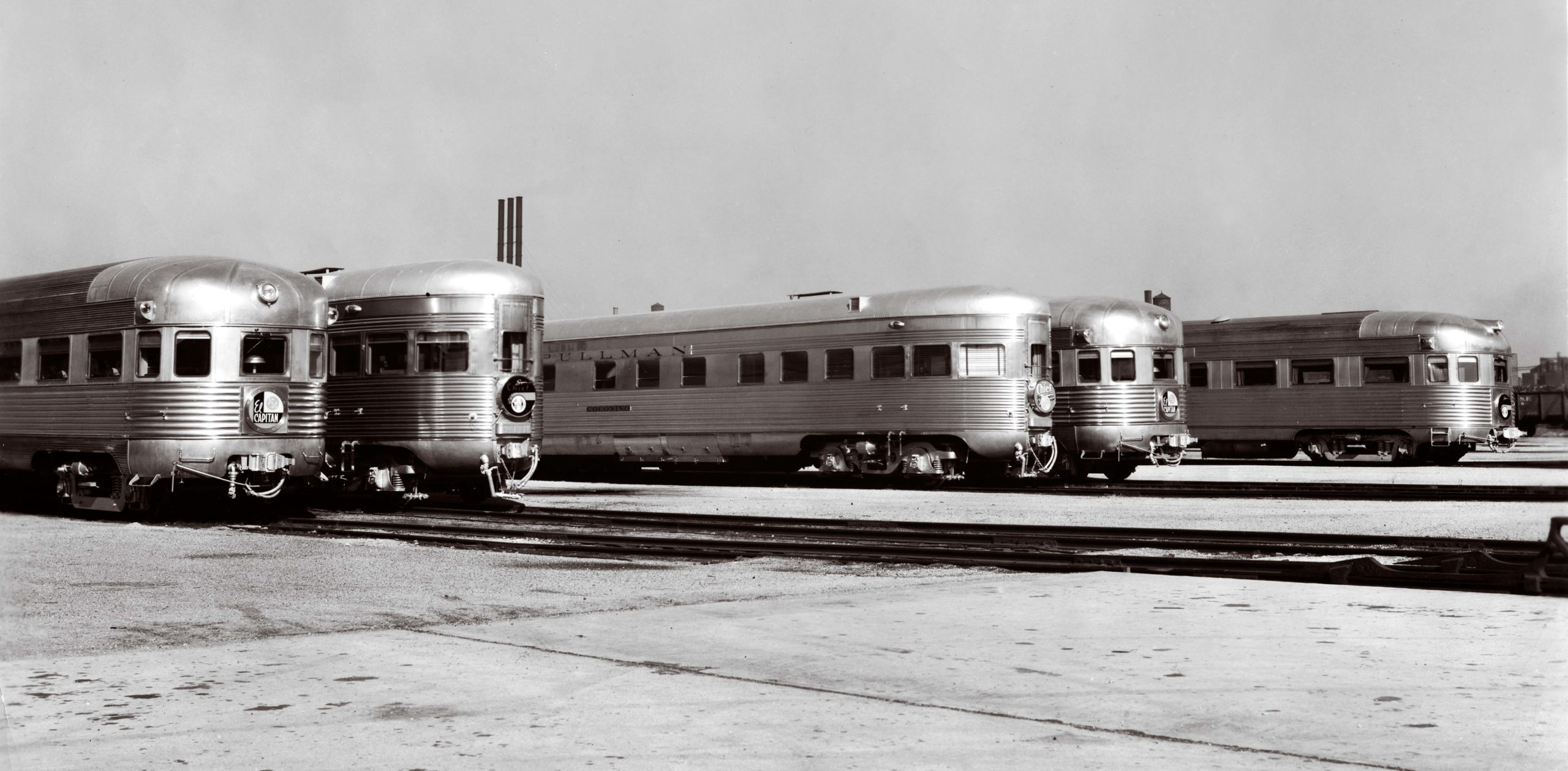 Santa Fe Railway passenger trains are among the most beloved of all time. Here are the top five Atchison, Topeka & Santa Fe Railway passenger trains as illustrated from the archives of the David P. Morgan Library.
Chief
Building on the success of its famous California Limited introduced in 1892, Santa Fe introduced the Chicago–Los Angeles Chief in November 1926. Operating on a new, fast 63-hour schedule and offering top-notch service for a $10 extra fare, the train was advertised as "Extra Fast, Extra Fine and Extra Fare." Re-equipped with lightweight streamlined cars in 1938, the Chief was the backbone of Santa Fe's fleet from Chicago to the West Coast. In 1946, when transcontinental sleeping-car operations from New York and Washington, D.C., to Los Angeles were introduced in conjunction with New York Central, Pennsylvania, and Baltimore & Ohio, the Chief carried four of these through cars every day — the high point of the train's postwar service. With the expansion of the Super Chief to daily operations in 1948, and later a decline in ridership, the Chief was eventually viewed as superfluous and was discontinued on May 13, 1968.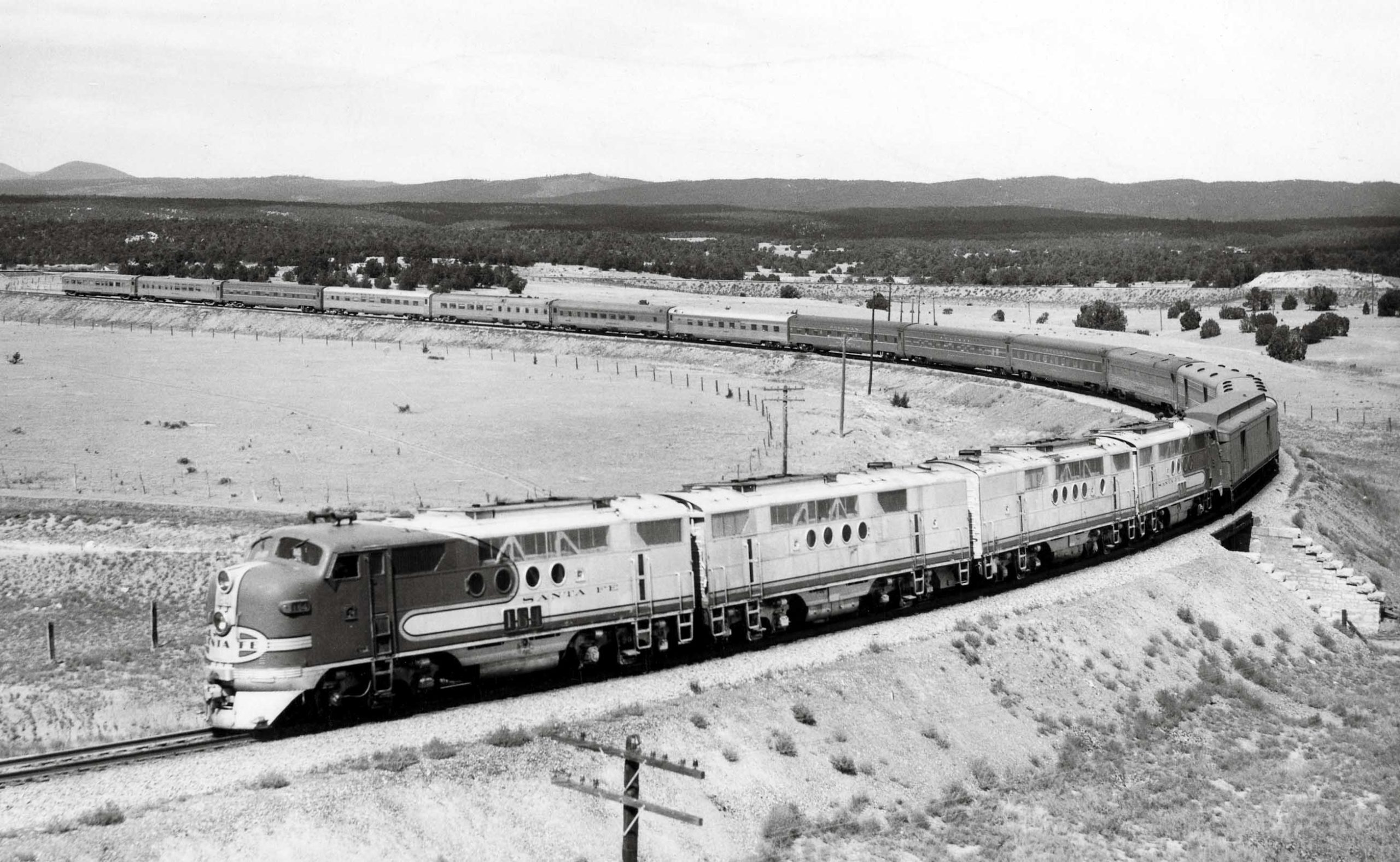 Super Chief
Wanting an exclusive train that could put an exclamation point on the service provided by the daily Chief, on May 12, 1936, Santa Fe introduced the Super Chief. Operating once a week with six heavyweight cars pulled by Electro-Motive Corp. box-cab diesels 1 and 1A, the train cut more than 15 hours off the Chief's running time. A year later, Santa Fe introduced a completely new, custom-built and -decorated eight-car Budd streamlined Super Chief. The new Super was powered by sleek EMC E1 diesels dressed in the new "Warbonnet" scheme. By February 1948 the Super Chief was running daily. In 1951 the Super Chief received a dome car on whose lower level was the famous Turquoise Room, a semi-private dining area. By now the Super was judged by many to be the best train in the country. But it was no match for jetliners, which reduced a two-night train ride to a 4-hour flight. To cut costs, in 1958 Santa Fe began running the Super and the all-coach El Capitan as a single consist, although it routinely ran in two sections — Super and El Cap — during heavy travel periods. The Super Chief name continued under Amtrak until 1974 when Santa Fe revoked its permission for the new carrier to use it.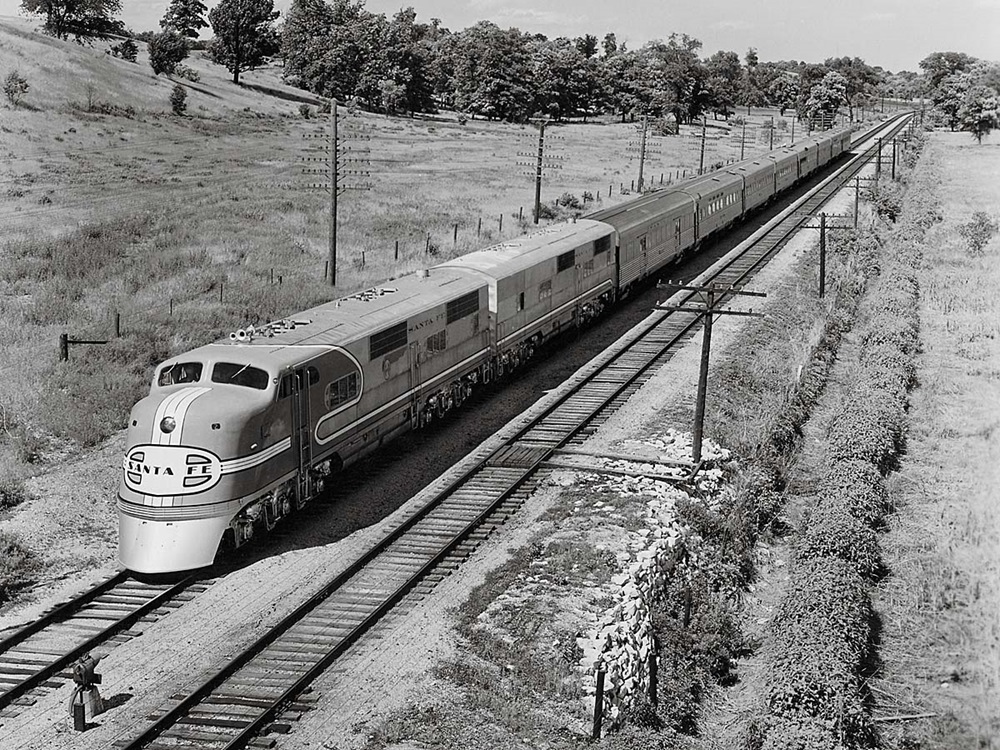 El Capitan
Santa Fe introduced the streamlined, all-coach El Capitan, twice weekly between Chicago and L.A., on February 22, 1938. This was done to serve the growing market of economy-minded passengers and also to compete with Union Pacific's popular all-coach Challenger. The five-car Budd streamliner operated on a 39¾-hour schedule and was pulled by a Warbonnet E1 diesel. For many years the El Capitan would be considered second only to the Super Chief in the hierarchy of Santa Fe trains. The El Cap began running daily in early 1948. By the early 1950s a large number of new cars had been added to its consist, and in 1954 the El Cap received Budd "Big Dome" full-length lounge cars. Santa Fe never stopped improving the train, and in July 1956 completely re-equipped it with new double-deck Budd Hi-Level cars, which proved to be the template for Amtrak's Superliners 20-odd years later. Amtrak used the combined Super Chief/El Capitan name for its Chicago–L.A. service until April 1973, when "El Capitan" was dropped.

Texas Chief
In April 1948 Santa Fe introduced the Texas Chief between Chicago and Galveston, Texas; via Kansas City; Wichita, Kan.; Oklahoma City; Fort Worth; and Houston. The train initially offered a lunch-counter diner, soon replaced with a full diner. Mid-train lounge cars were hand-me-downs from the Super Chief and Chief. Up front, classic Alco PA diesels pulled the train. A Dallas section ran as a separate train from Chicago for five months in 1955, but in May 1956 the Texas Chief began operating as a single section from Chicago to Newton, Kan., where it split into Galveston and Dallas sections. Over time, coach and head-end traffic expanded on the train, but in 1967 the latter plummeted when the Post Office shifted most mail away from the railroads. In 1968, Santa Fe added Hi-Level coaches to the train. In May of that year, the discontinued Chief's Big Dome Lounge cars were reassigned to the Texas Chief. The Texas Chief name initially graced Amtrak's Chicago–Texas route, until Santa Fe revoked Amtrak's right to use the name in 1974.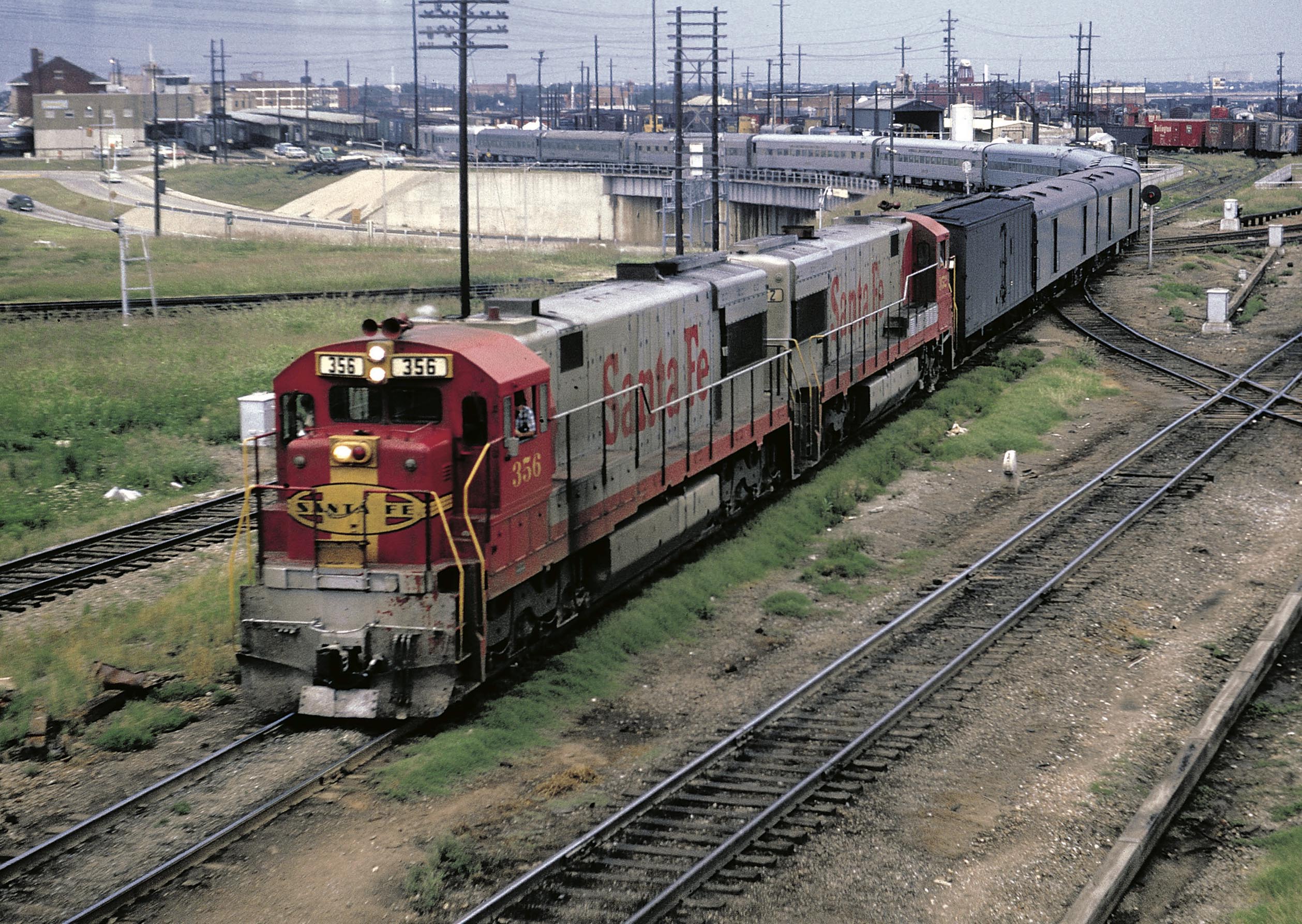 San Francisco Chief
Inaugurated on June 6, 1954, Santa Fe's San Francisco Chief was the last new-passenger train route created in the United States prior to Amtrak. It operated from Chicago to Oakland via Kansas City, Amarillo, Albuquerque, Barstow, and the Central Valley of California. The train's principal competitors were SP's City of San Francisco, which was faster, and the slower but more scenic California Zephyr. Comprised largely of hand-me-down cars from other Chiefs, the San Francisco Chief train did carry a brand-new Budd full-length dome car when it was inaugurated. The train routinely carried cars to and from intermediate points along its route, and by 1960 its consist was significantly longer than at its inaugural. In 1964 the train received Hi-Level chair cars. Despite the significant loss of postal revenue in the late 1960s, Santa Fe did not plan to terminate the San Francisco Chief (partly because it was its last passenger train north of Barstow serving the Bay Area). It lasted until May 2, 1971, the day after Amtrak began.