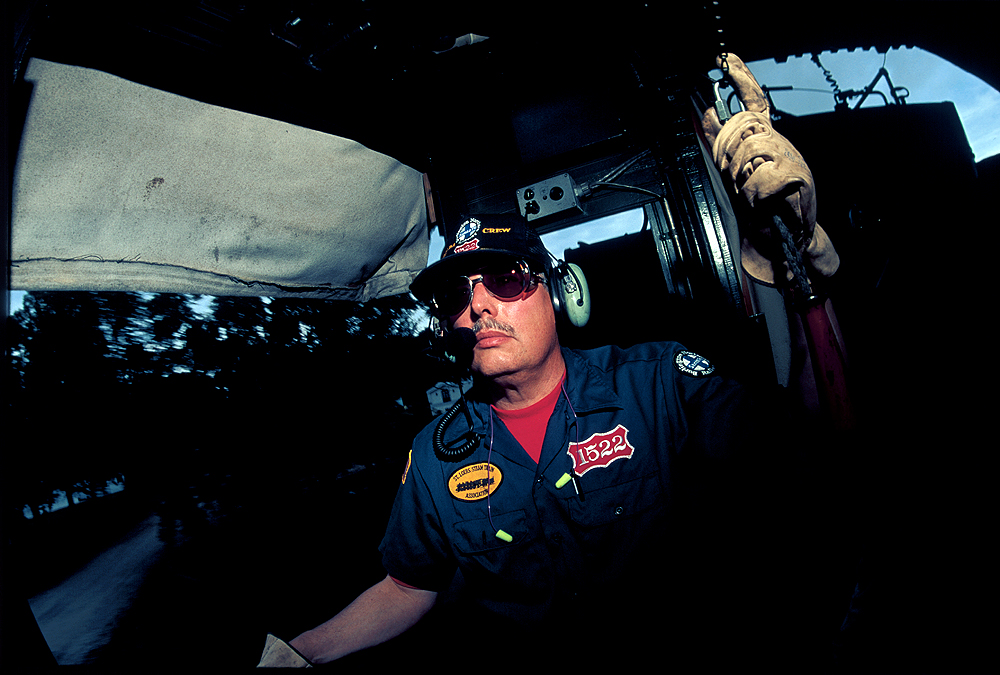 ---
Presumably, David P. Morgan never met engineer Jeff Schmid. The late editor of Trains magazine died in 1990, just as Schmid's career as a BN engineer was spooling up toward greater things. But D.P.M. had Schmid down to a "T" when, way back in 1956, he described a gallant New York Central engineer he encountered: "Gregarious, informative, seasoned, he was the type who could have commanded a Super G Constellation or a Queen Mary with equal authority; in a cab he was the man all small boys imagine they will someday resemble on the right-hand seatbox."
That man, give or take, was Jeff Schmid. I know because I witnessed him being that guy. And in the cab of a rocking, roaring 4-8-2, no less.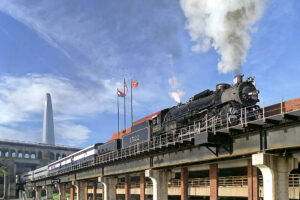 Jeff's recent passing — he died February 8 in Lincoln, Neb., at age 74 — hit me like a ton of bricks. Jeff and I reliably saw each other a couple of times a year at various railroad conferences and events, and it still shocks me to know that won't happen again. But I have some great memories.
One in particular happened May 18, 2001. I was riding behind Frisco No. 1522 out of St. Louis so it could catch up in Springfield with the rest of BNSF's Employee Appreciation Special, headed for a 25-day, 3,900-mile tour of the railroad across Missouri, Oklahoma, Texas, and Kansas. Accompanying me was my photographer pal John B. Corns.
Jeff was one of the top guys in the St. Louis Steam Train Association, which operated the 1522, and supervising the train's operation fell largely to him. Somewhere east of Springfield on BNSF's Cuba Subdivision, John and I got the invitation we were waiting for. Instructed Jeff: "You guys oughta come up to the cab now."
What ensued was a graduate-school tutorial on how to run a big steam locomotive. Although our train was short — just five cars — there was a lot of pressure on the engine, and especially on Jeff. Although BNSF management had given the OK to use the 1522, we knew that 600 miles away in Fort Worth, the Operating Department was keeping its eye on us, wary of our 75-year-old Baldwin and eager to see it keep moving across the railroad.
No need to worry. Normally a self-effacing sort of guy, quick with a wry smile and a quiet interjection, Jeff became "the boss" once he donned his leather gloves, his dark-blue SLSTA crew shirt, and his radio headphones. Inside the 1522's cab, it was all business. Jeff didn't say much unless it was a quick instruction to his fireman; he had a lot of work to do keeping the 4-8-2 in trim. Meanwhile, John and I tried to stay out of the way, except when the photographer got Jeff's OK to squeeze his big frame up against the backhead, face rearward, and turn his 28mm lens on the engineer.
Jeff lived up to the urgency of this image later in the trip when he coaxed the 1522 and the entire special train up the twisting three-mile, 1.3%-grade of Tiger Hill, the Frisco's old main line out of the Verdigris River valley, 11 miles north of Tulsa. Jeff had pointedly cut out BNSF's obligatory C44-9W diesel, giving the old Baldwin a chance to work alone amid a cannonade of sharp exhaust. Along one stretch, the Tiger had tamed our train down to a mere 14 mph. "But it was a steady 14 mph," Jeff said later, his smile faint but triumphant.
Someone else who witnessed a similar performance by Jeff is Andre Jackson, a member of the 1522 crew in the late 1980s and '90s and now a journalist in Atlanta. Andre saw firsthand how Jeff's long tenure on the Cuba Sub — 15 years as a Frisco and BN engineer before getting into management — came to play when it came to running the 1522.
"I marveled at the good time we were making as the engine leaned into the many curves on that winding single-track railroad," says Andre. "Another crewman remarked that it was a sign Jeff knew the territory well. He was certain of his skill and his train-handling reflected that. He was neither tentative nor foolhardy in his handling of throttle, Johnson Bar, and 26L-schedule brakes. He made a tough, nerve-testing craft look easy."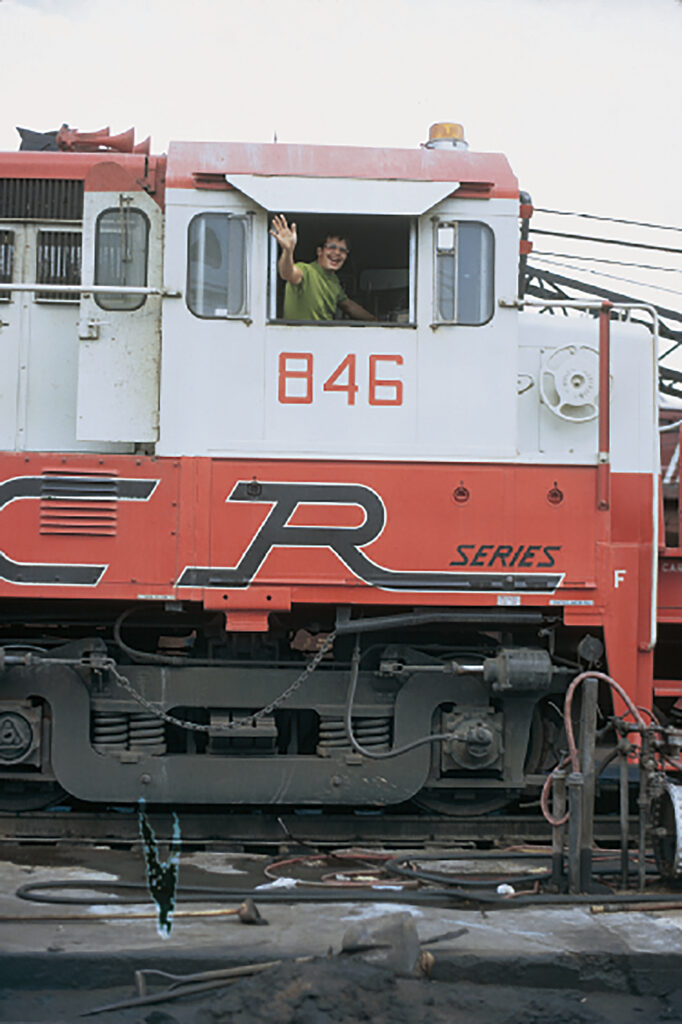 Jeff was more than willing to explain that craft from time to time, including in a pair of articles for Trains in which he shared adventures running Frisco SD45s and U25Bs. The latter, especially, gave him a chance to share his writing chops. With the original U-boats the Frisco had a diesel you could love as well as hate, as Jeff explained in September 1999, noting the notoriously sluggish response of the GE engines' four-stroke 7FDL prime mover.
"No matter how fast the engineer advances the throttle," he wrote, "the FLD 16 engine is slow to rev up, sounding like a washing machine going into the 'spin' cycle. And if the engine is annoyingly slow to rev, the ammeter climbs upward at a pace that is positively glacial. The amperage increase, or load response, of the early GEs could be measured as well with a calendar as a stopwatch."
But Jeff wasn't the type to carry a grudge, even against a cantankerous U-boat. "I'm not exactly nostalgic," he concluded, "but I wish 804 had been preserved. I recall working as an engineer on a yard switcher job at Frisco's Lindenwood Yard in St. Louis when I spotted 804, dead in a transfer cut, being air tested prior to departure for East St. Louis and eventually Erie. I chiseled off a builder's plate prior to the locomotive being hauled away to its ignoble fate. . . . Maybe I'm more nostalgic than I realized."
That was Jeff Schmid, a man whose appreciation of his profession went way beyond the norm. From his deep involvement in his BLE local to his later work in railroad safety and Operation Lifesaver to his unflagging curiosity about the industry's history to, yes, his deft handling of Frisco 1522, he embraced the fullest notion of what it means to be a railroader. No wonder so many are already missing him.