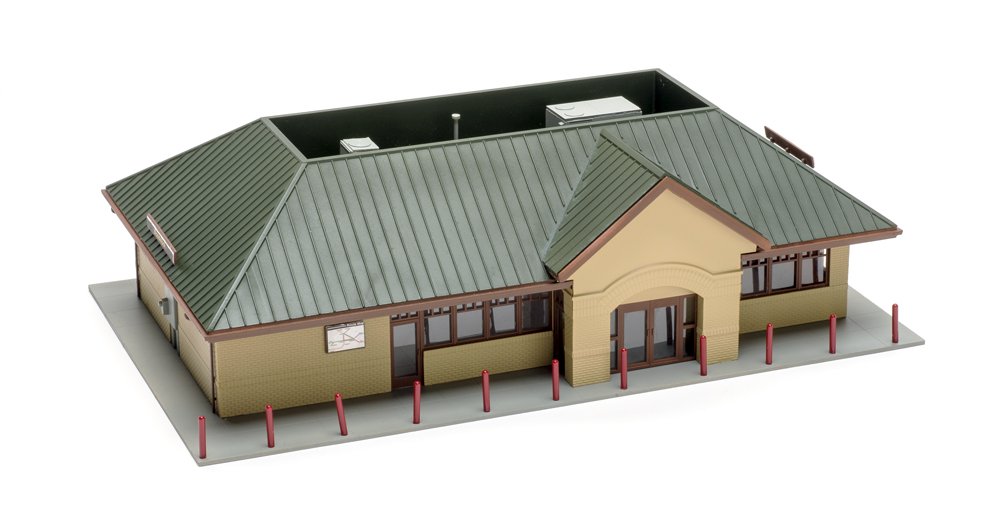 If you're in the market for a station to accompany a passenger line on your layout, this kit may be the perfect addition you've been waiting for. The Walthers Cornerstone HO scale Modern Suburban Station is a relatively quick and easy build, and the end result is a clean, modern station with lots of room to add personal modifications.
The kit comes molded in six different colors and includes a sheet of cardstock that lets you choose between a variety of different station names, ticket machines, and maps. It also includes a sheet of acetate for the windows. Don't be alarmed; the small square of plastic, at first glance, doesn't seem like it has any chance of filling the station's multitude of windows both big and small. But if you're careful and measure out your pieces, you can cover all the windows just fine.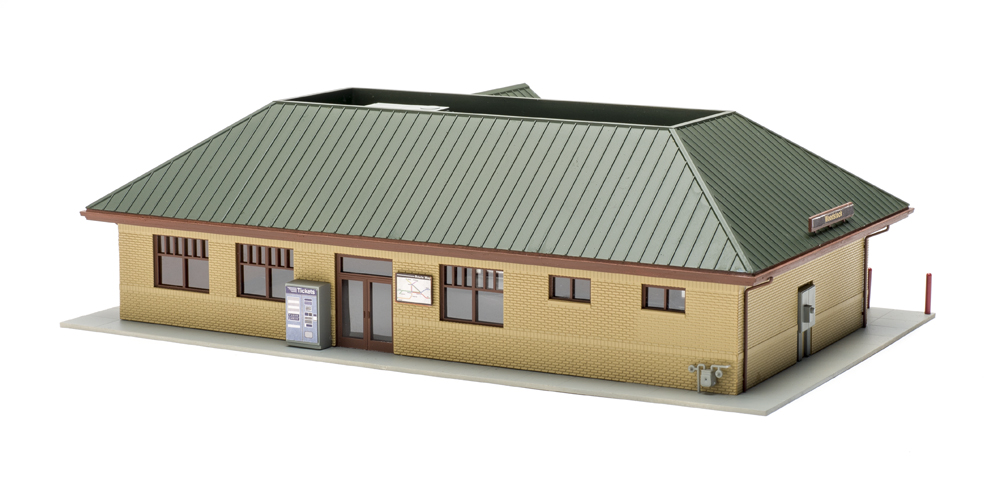 The building came with quite a few interesting details that added an extra element of casual realism to the structure. There were gas meters, ticket vending machines, vents, platform access ramp, and a roof-top air conditioner unit, as well as a handful of bollards to line the front of the structure with. This, paired with detailed brickwork and separate windows and doors, all tied together nicely in the end.
I assembled the kit over the collective span of about eight hours (although, to be fair, I probably work slower than most). Everything came relatively well molded with little cleanup required. I ended up spray-painting the building, roof, and attached sidewalk piece with Tamiya paint. Once dry, I attached the walls of the station to the sidewalk base. The roof was to be last, after all the windows had been glued into place.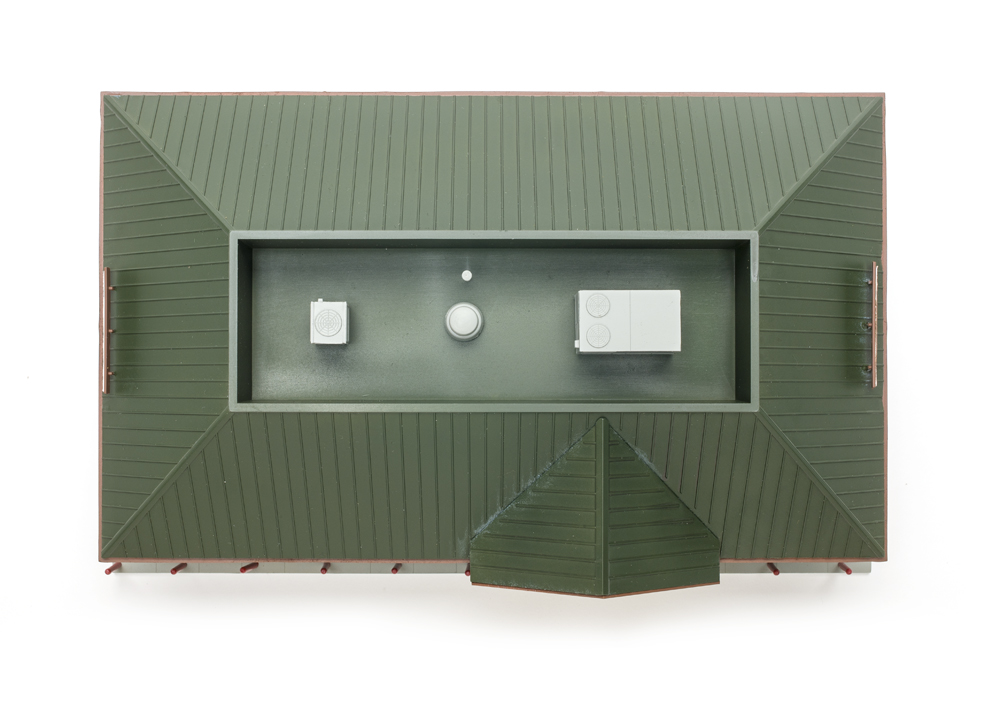 The only hiccup during the project was connecting the separate jutting roof attachment (meant to go over the front door of the building) to the rest of the roof piece. It didn't come with any slots or pegs that could be inserted for an easy attachment, and therefore had to be glued along the flat slanted surface and held in place while it dried. This resulted in some smearing around the edges. This was the same case with the station name signs—the small pin-sized legs of the signs had to be carefully glued to the slanted roof and risk being knocked over with a strong gust.
However, small grievances aside, this station was well-designed, and will fit perfectly in a suburban community on any layout era set within the last 50 years or so.
Facts & features
Price: $34.98
Era: 1970s to present
Manufacturer: 

Walthers
5601 W Florist Ave.
Milwaukee, WI, 53218
walthers.com
Features:
– 
Easy assembly with detailed instructions (also available online)
– 
Includes an acetate sheet for windows
– Comes molded in six different colors