West Edge 3D assorted figures and details
Scale: N (1:160)
Price: Varies (see below)
Manufacturer: West Edge 3D, 0412 574 151, westedge3d.com.au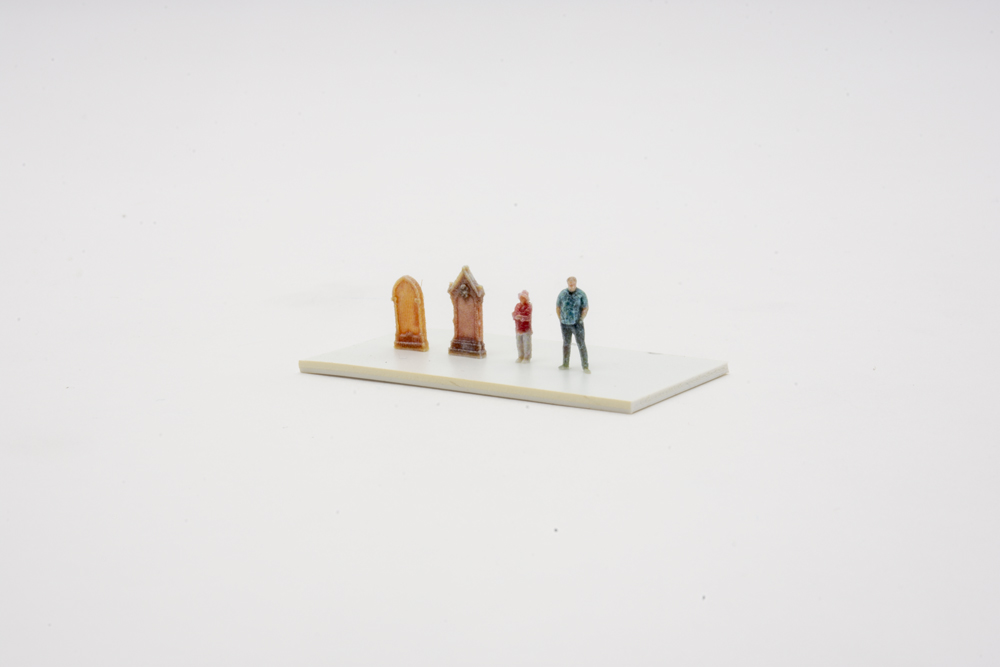 Assorted figures and details feature:
Full-color, no painting required
Printed in UV-cured color resin
Release date: Now available
Packs: Figures (mixed people, people waiting 1 and 2, summer figures, and young adults), $19.95 each. Headstones (three five-packs), $19.95 each. Scenery and detail items (two cemetery and memorial statue six-packs), $33.95 each.
News & Products is a regular feature of Trains.com for model railroad operators and builders to get the latest information about locomotives, freight cars, passenger cars, tools, track, and more. Model railroad product news may include HO, N, O, S, and Z scales. Product release dates and prices will vary according to each manufacturer.
If you are a manufacturer and have new product releases, please email Senior Editor Cody Grivno at cgrivno@kalmbach.com and Associate Editor Bryson Sleppy at bsleppy@kalmbach.com for more information.