MILWAUKEE — Despite a global pandemic, the world of model railroading is high-balled to roll on. And now, Walthers is offering builders of all ages and skill levels an opportunity to use this quarantine to show the world what they're made of — and what they can make — in the model railroad company's second annual National Model Railroad Build-Off.
The contest concept is simple: build a layout within Walthers' specified size parameters, snap a few pictures, and then submit them either online or in the mail. But why, in the midst of the chaos and nation-wide shutdowns, did Walthers want to host such a competition?
"We're at home, but we're looking for ways to connect with each other," says Zach Thompson, Walthers Director of Product Marketing, "This was an opportunity for folks to get involved with something that didn't involve them traveling or going outside of their home."
Thompson has been with the company 17 years and is a staunch believer in the idea that getting people modeling is simply a good practice. "We (Walthers) really believe this is the world's greatest hobby. We thought up a way to get people to not only do modeling for themselves, but then share it as well. There's a social aspect to this."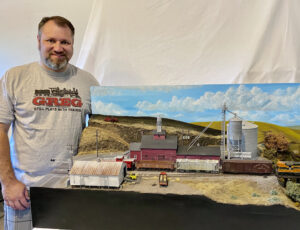 Walthers' 2021 contest began Feb. 1, and consists of four categories: HO-scale youth, HO-scale adult individual, HO-scale adult team, and open class.
The youth and adult categories require the purchase of a Walthers kit in order to enter, with kits ranging in prices from $50 to $200 depending on the category. While the submitted model layouts must include some parts from the kit, everything else — the scene, the details — are all up to the builders' design.
However, the open class category requires no kit purchase, and is open to all ages, individuals, or teams, and can be completed in either N, HO, or O scale. Unlike the adult and individual categories, which are not open to residents of Colorado, Maryland, and North Dakota, the open class category is open to builders from all 50 states.
One of the competition's submission requirements is a handful of photographs highlighting the layout and building process, but participants are also encouraged to share their progress online. Whether that be posting photos to public forums, or creating social media pages to map their journey, Thompson wants participants to feel like they can show off their work.
"Have fun modeling, have fun submitting, have fun watching other people's submissions come in," Thompson said, "The journey is the destination."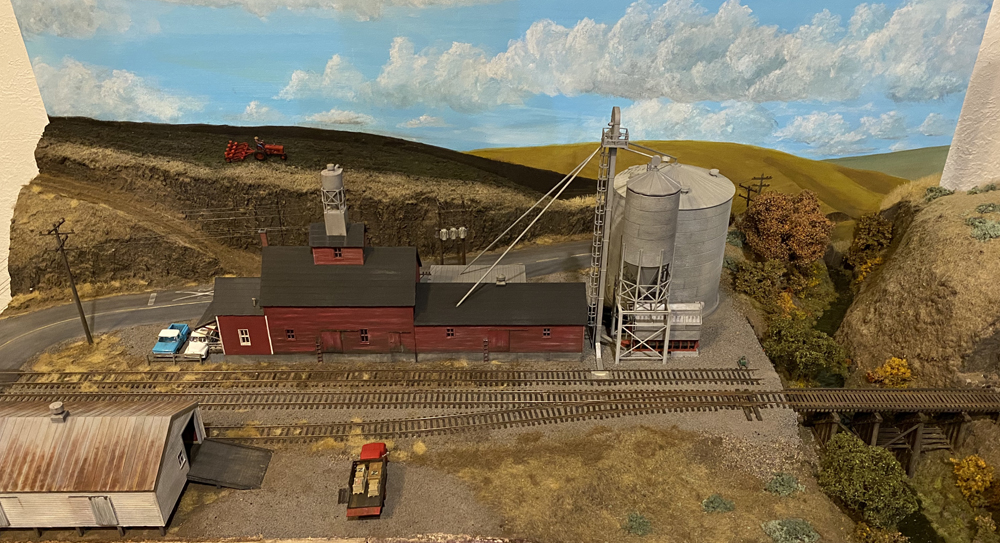 Double the numbers of applicants have entered this year's competition compared to the last, when the build-off was held for the first time back in February 2020. Thompson says last year's competitors were talented, and choosing a winner had been difficult. So much so that the prize pool for this year's competition has expanded, with opportunities for contestants to now place first, second, or third in each of the four categories.
Gregory Baker was one of last year's four winners, taking first place in the adult individual category and walking away with a grand prize of $1,000.
Despite being a lifelong railfan and model railroad builder, Baker had only ever competed in small, informal competitions hosted by online forums, before deciding to enter in the Walthers 2020 build-off.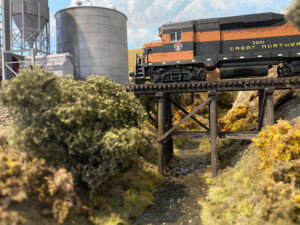 Baker's winning 2-by-4-foot HO scale layout, modeled after the region of Palouse in eastern Washington, took about 80 hours to complete. Featuring a combination of Walthers parts and his own scratch-built structures, the stunning industrial scene still sits proudly in his workshop a year later.
"The most rewarding part was being able to share all my stuff," Baker said of the competition. Encouraged by Walthers, he decided to start an Instagram account to document his entry from start to finish. Now, the account (@mountaingoatmodels) boasts more than 1,000 followers, and Baker finds himself communicating with people from all over the world about model railroading.
Although Baker won't be entering this year's competition, he said he's keeping an eye on the submissions, and has already seen a lot of great layouts.
This year's winners will be chosen by a panel of modeling experts who have yet to be revealed. 
"It's top secret," Thompson said, but said Walthers' judges have a lot of experience critically looking at layouts.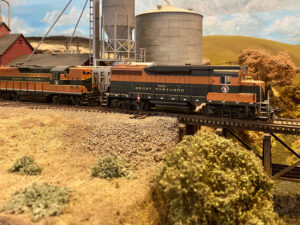 Layouts will be judged on a range of criteria based on creativity and skill, with judging taking place during the first week of July. Thompson said that the key to impressing the judges is just being inventive.
"When it comes to what makes a good submission, it's creative expression. It's having a vision, and understanding what you want to express within the parameters that we set forth"
The final deadline to submit a layout to Walthers for judging is May 30, but the last day to purchase a kit for the youth or adult categories is April 15.
More information is available from Walthers' website.