40-foot Ortner 100-ton aggregate hopper
Scale: HO (1:87.1)
Price: $44.98
Era: 1970s to present (varies depending on paint scheme)
Manufacturer: Wm. K. Walthers Inc., 5601 W. Florist Ave., Milwaukee, WI 53218; 414-527-0770; walthers.com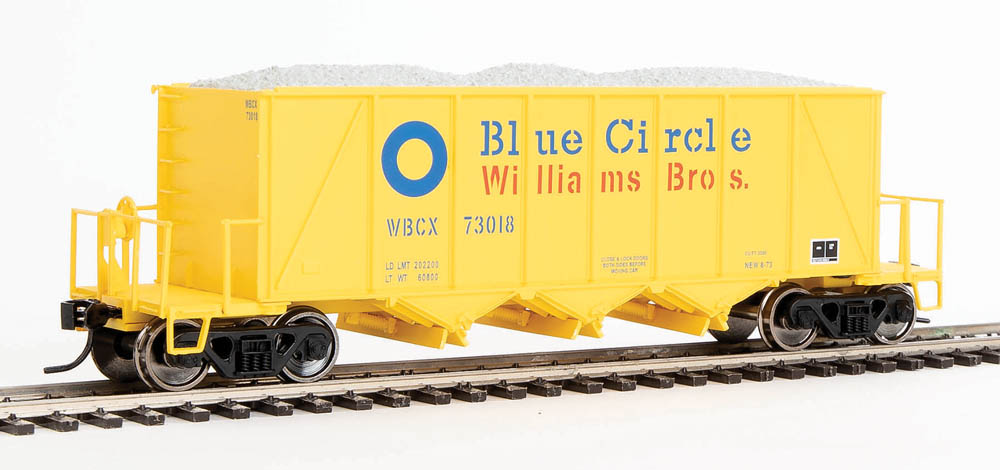 40-foot Ortner 100-ton aggregate hopper features:
Air-equipped door details as appropriate
Factory-installed wire grab irons and end railings
Removable load
Detailed brake gear
33" metal wheelsets with RP-25 contours
Proto-Max metal couplers
Road names: Algoma Central (green), Blue Circle Cement (yellow with WBCX reporting marks), CSX (black and yellow), Florida East Coast (Oxide Red), Norfolk Southern (gray and black), and Southern Pacific (brown). Three road numbers per scheme.
Release date: Fall 2022
News & Products is a regular feature of Trains.com for model railroad operators and builders to get the latest information about locomotives, freight cars, passenger cars, tools, track, and more. Model railroad product news may include HO, N, O, S, and Z scales. Product release dates and prices will vary according to each manufacturer.
If you are a manufacturer and have new product releases, please email Senior Editor Cody Grivno at cgrivno@kalmbach.com for more information.