Funnel-Flow tank car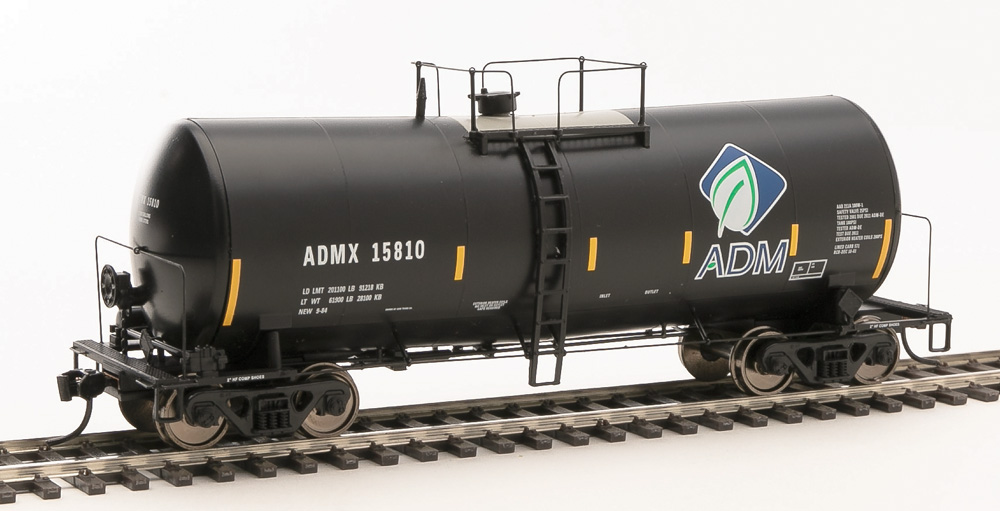 Scale: HO (1:87.1)
Price: $49.98
Era: 1973 to present (era varies depending on paint scheme).
Manufacturer: Wm. K. Walthers, Inc., 5601 W. Florist Ave., Milwaukee, WI 53218, 414-527-0770, walthers.com
Funnel-Flow tank car features:
Etched-metal walkways and platforms
Factory-installed grab irons
Train pipe and brake rigging underbody details
Prototype-specific manway and safety valve placement
36" turned-metal wheels with RP-25 contour
Proto-Max metal couplers
Available June 2022
Road names: Archer Daniels Midland (black with modern logo), Amaizo (black with UTLX reporting marks), Cargill Foods (black with "Corn Sweetners" lettering), Corn Products Corp. (black with CCLX marks), Minnesota Corn Processors (black with DMIX marks), and Tru Sweet (black with UTLX marks). Four road numbers per scheme.
Company information: Wm. K. Walthers Inc. is a manufacturer and distributor of model train products. The family-owned company was founded in Milwaukee, Wis., in 1932.
Reproduced from Walthers news release May 2022 
News & Products is a regular feature of Trains.com for model railroad operators and builders to get the latest information about locomotives, freight cars, passenger cars, tools, track, and more. Model railroad product news may include HO, N, O, and Z scales. Product release dates and prices will vary according to each manufacturer.
If you are a manufacturer and have new product releases, please email Group Technical Editor Cody Grivno at cgrivno@kalmbach.com for more information. Click the following link to view more News & Products.