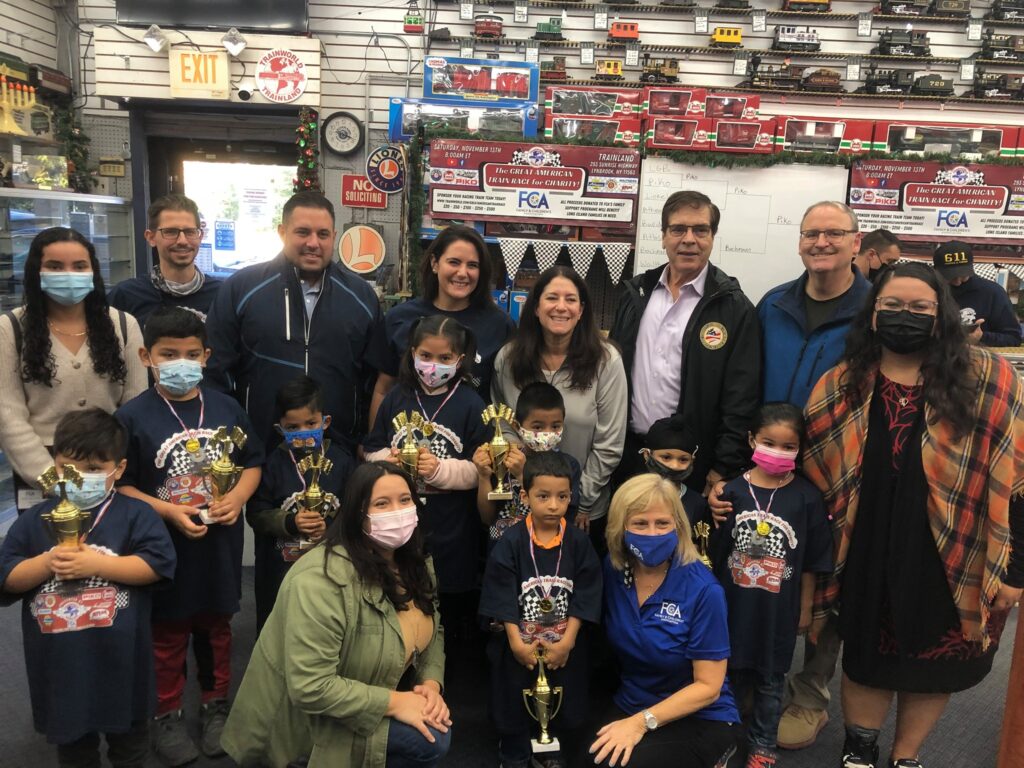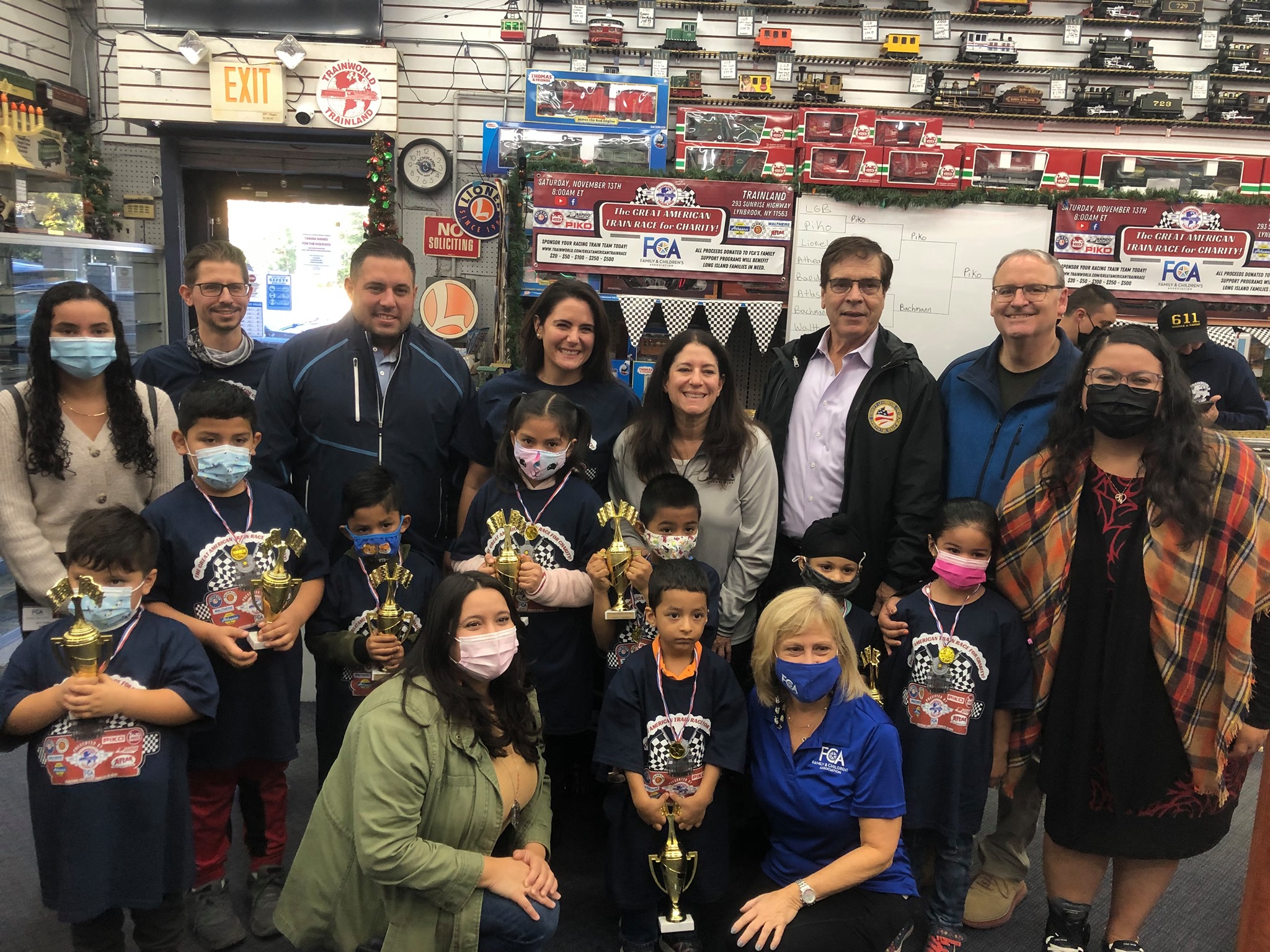 On November 13, Trainland, a leading hobby retailer located in Lynbrook, N.Y., and its sister store, TrainWorld in Brooklyn, N.Y., partnered with model train manufacturers Athearn, Atlas, Bachmann, Lionel, LGB, PIKO, Rapido, and Walthers in the inaugural "Great American Train Race for Charity." The event raised close to $10,000 for the Family & Children's Association's (FCA) Lynn Vanderhall Nursery Co-op which provides childcare and educational and creative activities for preschool children in low-income communities across Long Island.
Ken Bianco Jr. of TrainWorld/TrainLand said, "We always try to find ways to use this hobby to enrich the community and support great causes like this one. Not only will we be supporting these deserving families, but it will also be a fun time for the kids."
Children and families supported by FCA were invited to the Lynbrook store, where they were assigned to a manufacturer team to race donated trains on a 25-foot model railroad racetrack in a bracket-style competition. While the event itself was limited to FCA families, Trainland and TrainWorld livestreamed the races to social media and raised nearly $10,000 from the participating manufacturers and members of the hobby community, with all proceeds going to the FCA.
Bianco said this was a tremendous amount of money raised for a first-time event, and said the retailer is amazed and thankful for the kindness and benevolence of the model train community.
In addition to taking part in the races and activities at the store, each family went home with a train set, a goodie bag filled with train-related items, snacks, shirts, and train race trophies.
Video of the event can be viewed at https://www.youtube.com/user/trainworldtv. Donations continue to be received at https://p2p.onecause.com/trainrace
About Trainworld
Founded in 1968 by Peter and Aileen Bianco, TrainWorld and TrainLand are global leaders in the model train industry, serving as America's largest discount train store for well over 50 years. Today, the business remains family run as the second and third generations of Bianco's have taken on the challenge of revitalizing the company's traditional business model and propelling it into the 21st century.