Sheffield Farms Creamery
Scale: N (1:160)
Price: $79.95
Era: 1892 to present
Manufacturer: The N Scale Architect, 607-746-8416, thenarch.com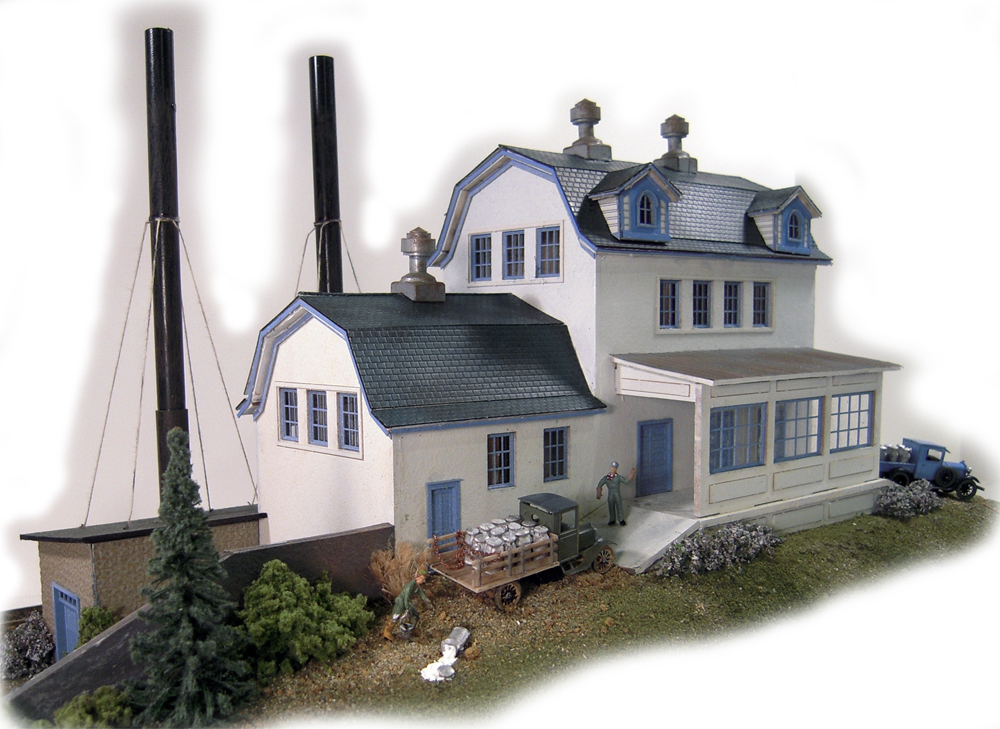 Sheffield Farms Creamery features:
Completely redesigned with larger overall footprint, interior support system, and upgraded roofing
Laser-cut wood fiber board and micro-plywood kit
Peel-and-stick laser-cut slate roofing and stone work
Illustrated step-by-step instructions
Measures 8¾" x 4¼" x 3¾"
Vehicles and scenic details shown sold separately
Release date: Available now
News & Products is a regular feature of Trains.com for model railroad operators and builders to get the latest information about locomotives, freight cars, passenger cars, tools, track, and more. Model railroad product news may include HO, N, O, S, and Z scales. Product release dates and prices will vary according to each manufacturer.
If you are a manufacturer and have new product releases, please email Senior Editor Cody Grivno at cgrivno@kalmbach.com for more information.