Pullman-Standard 2,750- and 2,960 cubic-foot capacity three-bay hoppers from Atlas
Scale: N (1:160)
Price: $24.95
Era: 1954 to 1990s (depending on scheme)
Manufacturer: Atlas Model Railroad Co., 378 Florence Ave., Hillside, NJ 07205; 908-678-0880; shop.atlasrr.com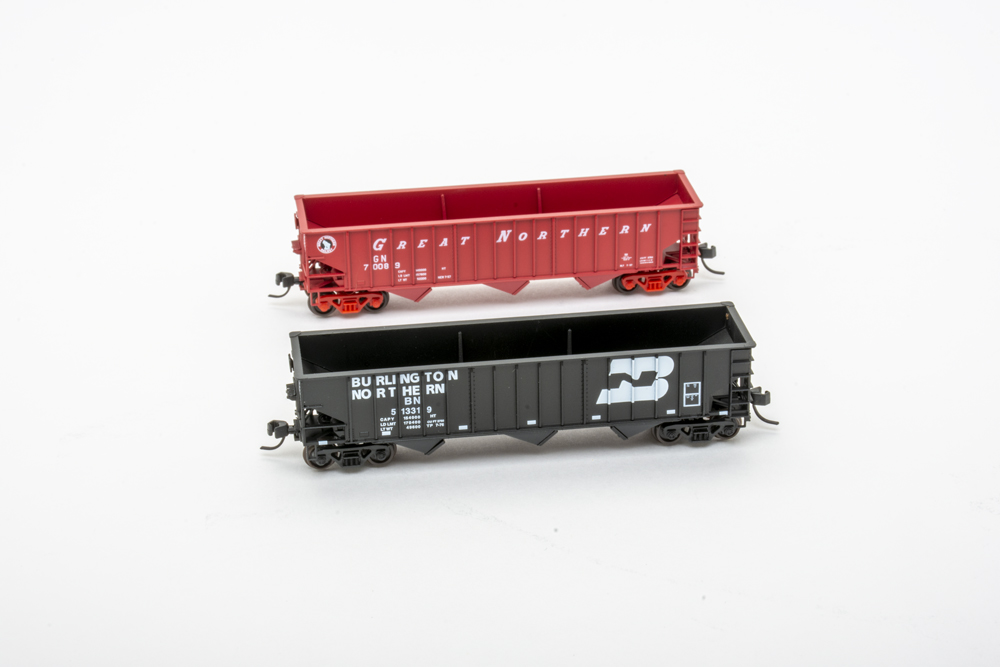 Features:
15 body panels and 16 exterior posts
Die-cast metal hopper and center sill construction
Optional heap shields
Solid- or roller-bearing trucks as appropriate
Accumate couplers
Release date: Now available
Road names: 2750 – Burlington Northern (black); Great Northern (Vermillion Red); Clinchfield (black); and Detroit, Toledo & Ironton (black). 2960 – Alaska RR (brown) and Louisville & Nashville (brown with italic reporting mark). Four new road numbers per scheme; also available undecorated (2750 and 2960 body styles).
News & Products is a regular feature of Trains.com for model railroad operators and builders to get the latest information about locomotives, freight cars, passenger cars, tools, track, and more. Model railroad product news may include HO, N, O, S, and Z scales. Product release dates and prices will vary according to each manufacturer.
If you are a manufacturer and have new product releases, please email Senior Editor Cody Grivno at cgrivno@kalmbach.com and Associate Editor Bryson Sleppy at bsleppy@kalmbach.com for more information.