Pullman-Standard 85-foot bi-level commuter cars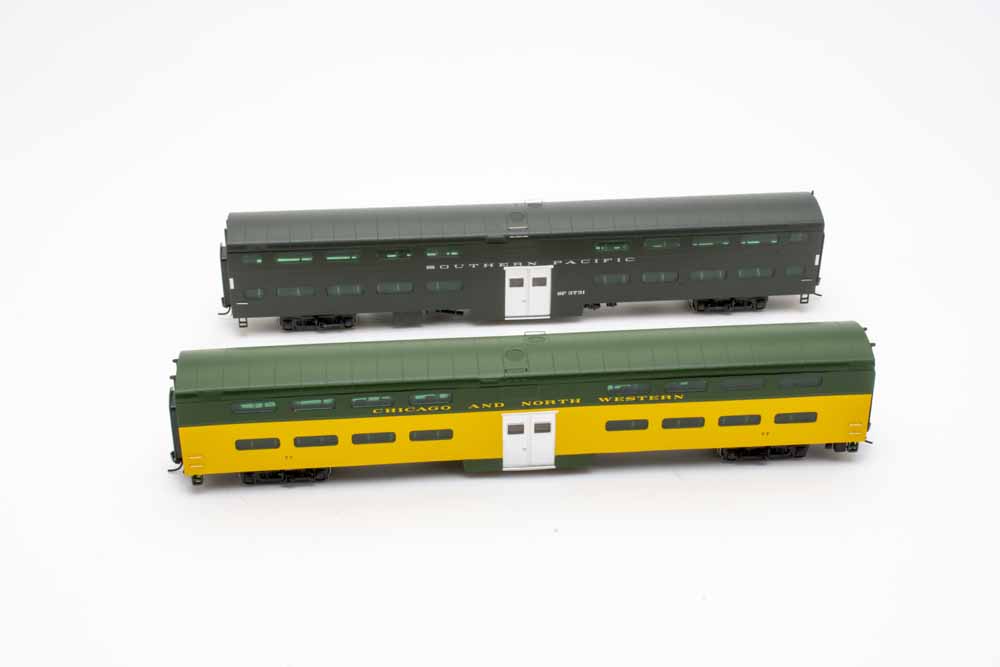 Scale: HO (1:87.1)
Price: Standard, $89.98; lighted, $99.98
Era: mid-1950s to mid-1980s
Manufacturer: Wm. K. Walthers, Inc., 5601 W. Florist Ave., Milwaukee, WI 53218, 414-527-0770, walthers.com
Features:
33" turned metal RP-25 contour wheels
Factory-installed grab irons
Gallery car interior configuration
Light-emitting diode interior lighting (lighted cars only)
Proto-Max metal couplers
Sprung diaphragms
Suggested radius: 24" or larger
Tinted window glazing
Available now
Road Names: Chicago & North Western (Coach: standard and lighted in three numbers. Cab car: standard and lighted in two numbers). Southern Pacific (Coach: standard and lighted in four numbers). All cars also available unnumbered with decals.
Company Information: Wm. K. Walthers Inc. is a manufacturer and distributor of model train products. The family-owned company was founded in Milwaukee, Wis., in 1932.
News & Products is a regular feature of Trains.com for model railroad operators and builders to get the latest information about locomotives, freight cars, passenger cars, tools, track, and more. Model railroad product news may include HO, N, O, and Z scales. Product release dates and prices will vary according to each manufacturer.
If you are a manufacturer and have new product releases, please email Group Technical Editor Cody Grivno at cgrivno@kalmbach.com for more information. Click the following link to view more News & Products.