There are a variety of great items on our Kalmbach Hobby Store website, including modeling tools, paint and weathering supplies, freight car kits, and puzzles. With the holiday season just around the corner, we thought it would be fun to find out what members of the Model Railroader editorial staff have on their Kalmbach Hobby Store wish list.
Allen McClelland and His Virginian & Ohio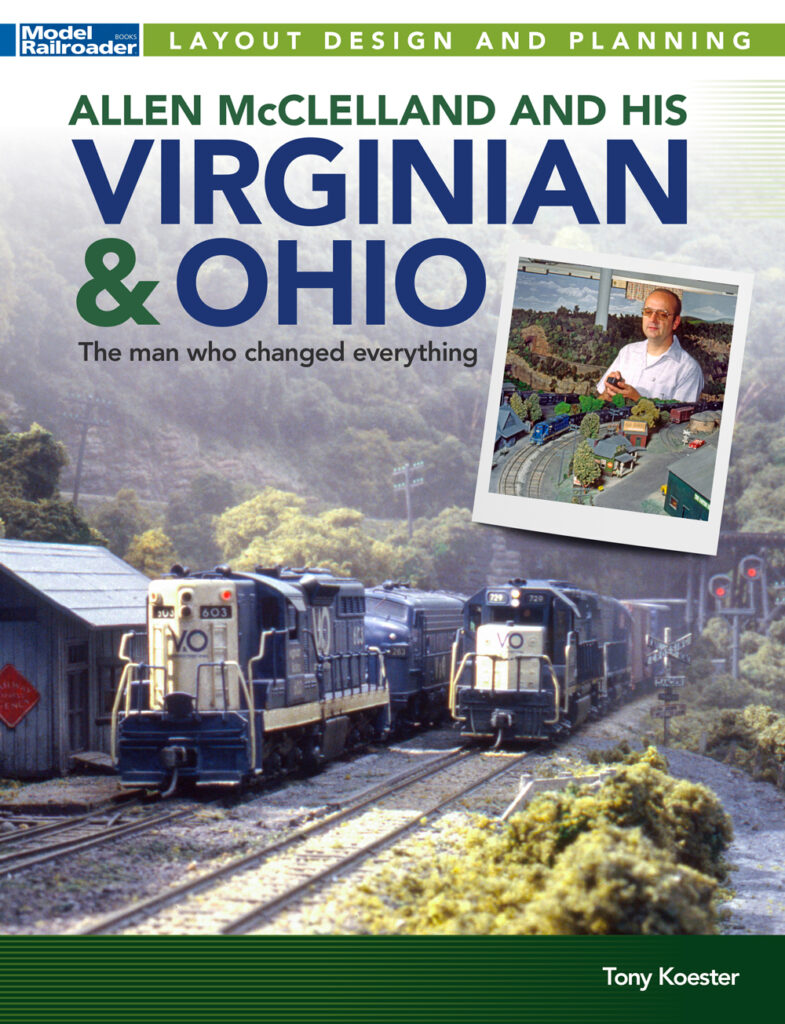 Allen McClelland and His Virginian & Ohio, $21.99
Although it's not going to ship in time for December 25, my contribution to our Kalmbach Hobby Store wish list is Tony Koester's new book Allen McClelland and His Virginian & Ohio. I've always admired Allen's working HO scale V&O layout. From its simple blue and white paint scheme to the rolling tree-covered mountain scenery, it always looked right. Allen's careful crafting and eye for detail made the V&O seem like it should have been a real railroad and not just a freelanced main line. The book should be a great read! – David Popp, Director, Trains.com
Painting accessory set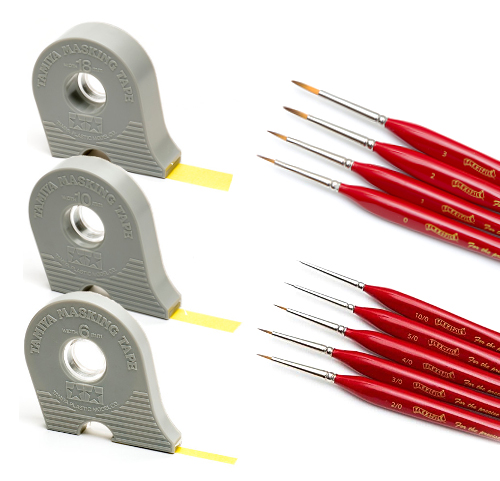 Painting accessory set, $65.99
Paintbrushes are tools we use all of the time, and I've been making do most of my modeling life. Every so often, I'll go to a big-box store and buy a set of small brushes in the craft department, and I've gone from buying the cheapest set available to the midrange and even pondering the most expensive, but would I be getting a good value?
Well, the painting accessory set is good value. I've seen Cody Grivno using these brushes in the workshop and they've held up well for him. Of course, he takes good care of his brushes, but this looks like a good investment in a tool that will be used on every model I build for the next several years. Plus, three dispensers of Tamiya tape! That stuff is like gold when it comes to masking tricky surfaces, and the plastic dispensers keep the edges of the tape clean, so you're not getting fuzzy edges to your paint jobs.
Now, what project should I start with? – Eric White, editor
Classic Toy Trains and Model Railroader puzzles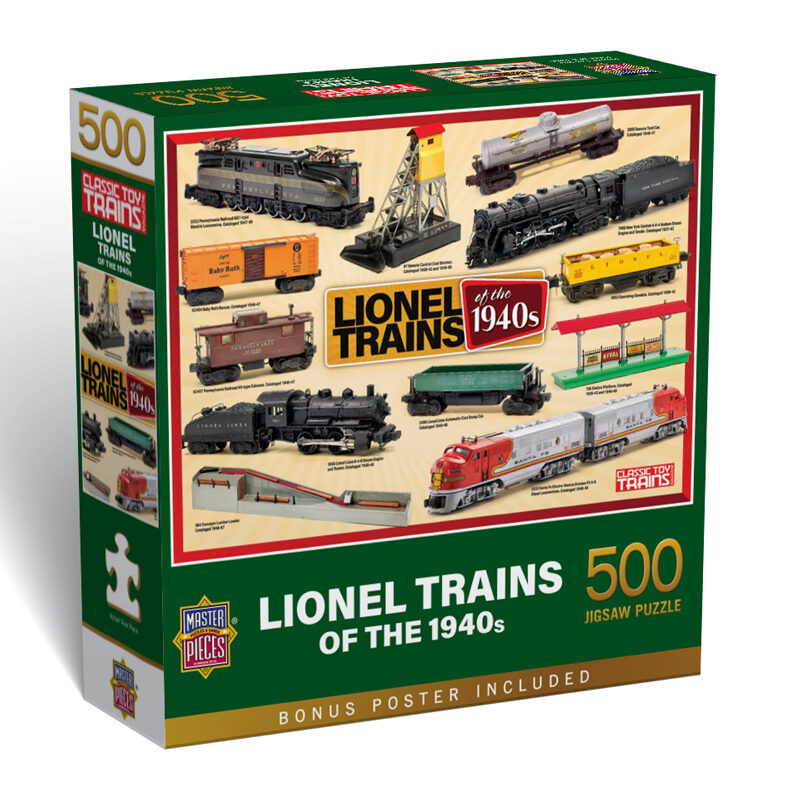 Classic Toy Trains and Model Railroader puzzles, $14.99 each
I've always enjoyed games and puzzles, and I usually have an in-progress puzzle on a table in my craft room at home. I chose the Classic Toy Trains and Model Railroader puzzles because they are colorful, interesting, and a challenge without being too difficult to complete. Both of these puzzles are manufactured by Masterpieces, and since I've completed other puzzles by this manufacturer, I know the quality will be top notch. Given that we live in Wisconsin and will have plenty of snowy days, it would be nice to have these on my shelf to break out when I need a stimulating (and fun) project. – Rene Schweitzer, senior production editor
Milwaukee, Racine & Troy HO scale hopper kit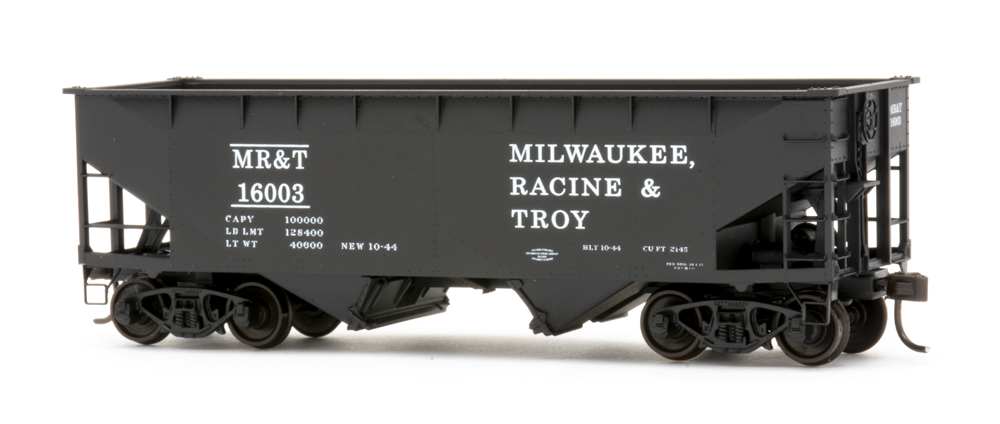 MR&T 50-ton two-bay offset-side hopper kit, $27.99
A lump of coal for Christmas? No way! An HO scale coal hopper kit. You betcha!
Next up on our Kalmbach Hobby Store wish list is the Milwaukee, Racine & Troy two-bay offset-side hopper. I have a friend who can put the car (Oct. 1944+) to use on his in-progress layout depicting the Twin Ports of Duluth, Minn., and Superior, Wis. The injection-molded plastic kit is offered in one road number and features Delrin engineering plastic wheelsets, Accumate couplers, and two steel weights. The car is designed to accept Accurail's No. 304 coal load, which is sold separately by the manufacturer. – Cody Grivno, senior editor
Model Railroader hat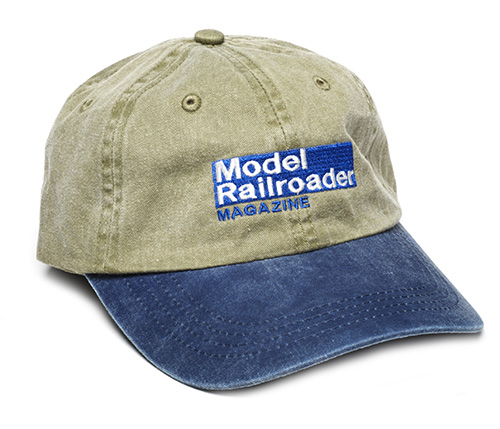 Model Railroader hat, $15.99
This gift isn't for me, but for my father. He absolutely loves the Model Railroader ball cap because it's made of distressed denim that's soft and comfortable. And the MR logo is a conversation piece that gives him the opportunity to brag about his son. (If you like to talk about model railroading, get one and see what conversations you get out of it!) Since he lives in Florida where the danger of sunburn is ever-present, he wears his everywhere – golfing, walking, working around the house. He wears them so much I have to get him a new one every few years! – Steven Otte, senior associate editor
Milwaukee, Racine & Troy N scale two-bay Center Flow covered hopper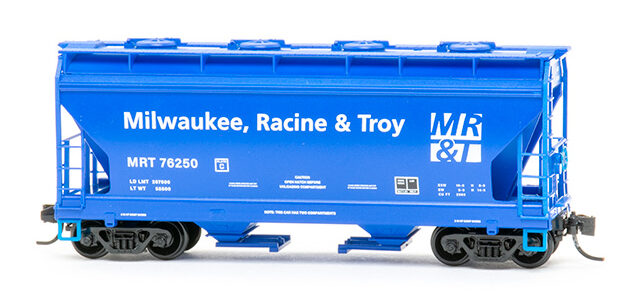 MR&T two-bay Center Flow covered hopper, $44.98
I recently dipped my toes in the N scale water after moving into a small apartment here in Wisconsin. While I've always loved modeling in HO scale, I wanted a semi-permanent, full-circuit layout in my apartment and chose to jump into N scale. While I don't have a theme yet, it will be set in the modern era, which is a perfect fit for the Milwaukee, Racine & Troy American Car & Foundry two-bay Center Flow covered hopper. The model, custom-decorated by Micro-Trains Line Co. in Talent, Ore., would complement any mixed freight that I might run. Also, as I'm fairly new to the Model Railroader staff, I don't own any MR&T equipment yet. This short-wheelbase car would be a great model to start with. – Bryson Sleppy, associate editor
Model Railroader apron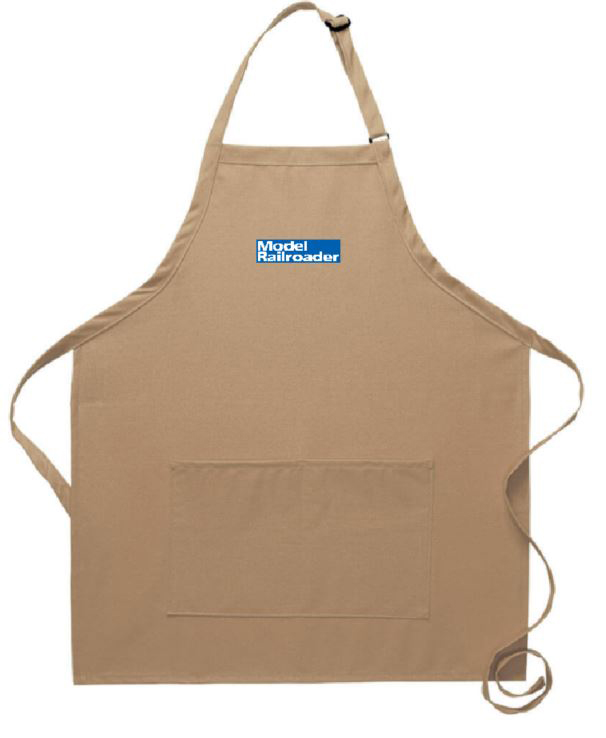 Model Railroader apron, $24.99
Possibly the most versatile item available on the Kalmbach Hobby Store – after all, what else could be used at both at the modeler's workbench and the grill? A good apron is essential for any modeler, keeping their clothes clean and free from the many possible ravages posed by their hobby of choice. If you have ever been forced to retire a beloved t-shirt because of an unfortunate paint mishap, you'll understand how important an apron can be. – Mitch Horner, assistant digital editor