Operator CIMC 40-foot tarp top containers
Scale: HO (1:87.1)
Price: Single container, $10.49
Era: Late 1990s to present
Manufacturer: ScaleTrains, 7598 Highway 411, Benton, TN 37307; 844-987-2467; scaletrains.com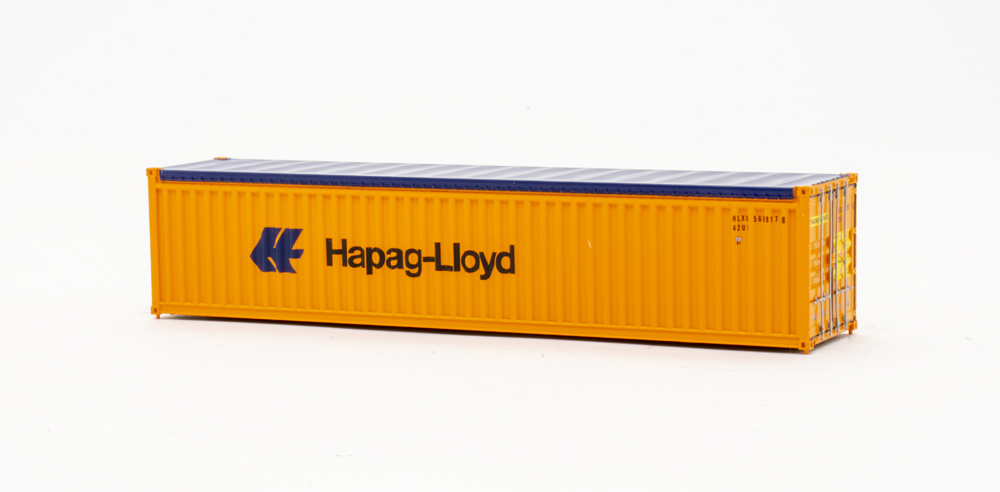 Operator CIMC 40-foot tarp top containers features:
Simulated canvas tarp top
40-foot standard-height (8'-6" tall) container
Eight squared vertical nose corrugations
42 angled side wall corrugations
Cored-through Inter-Box Connector corner castings
Four separately applied door locking rods with latches
Stackable with most other brands of 40-foot containers and chassis
0-3-0 doors
Release date: Available now
Paint schemes: Hapag-Lloyd (orange and blue), Cosco (gray and blue), and ZIM (brown and blue). Three container numbers per scheme; also available undecoratd.
News & Products is a regular feature of Trains.com for model railroad operators and builders to get the latest information about locomotives, freight cars, passenger cars, tools, track, and more. Model railroad product news may include HO, N, O, S, and Z scales. Product release dates and prices will vary according to each manufacturer.
If you are a manufacturer and have new product releases, please email Senior Editor Cody Grivno at cgrivno@kalmbach.com for more information.