What was your first train set (or locomotive)?
While I have vague memories of a Lionel train set when I was a young child, the first scale locomotive that I owned was a DC-powered N scale Baltimore and Ohio F7, along with several freight cars. They were a birthday gift when I was 12 or 13, and they started me down a lifelong interest in model railroading.
That set was used on my first layout, a tabletop design taken from Russ Larson's Beginner's Guide to N Scale Model Railroading. I remember thinking that I needed flextrack for this plan, and happily picked up a few pieces from the local hobby shop in town. I wasn't until I got it home and tried to set it up that I realized that I lacked the skills, tools, and most of all, patience, to be successful. A quick switch to Atlas sectional track pieces solved that problem.
Describe your model railroading philosophy in 6 words.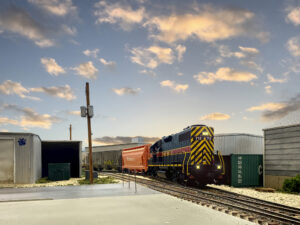 "There's a layout just for you."
Too often a lot of model railroaders, myself included, try to copy existing layouts verbatim without any understanding of what makes them work. It's a natural response to see others that have been successful and want to emulate them. When John Allen came on the scene, everyone copied John. Then everyone copied Allen McClelland. Then Tony Koester.  Then Lance Mindheim, and so on.
But the outcome is generally less than successful when we copy instead of study. The modelers I've mentioned, as well as countless others, deserve to be analyzed when coming up with your own concept and design for your layout. But your model railroad should be YOUR model railroad, not a facsimile of someone else's. You're going to be much more successful in the long run if you build something that ultimately reflects your personal beliefs in scale modeling. And the best way to do that is to find something that works for you.
What has been your biggest modeling success?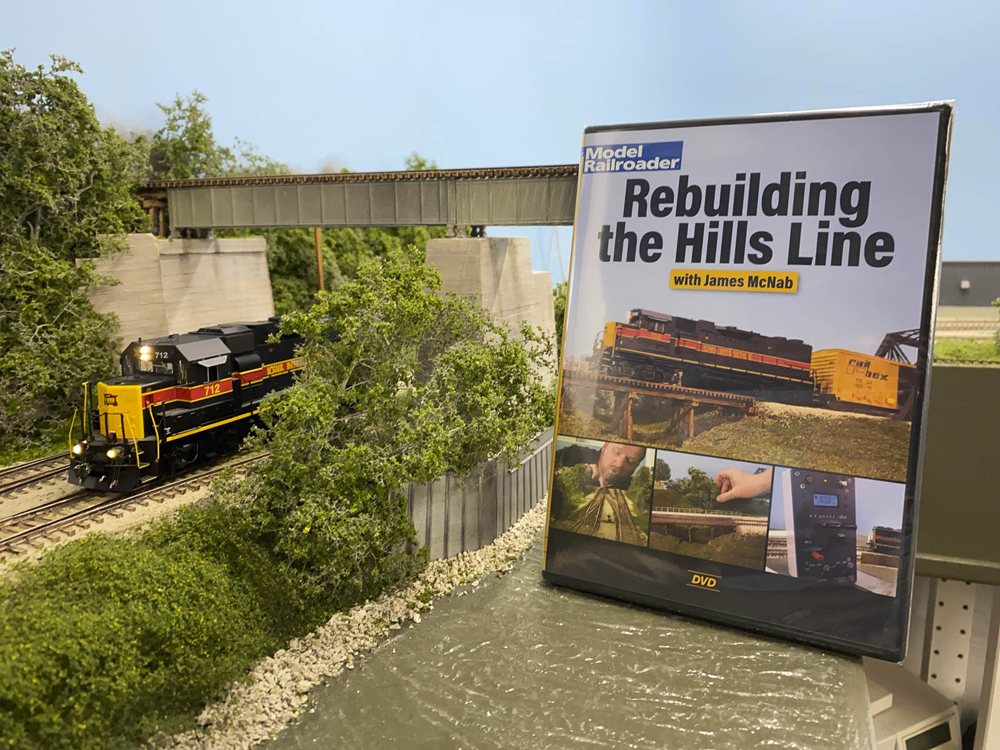 Over the years, I have been fortunate to be able to share my modeling with a large audience through the hobby press, including articles in Model Railroader, Model Railroad Planning, and Great Model Railroads. It remains a great source of pride to see my layouts appear in these publications, and I hope I've been able to provide encouragement to others through my writings.
However, I am truly grateful for having the opportunity to create The Hills Line with James McNab  as a video series for Trains.com. It was thoroughly enjoyable to be able to combine my vocation as a producer with my avocation for model railroading. David, Kent, Ben, Jenny, and the rest of the staff at Kalmbach were true professionals to work with and allowed me to tell the story behind the design, construction, and operation of my current layout, The Hills Line, the way I wanted to tell it.
Watch a video of James' Iowa Interstate Grimes Line in HO scale.
Download a track plan of the Iowa Interstate Grimes Line.
What was your biggest modeling mistake?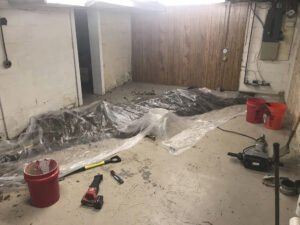 I'm pretty sure it was not fully inspecting our sewer line before we purchased our home!
Our 100-year-old house resides in a 100-year-old neighborhood. From time to time, we would get water into our basement, as did everyone else on our block. It was never anything significant, easy to clean up, and didn't affect the rest of the house. We considered it part and parcel of living where we do. On the morning that I discovered standing black water downstairs, it took me a moment to realize that this was different issue altogether.
Turns out that our main sewer line had collapsed, requiring us to have it jackhammered out and replaced. That, in turn, required half of my then-current layout, the IAIS Grimes Line (featured in Great Model Railroads 2015), to be disassembled, since the main peninsula was exactly on top of the damaged section. Once the full extent of the damage was known, the rest of the layout (and most of the basement) went out the door as well. It took me about eight hours of work to tear down more than seven years of progress on the layout.
The full story of lessons learned from the IAIS Grimes Line, which led to the design and construction of The Hills Line, will be featured in Model Railroad Planning 2022.
What's your least favorite modeling task?
At some point, every task on a model railroad becomes my least favorite to do. I credit that again to my day job as a producer. I'm always happiest at the end of a project when my team and I can step back and say "look at what we accomplished," However, the steps that were taken to get there can often be frustrating in the moment.
I feel the same way with model railroading. The individual tasks can often be difficult, especially with the wide variety of skills necessary in scale modeling. But I'm happiest at the end of a project when it all comes together, and I can step back and take in what I have accomplished. I always try to give myself a bit of time to enjoy my newest creation, whether it be a weathered freight car or a complete industrial complex, before diving back into whatever is next on my to-do list.
What project(s) have you been working on recently?
I recently finished up the first major rural area on The Hills Line in preparation for an upcoming project with Kalmbach. The Hills Line is a small switching line that features a good balance of city and country scenes reflecting my prototype's location in Eastern Iowa. Up until now I've been primarily focused on the more commercial and industrial areas in and around Iowa City. It's been a nice change of pace to model cornfields and creeks instead of warehouses and office buildings.
The latest progress on The Hills Line is always available online at TheHillsLine.com.
What advice would you give to a new hobbyist?
Know that you can always start over. Despite the effort I've put into The Hills Line, I know that I can always tear something out and try again if and when the opportunity arises. When it comes down to it, all layouts are nothing more than lumber, wire, and foam… and you can always buy more lumber, wire, and foam.