Magor 4948 "Big John" covered hopper
Scale: HO (1:87.1)
Price: $59.99
Era: 1960s to 1990s (varies depending on scheme)
Manufacturer: ExactRail, 525 E. 1860 S., Provo, UT 84606; 866-945-1701; exactrail.com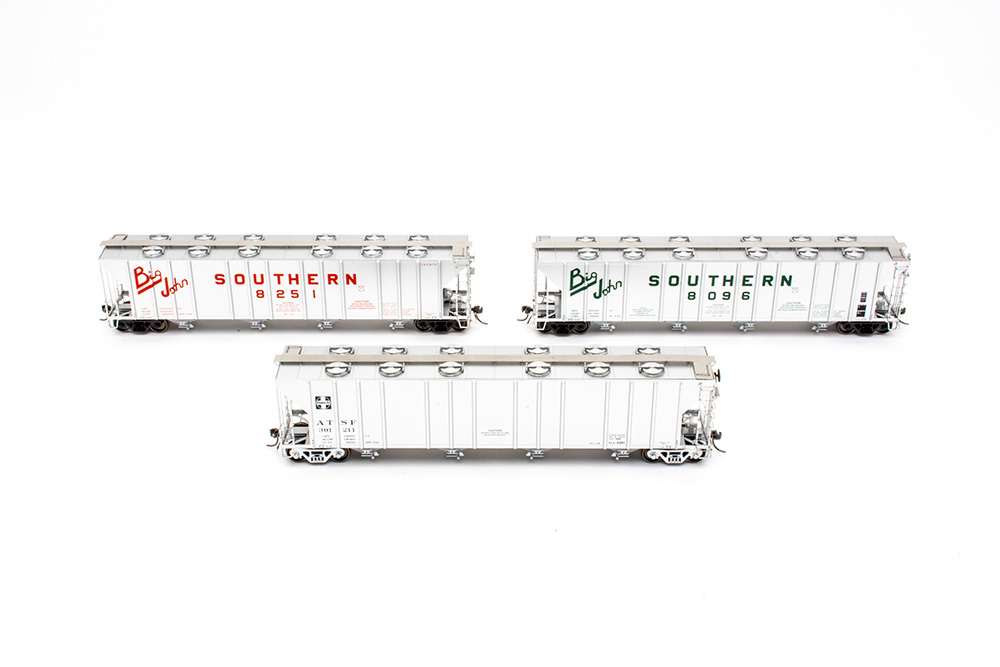 Features:
Wire coupler uncoupling levers, grab irons, brake rods, and level hangers
Narrow-style draft box featuring key detail, shank wedges, striker castings, and nut and bolt detail
100-ton American Steel Foundries Ride Control trucks
36" metal wheels
Kadee No. 58 couplers
Release date: Available now
Road names: Southern Ry. (Silver with orange lettering and 1974 Dark Sylvan Green repaint. Also offered with New Orleans & Northeastern sublettering and Cincinnati, New Orleans & Texas Pacific sublettering) and Atchison, Topeka & Santa Fe (1962 as-delivered scheme, two road numbers). Three numbers per scheme unless noted; also available as undecorated kit.
News & Products is a regular feature of Trains.com for model railroad operators and builders to get the latest information about locomotives, freight cars, passenger cars, tools, track, and more. Model railroad product news may include HO, N, O, S, and Z scales. Product release dates and prices will vary according to each manufacturer.
If you are a manufacturer and have new product releases, please email Senior Editor Cody Grivno at cgrivno@kalmbach.com for more information.