LD101 dual-mode command station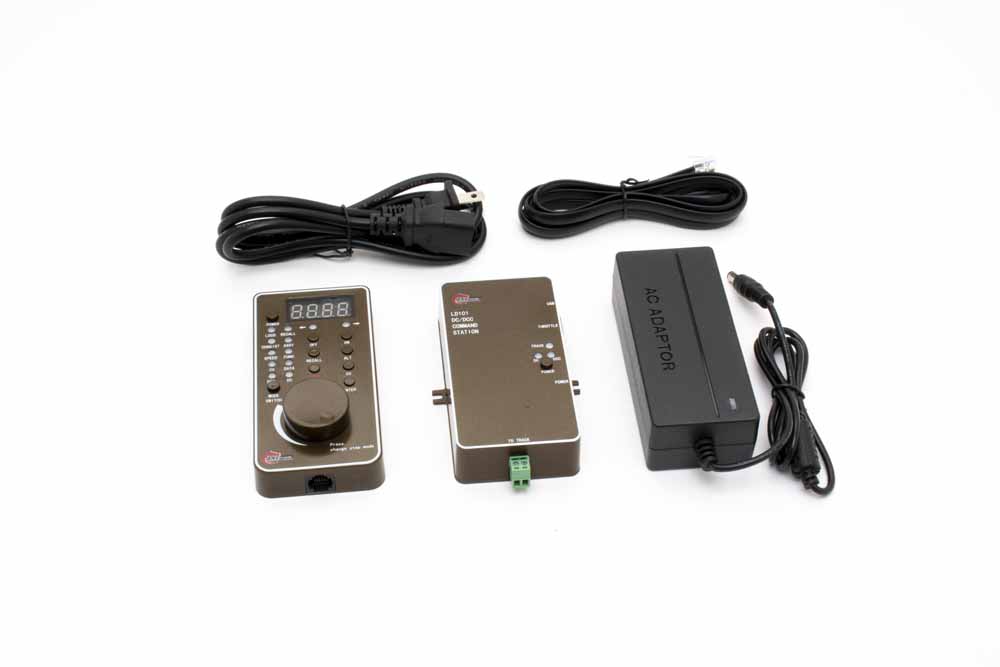 Price: $120
Manufacturer: ANE Model Co. Ltd., 10F, No. 50, Fuxin Rd., Zhongli Dist., Taoyuan City 32041, Taiwan (R.O.C.), 886 3 4270573, anemodel.com
Features:
Includes main control box, handheld controller, handheld control cable, transformer, and user manual
28 and 128 speed steps
28 functions
9,999 locomotive addresses
Analog and digital control for DC and DCC, respectively
Maximum current 2A (2.5A in Digital Command Control)
Programming on the main
Recall function
Supports consisting, accessory decoders, and programming of Configuration Variables
Available now
News & Products is a regular feature of Trains.com for model railroad operators and builders to get the latest information about locomotives, freight cars, passenger cars, tools, track, and more. Model railroad product news may include HO, N, O, and Z scales. Product release dates and prices will vary according to each manufacturer.
If you are a manufacturer and have new product releases, please email Group Technical Editor Cody Grivno at cgrivno@kalmbach.com for more information. Click the following link to view more News & Products.