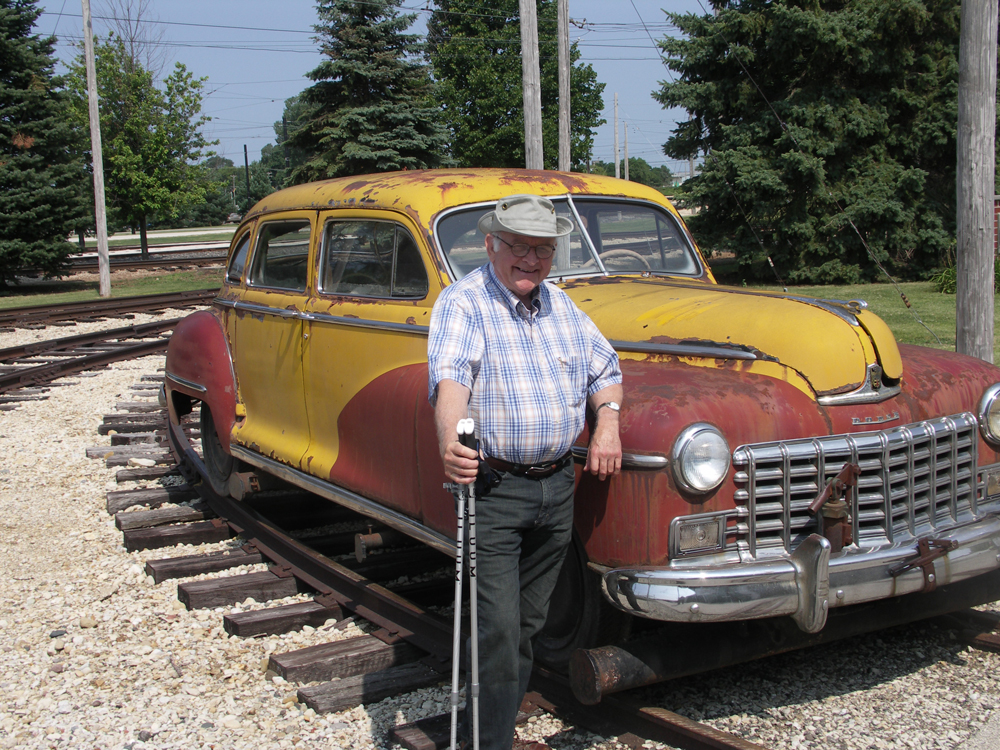 In Memoriam: John Kunzie. John Paul Kunzie of Woodstock, Ill., passed away on November 29, 2022, at the age of 87. He founded John's Lab, a model railroad supply company after working for Johns Mansville and R.R. Donnelley. In 1976 he purchased Castolite, Inc., a producer of liquid resin. He also became a great mentor to Tom Diehl of Tom's Railroad Corner. "John was very instrumental in helping me produce HO scale building kits that utilized hydrocal stone walls with his 'Castolite' silicone rubber mold material" recalled Tom. "John had great knowledge in this field and was a great mentor to me as I was about 31 years of age at the time. He taught me everything from prepping my masters to properly pouring the silicone mold material. Along with proven methods to mixing the hydrocal and making great stone walls as well as other parts needed. I even went as far as learning how to mix and pour urethane into other molds from John."
On top of being a modeler, he loved the prototype. As owner of Castolite, John purchased two Baldwin Sharknose diesel locomotives in late 1978.
John is survived by his wife of 50 years, Judie Kunzie.