General Steel Castings 53-foot bulkhead flatcar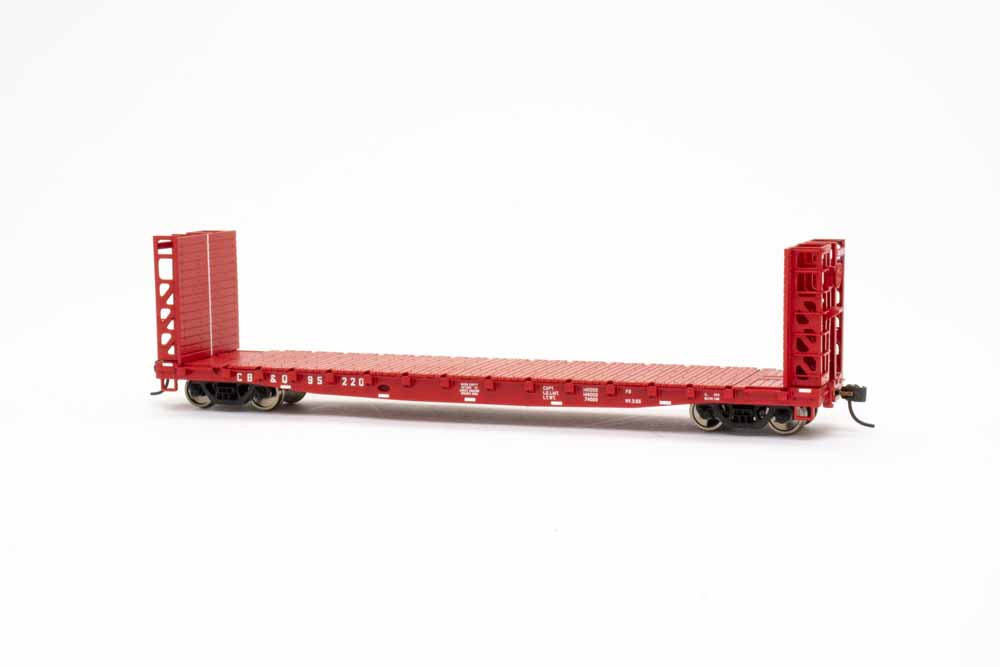 Scale: HO (1:87.1)
Price: $34.98
Era: 1950s to early 2000s (era varies depending on paint scheme)
Manufacturer: Wm. K. Walthers, Inc., 5601 W. Florist Ave., Milwaukee, WI 53218, 414-527-0770, walthers.com
General Steel Castings 53-foot bulkhead flatcar features:
Newly tooled die-cast metal body
33" turned metal wheelsets
Proto-Max metal couplers
Available now
Road Names: Chicago, Burlington & Quincy (Chinese Red); Atchison, Topeka & Santa Fe (brown); Burlington Northern (Cascade Green); Northern Pacific (black); Soo Line (light gray); and Union Pacific (Armour Yellow). Three road numbers per scheme; also available undecorated.
Company Information: Wm. K. Walthers Inc. is a manufacturer and distributor of model train products. The family-owned company was founded in Milwaukee, Wis., in 1932.
News & Products is a regular feature of Trains.com for model railroad operators and builders to get the latest information about locomotives, freight cars, passenger cars, tools, track, and more. Model railroad product news may include HO, N, O, and Z scales. Product release dates and prices will vary according to each manufacturer.
If you are a manufacturer and have new product releases, please email Senior Editor Cody Grivno at cgrivno@kalmbach.com for more information. Click the following link to view more News & Products.