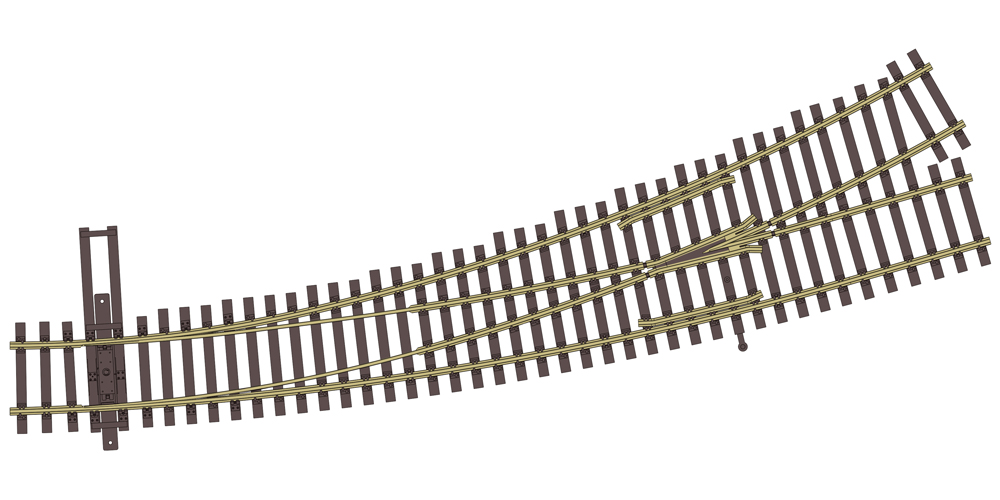 Scale: HO (1:87.1)
Price: $49.98
Manufacturer: Wm. K. Walthers Inc., 5601 W. Florist Ave., Milwaukee, WI 53218, 414-527-0770, walthers.com
Code 83 nickel silver DCC-friendly curved turnout features:
Left- and right-hand versions
36" outer radius, 24" inner radius
Snap-action points, solid rail points for better conductivity, isolated frogs with built-in jumper for powering as desired, current jumpers entering and leaving the frogs, and insulated tie bar
Thin profile, dark brown plastic ties with wood grain detail
Molded spike and tie plate details on each tie
Spike-mounting holes positioned next to the rail
Molded starter points on bottom of ties for fasteners
Nickel silver rail
Expected delivery: October 2022
News & Products is a regular feature of Trains.com for model railroad operators and builders to get the latest information about locomotives, freight cars, passenger cars, tools, track, and more. Model railroad product news may include HO, N, O, S, and Z scales. Product release dates and prices will vary according to each manufacturer.
If you are a manufacturer and have new product releases, please email Senior Editor Cody Grivno at cgrivno@kalmbach.com for more information. Click the following link to view more News & Products.